Rice is a staple in most parts of the country, especially north India and south India. While it may make for an excellent food paired with
rajma, kadhi, dal
and
chhole
, the common belief is that excessive white rice consumption can cause constipation. Constipation is one of the most common digestive problems, where bowel movements are not smooth and regular. Of most foods that cause this condition, white
rice
tops the list. However, is it really true? Does rice promote
constipation
? Being a rich source in fibre, isn't it supposed to stimulate
bowel movement
? Let's find out.
All fibre rich foods are not your tummy's best friends
Fibre-rich foods are said to help with most digestive problems, including constipation. Fibre tends to add bulk and water to soften the stool, making it easier to pass through the colon. In fact, The National Digestive Diseases Information Clearinghouse recommends including 20 to 35 grams of fibre as a part of your daily diet. Excessive consumption of fibre may become indigestible, further leading to bowel obstruction.
(Also Read:
How to Make Rice?
)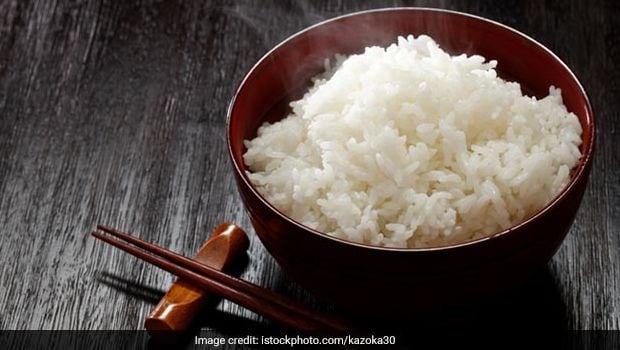 According to Health Coach and Macrobiotic Nutritionist Shilpa Arora, "Rice has been a part of Satvik diets from Vedic literature. It's known to be the most easily digested grain. Constipation is a disease that has become more prevalent in the modern times, owing to excessive consumption of processed foods with high sugar and salt and zero fibre in them. Including raw vegetables, dals, and fresh fruits in your diet will never cause constipation. Dal and rice is a complete protein food having essential nutrients and fibre content. Always remember to add ghee to your rice to avoid such a condition."
As per Dietitian Nidhi Sawhney, "Rice in some cases has been seen to cause constipation because of its removed husk and polish. However, pairing it with fibrous vegetables, cumin seeds, flaxseeds, et al. may not cause such a condition. This practice will avoid any digestive condition. Brown rice, in fact, is a non-processed form of rice, which is high on fibre. So, you can replace white rice with brown and red rice."(Also Read: What Kind Of Rice Is Best For Weight Loss?)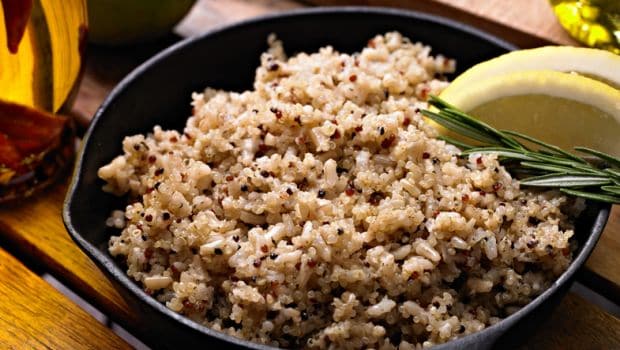 you can replace white rice with brown and red riceWhite rice is said to be more processed and polished than brown rice. It is known that the husk and bran in the white rice are removed, which takes away half the nutrients from the rice. Therefore, most health experts suggest eating brown rice. Brown rice will have more fibre per serving than that of white rice, but this doesn't take away the fact that white rice contains fibre.
The common belief is that rice may cause constipation, but that is definitely not the case if eaten in moderation. If paired with healthy foods like ghee and dal and other proteins, rice can be healthy enough. Preferably, eat brown rice, which has slightly more fibre content than the white rice and ensure a healthy bowel movement.