Punjabi superstar Diljit Dosanjh is a busy man nowadays. With a superbly successful Bollywood debut in his past and a current release opposite Sonakshi Sinha, his acting career is on an all-time high. On the other hand, his musical career is even more happening. Dosanjh dropped two new tracks last week- High End and Confidential and is also expected to tour the UK in May. He is also awaiting the release of his Punjabi flick
Rangroot
and at the same time judging a singing reality show on TV! Amidst all of this, Dosanjh always finds time to keep his social media active at all times.
For those of you who aren't familiar with Diljit Dosanjh's social media fame, the superstar is extremely active on all his pages and is always sharing messages from his fans. His Instagram stories give us more than just a peak into the world of the superstar and he makes sure that he adds to his stories every day. Also Read: We Are Loving Punjabi Superstar Diljit Dosanjh's Desi Home Remedy For Cold! Just today, Diljit shared snapshots of his lunch, giving us mid-week cravings for Punjabi pind feels! Have a look: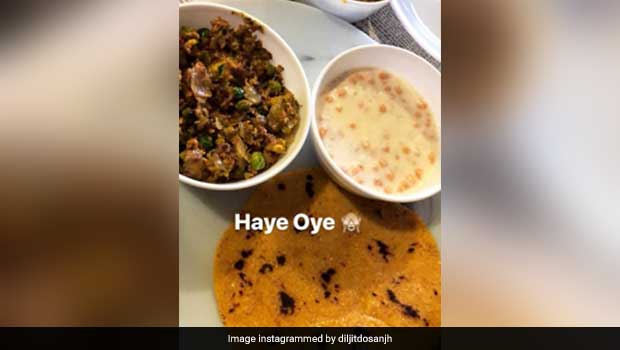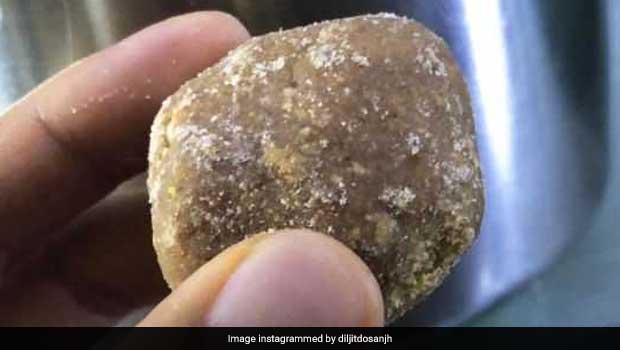 Just look at that makki ki rotiand that sweet looking pinni ka ladoo! For the uninitiated, makki ki roti is a traditional flatbread of the Punjab region of India, made from corn meal. The roti is baked on a griddle and served with cooked, spiced mustard greens and homemade white butter. Pinni is also a Punjabi sweet made from baked wheat flour, pure ghee made from cow's milk as well as edible gum, crushed nuts and sometimes flavoured with cardamom as well. Also Read: Beyond Makki ki Roti: 3 Delicious Maize Flour Recipes
Both the makki ki roti and pinni are traditionally eaten during winters as they are supposed to be healthy for the body during chilly weather. Makki atta or cornflour does not have gluten in it and hence, is healthier than other flours. It's a great source of fibre and is rich in essential minerals and vitamins. Apart from this, makki ki roti is also incredibly delicious and we're sure Diljit Dosanjh can vouch for that!