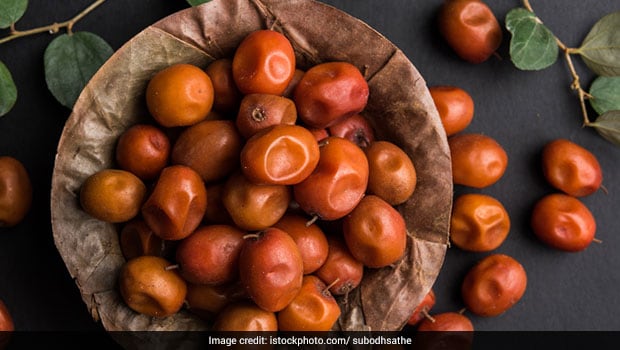 Dasara - Shabari feed Lord Ram and Laxman her half-eaten jujube fruit.
Shabari belonged to a hunter's family, and grew up seeing her family kill animals for food. Averse to the idea of killing or even harming animals, Shabari resisted
non vegetarian food
, and eventually even left her family and paternal home to go away from them to seek higher and noble virtues in life. She wandered in the forest on foot for days and found the hermitage of Sage Mathanga in hope of seeking something to eat. The kind Sage not only gave her food, but recognising her noble pursuit, gave her a place in his
ashram
and asked her to join the service of the community.