The Holy month of Ramadan is over and we will be celebrating Eid-ul-Fitr on April 22, 2023. After a month of fasting, on the day of Eid, people offer prayers in the morning to God almighty, wish and hug each other, and the elders give Eidi to the younger ones. The day is also special, for relatives, friends and acquaintances, all come together over a special Eid dinner. Since the novel Coronavirus is wreaking havoc once again this year, the believers are not just likely to offer prayers at home but also exchange greetings over the phone or video calls.


However, that shouldn't stop you from preparing some special cuisines to share with your immediate family members even if it's not possible to host many from outside this time. Here, we have curated a list of some special Eid dishes and delicacies.
10 Special Recipes For Eid:
Kimami Sewaiyan
Kimami sewaiyan forms part of the desserts that are usually served throughout the day and of course at the dinner table. The main ingredients are vermicelli and milk and the final preparation is slightly thicker in consistency. Lotus seeds, almond, coconut, cashews and raisins are also added in the mix of milk, khoya, sugar and vermicelli to make it richer. Click here for the recipe.
Sheer Khurma
It's an authentic version of vermicelli pudding. While 'sheer' is Persian for milk, 'khurma' stands for dates. This traditional Eid delicacy is made differently in different households. Key ingredients of include vermicelli or sewai, milk, and loads of nuts. Click here for the recipe.


Shahi Tukda
Perhaps one of the easiest but extremely delicious, shahi tukda is made with bread, milk, khoya and nuts. Click here for the recipe.


Mutton Korma
What's an Eid feast without some special mutton cuisine? The mutton korma, a standard item on the menu for Eid dinner, is prepared with aromatic spices, cashew nut paste, rose water and saffron. The dish pairs very well with sheermal or tandoori roti. Click here for the recipe.
Biryani
This was predictable, wasn't it? Is an Eid spread even complete without biryani? Rice, paired with pieces of your favourite meat, biryani is one dish you never get tired of. Team it with raita or spicy korma. Click here for the recipe.


Nihari
We have had nihari at restaurants and hotels, but wouldn't it be great if you could prepare it at home this Eid? Traditionally a breakfast dish, nihari is made with several soothing spices and kewda water. It is also enjoyed during dinners with friends and family. Click here for the recipe.

Haleem
A popular sehri and iftar staple, haleem also forms part of Eid festivities. It's made with coarsely pounded meat and is one of those flavoursome treats you don't want to miss. Click here fo rthe recipe.


Seekh Kebab
Could there be a better starter than seekh kebab? No! Made with minced lamb, marinated in a variety of spices, grilled on a tandoor/oven and served with green chutney. Mouth-watering, right? Pour a bit of mint chutney and add a few drops of lemon and have the best kebabs to start your dinner. Click here for the recipe.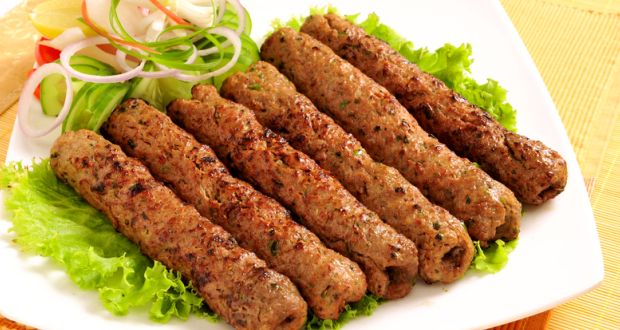 Bhuni Raan
Made with fried mutton leg, bhuni raan can add another dimension to your Eid spread. Besides, it can also be a good substitute to other mutton cuisines if you want to keep it limited this time. It can be served with roasted potatoes and fresh veggies. Click here for the recipe.


Spicy Chicken Curry
And why leave the chicken out? Prepare the special chicken curry to complete the menu this Eid dinner. One of the easiest and quickest chicken recipes to make, it is full of flavours and goes really well with roti or rice. Click here for the recipe.


Click here for another list of many other recipes you can pick from for this year's Eid dinner.

Is there something we missed on the list? Comment and let us know the special dish that you are going to prepare this Eid.