Are you wondering how to celebrate Father's Day 2023? We have a great idea to make it special. Pour your love into baking a cake yourself for your dad and there's no way he won't be touched by this gesture. If you have never baked in your life, don't worry. You just need to gather the basic baking essentials and follow a simple recipe to make the perfect Father's Day cake. And you can easily order these ingredients and tools online. And if you use the NDTV Big Bonus App to buy these products, you receive gift coupons on your purchases and up to 20 % rewards on the app. Download the NDTV Big Bonus App from the App Store or Google Play, register on the app and link your bank cards to earn rewards forever. Don't worry, linking your credit and debit cards to the app is completely secure so you better make the most of your order and earn while you do.


Also Read: International Sushi Day 2023: 5 Basic Ingredients You Need To Make Sushi At Home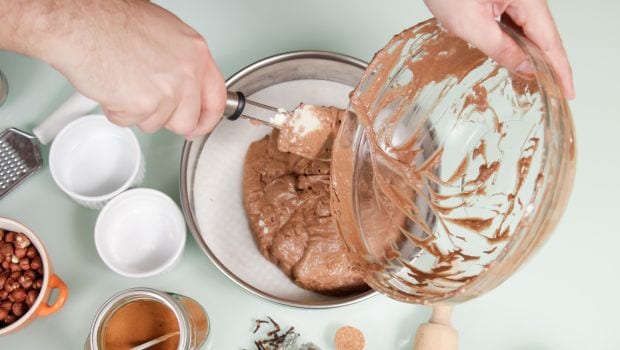 We are sure you already have all-purpose flour, milk, sugar and butter at home. Now order the following baking essentials and be ready to don a baker's hat.
Here're 7 Basic Ingredients And Tools You Need For Baking:
1. Eggs:
Eggs act as binders and provide structure to the cake. They also add moisture and richness. Most cake recipes call for large eggs. And let's not forget the heavenly flavour they add to the cake.
2. Baking Powder/Baking Soda:
These leavening agents are responsible for making your cake rise. Baking powder is typically used for cakes that rely on air bubbles for their lift, while baking soda is used for recipes with acidic ingredients like buttermilk or vinegar.
3. Vanilla Extract:
Vanilla extract enhances the flavour of your cake and adds a delightful aroma. Choose pure vanilla extract for the best results.
4. Measuring Cups and Spoons:
Accurate measurements are crucial in baking. Invest in a set of measuring cups and spoons to ensure precise quantities of ingredients. Incorrect measurement of ingredients can lead to a baking disaster.
5. Electric Mixer/Whisk:
An electric mixer or a hand whisk is essential for creaming butter and sugar, beating eggs, and achieving a smooth batter. Stand mixers are great for hands-free mixing, while handheld mixers offer versatility and convenience.
6. Cake Pans:
A good quality cake pan is essential for baking your cake. Opt for round pans in various sizes for versatility. Non-stick pans or those lined with parchment or butter paper make for easy cake release.
7. Offset Spatula:
An offset spatula is perfect for spreading frosting or levelling the cake layers. Its angled shape provides better control and precision.


Also Read: Enjoy Mouth-Watering Momos. Get Up To 5% Rewards On NDTV Big Bonus App


Hurry and get these items to gift a special homemade cake to your father. Download the NDTV Big Bonus App from the App Store or Google Play, register on the app, and link your bank cards to collect up to 20 % rewards with a minimum spend of Rs 1500 and also discount coupons while you shop. Once you link your cards to the app, you will increase your vINR balance forever when you use the same cards. The rewards you get with NDTV Big Bonus, are over and above any amount you receive from any credit card or bank rewards program and this vINR balance can be used to shop at any of the brands listed on the app.


Disclaimer: NDTV Is A Media Partner Providing Certain Promotional Services To Enigmatic Smile India Rewards Private Limited For Its Application.
About Neha GroverLove for reading roused her writing instincts. Neha is guilty of having a deep-set fixation with anything caffeinated. When she is not pouring out her nest of thoughts onto the screen, you can see her reading while sipping on coffee.