The festival of colour is just around the corner! While Holi symbolises the triumph of good over evil, this festival is traditionally celebrated by playing with colours and water. But that's not the only way, Indians all across the country have their own special way of playing this festival, some use flowers, some use colours and some use lathis. But the one thing that is common among them all is that food is always at the centre of this festival. In the spirit of festivities, why not enjoy classic street snacks that we all love with our friends and family. Here we have the recipes of some of the tastiest street snacks.


Also Read: Holi 2022: When Is Holi 2022? Date, Time And 5 Classic Recipes To Celebrate The Festival Of Colours
Holi 2022: 5 Classic Street Snacks You Must Have For Your Festive Meal
1.Gol Gappe
Gol Gappa, pani puri, puchka or batasha, we may not be able to agree upon the name of this street food delight but we can all agree that Indians love it! This humble deep-fried street food snack is like a tangy addiction when filled with yummy goodies and flavoured water and as you go from state to state across India.
Click here for the full recipe of Gol Gappe.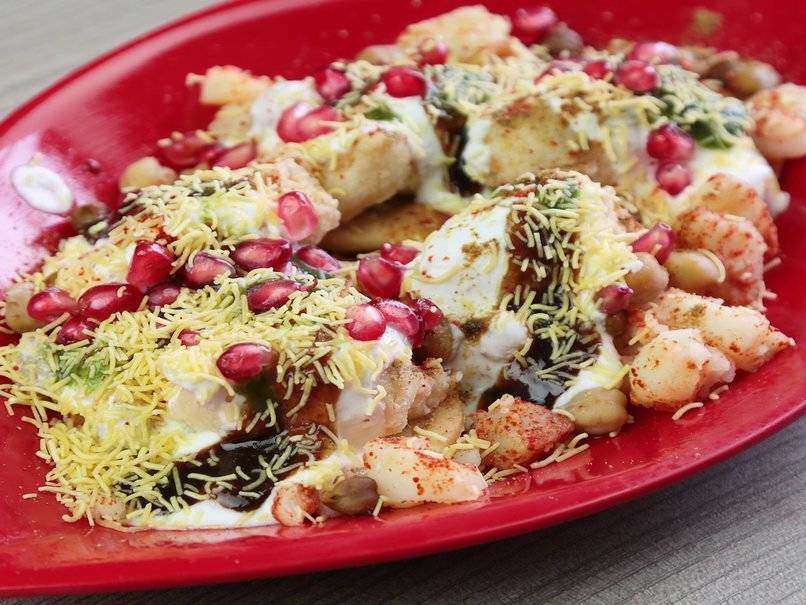 2.Chaat Papdi
Papdi chaat is a mouth-watering gem of a recipe from the streets of Old Delhi. It has a melt in the mouth texture and fusion of crispy papdi, boiled chickpeas, potatoes, yoghurt and a host of spices like red chilli, chaat masala, cumin powder, etc.


Click here for the full recipe of Chaat Papdi.
3.Samosa
Samosas are one of the most loved snacks of the nation that do not need any introduction. Triangle puffs stuffed with spicy potato and pea mixture and deep-fried to perfection is what none of us can ever resist. People can't help but gorge on this delicious crispy snack.


Click here for the full recipe of Samosa.
4.Vada Pav
The most popular street food from Mumbai, so much so that Mumbai is almost synonymous to Vada Pav! It is basically Batata Vada sandwiched between slices of a Pav along with a generous amount of sweet and spicy chutneys.


Click here for the full recipe of Vada Pav.
5.Momos
Who doesn't love momos? This Tibetan delicacy has managed to find its way to the heart of Indians and has become an integral part of our street food cuisine. Every street we visit, we can always find a tiny stall with two tall steamers, serving veg and chicken momos.


Click here for the full recipe of Momos.


Make these delicious street snacks for your Holi party! Do tell us in the comments section how you liked them.


Happy Holi 2022!