Medu Vada is a popular South-Indian fritter that we all love. These crispy and spiced vadas look like the desi cousins of the world-famous doughnuts. They are made with soaked black gram and paired with coconut chutneys and sambar or curd. We can finish off plates of these warm fluffy medu vadas in no time, but on the other hand, making those vadas could be a lengthy affair. So, what if we told you that you can devour on your all-time favorite fritter, from the comfort of your own kitchen and it won't take hours to make, in fact, this recipe will be ready in minutes! This quick and easy recipe is for - Poha Medu Vada


(Also read : Watch: Make Crispy And Crunchy Medu Vada With Poha In Just 10 Mins Sans Much Hassle)


Poha Medu Vada is made of; you guessed it right - Poha. The taste and texture of poha make for a brilliant substitute for the overnight soaked dal and your South Indian breakfast will be ready in minutes, free of any hassle. These crunchy quick vadas require minimum preparations and ingredients, as long as you have poha and curd in your pantry, you are good to go. So if you are in a mood for a hearty breakfast, try making these spiced savoury vadas, fried to perfection, read the recipe here: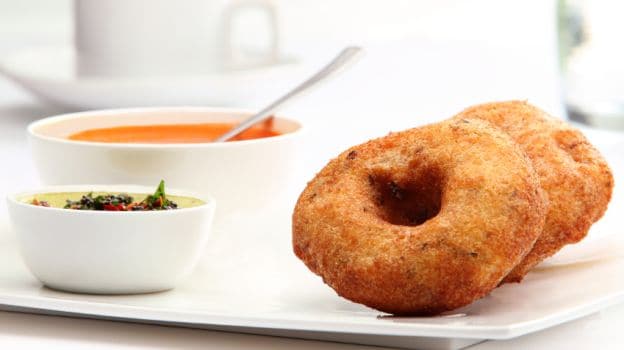 Medu Vada and Sambar are a classic South Indian breakfast option
How To Make Homemade Poha Medu Vada l Homemade Poha Medu Vada Recipe:
In a bowl add washed poha, curd, spices like hing, cumin seeds, coriander leaves, salt, curry leaves etc. Now mash everything together and make a soft dough, add rice flour or suji if the dough is too soft. Make round flat discs and use a finger to make a hole in the middle, deep fry them until golden, and serve hot.


Click here for the detailed recipe of Poha Medu Vada.


(Also read : Medu Vada: What Makes it Such a Popular Breakfast Treat)


Make these quick and delicious South Indian fritters, crispy on the outside and soft on the inside; let us know how you liked the recipe in the comments below.