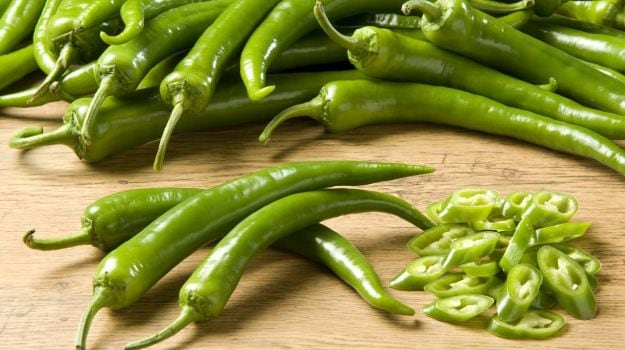 aloo pakoras that are served with spicy hari mirch ki chutney. There is perhaps no better way to enjoy monsoon than through this simple food, which surely hits the right spot. Since then, it has become like a tradition that whenever the first spell of rainy season sets in, we make sure to visit Neemrana to savour the delectable dish. It did not take us long to realise our love for this local dish was only because of this lip-smacking hari mirch ki chutney, which initially looked very ordinary but soon took over a heroic personality. This spicy, savoury and sinful hari mirch ki chutney is also known as thecha in states like Maharashtra, Rajasthan, Madhya Pradesh, Karnataka and Andhra Pradesh, which is traditionally paired with a main course. You can use this exotic chutney as a sandwich spread, as a spicy dip, or as a topping for your tea-time snacks.

(Also Read -12 Unbelievable Health Benefits of Green Chillies: Zero Calories, But Packed With Vitamins)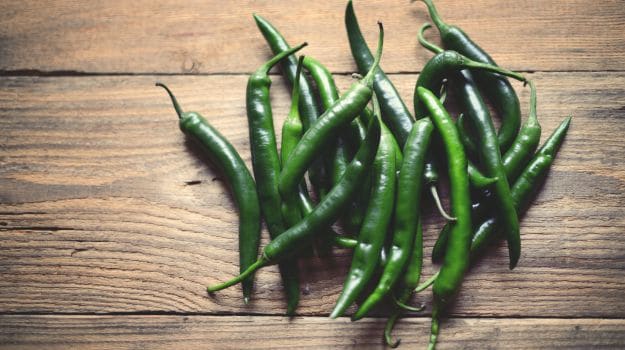 Hari mirch ki chutney is also known as thecha
Preparation time: 2 minutes
Cooking time: 2-3 minutes
Ingredients For Hari Mirch Ki Chutney:
How To Make Hari Mirch Ki Chutney:
Cut green chillies in small pieces and manually grind it with the help of mortar. You may also use grinder to grind the chillies, if you don't have mortar and pestle.
Add garlic and salt in the mortal and with the help of pestle, crush all the ingredients.
Now, heat some oil in a kadhai and add the crushed coarse paste and cook it for about 2 minutes.
Pour the chutney in a bowl and add lemon juice to it.
Your hari mirch ki chutney is ready to be savoured.

The best way to savour hari mirch ki chutney is to pair it with mirchi vada, moong dal vada or bajre ki roti, which will take you back in time, where things were simple but heartfelt.




It was in 2016, during monsoon, my friends and I went on a long drive to Neemrana fort, just to taste the local onion and
About Shubham BhatnagarYou can often find Shubham at a small authentic Chinese or Italian restaurant sampling exotic foods and sipping a glass of wine, but he will wolf down a plate of piping hot samosas with equal gusto. However, his love for homemade food trumps all.