India has a repertoire of fascinating dishes that never fail to impress our taste buds. Be it the fiery flavours of Rajasthani Laal Maas, the hint of sweet in Gujarati cuisine or the tadka of northern curries, the list is endless when it comes to the variety of food as you move around the country. One of the most interesting cuisines is the Sindhi cuisine, which is influenced by the cooking styles of Sindh region (now in Pakistan). With a wide gamut of dishes and flavours, Sindhi cuisine is said to have a strong impact of Central Asian, South Asian, the Middle Eastern, Rajasthani and Gujarati cuisines on it.


While it boasts of some of the most delicious curries, Sindhi cuisine go much beyond that with its breads being irresistibly yummy as well! Koki is a breakfast staple which you can mistake for a paratha but it is, in fact, super thin and has a crumbly texture. It is usually a savoury treat to relish in breakfast and is traditionally made with whole-wheat flour, onions, coriander leaves and a whole lot of spices. But did you know that you can also enjoy a sweet version of Koki too?


(Also Read: Sindhi Kadhi To Aloo Tuk: 5 Must-Have Dishes In Sindhi Spread (Recipes Inside))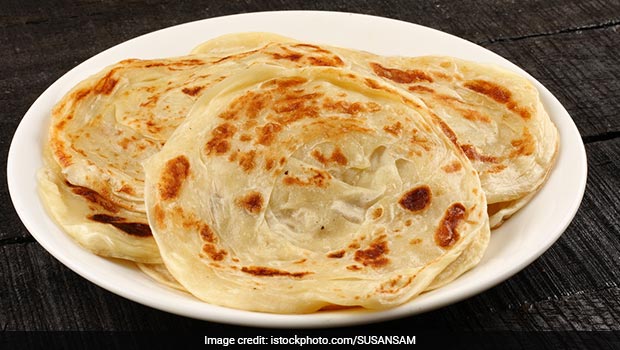 Koki is a popular Sindhi flatbread which is usually a savoury treat.
Meethi koki is a sweeter, easier version of the original Koki, also extremely popular in the Sindhi cuisine. It is served with chutney, papad and pickle but one can always serve it with a curry too to balance the sweet flavour. It is made with just about three main ingredients- whole wheat flour, sugar and cardamom, where dough of the flour is kneaded by mixing it with water, adding cardamoms and freshly made sugar syrup to it. The dough is divided into equal parts, rolled, flattened and cooked on a griddle with butter/ghee from both sides.


Find the full recipe of meethi koki here.


Serve this sweet treat with aloo bhaji, pickly or vchutney of your choice at home for your next indulging morning meal and share your experience with us in the comments section below.
About Aanchal MathurAanchal doesn't share food. A cake in her vicinity is sure to disappear in a record time of 10 seconds. Besides loading up on sugar, she loves bingeing on FRIENDS with a plate of momos. Most likely to find her soulmate on a food app.