Indian-origin Doctor Comes Second in UK's Most Popular Baking Show
PTI | Updated: July 13, 2017 15:36 IST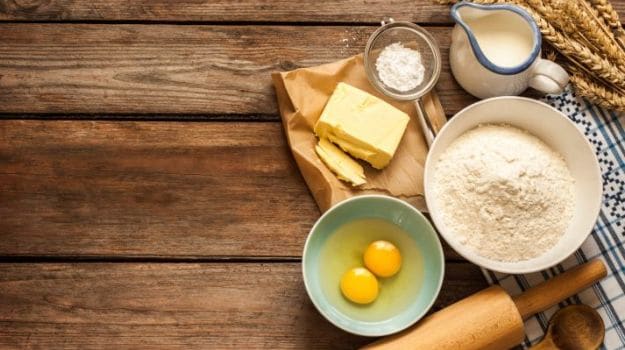 An Indian-origin doctor made it to the finals of one of Britain's most popular baking television shows. Tamal Ray became a Twitter sensation with his performance on the BBC's 'Great British Bake Off' but lost out on the 2015 baking crown to Bangladeshi-origin Nadiya Hussain.

"In the morning I see my patients on that day's operating list, and talking about Bake Off helps with the tension a bit. I didn't think the consultants were particularly interested, but I made some muffins recently and they all went mad for them," said the trainee anaesthetist in reference to balancing his medical career with the TV show.

29-year-old Ray was born in Hertfordshire to parents who migrated from India in the 1960s. He is currently working in intensive care at Wythenshawe Hospital in Manchester and also studying for membership of the UK's Royal College of Anaesthetists. His love of baking took him to the show, where he proved extremely popular with the public and has been bombarded with romantic offers during the course of the show and went on to say that he was gay.

For his showstopper, Tamal chose to construct a sticky toffee pudding cake, with a design inspired by a deserted Chinese fishing village that had been reclaimed by nature. However, he struggled when the creme patissiere for his toffee and marmalade iced buns failed to set in time. His rival Hussain baked a big fat British wedding cake adorned with jewels from her own wedding day as her showstopper to be crowned champion of a show which became the UK's most-watched TV programme of the year, with an average audience of 13.4 million people.
"Bizarrely, I found the final was one of the least scariest (rounds) and I really enjoyed the experience the most out of all the filming days. I felt at that stage that I could do really well or really badly, I had nothing to lose, so I went into the tent and gave it everything I could," said
Hussain.

Three finalists were asked to make iced buns for the signature bake and raspberry millefeuille for the technical challenge. Third contestant Ian Cumming faltered when he forgot to add sugar to the dough of his spiced buns for the signature bake.

The show had captured the imagination of the British public, with even Prime Minister David Cameron and Chancellor George Osborne joining in by picking their favourite - which
happened to be Nadiya Hussain, who went on to win.