10 Best Dessert Recipes
Aashna Ahuja , NDTV | Updated: June 27, 2017 16:08 IST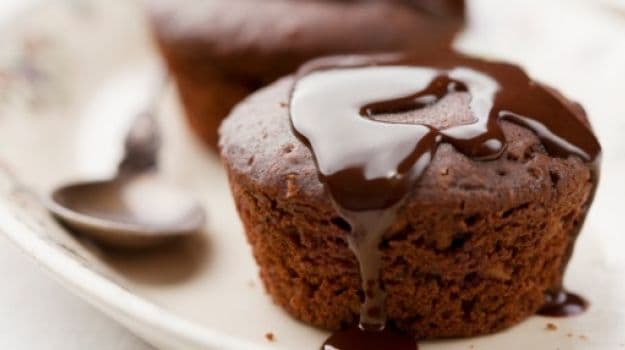 "Stressed spelled backwards is dessert." Coincidence? We think not! A little bit of sugar goes a long way — and our 10 best dessert recipes are guaranteed to hit the sweetest spot. Think: What do a dreamy chocolate mousse, citrus-y lemon tart, coconut-y kheer and scrumptious tiramisu have in common? A whole lot of happiness. That's right, desserts have the power to make us all happy. You see, nothing screams celebration quite like desserts do. Even when we're low, we crave something sweet to turn that frown upside down. In India, no meal is complete without something meetha. We take immense pride in our wide array of delicious treats, ranging from Gulab Jamun to Mishti Doi.

Just like Terri Guillemets rightly said, "Fudge is a noun, a verb, an interjection, and delicious!" From children to adults, the most anticipated part of a meal is desserts. And when a craving strikes, oh my! Especially when it comes to kids, it can be the ultimate bargaining tool - "Eat all of your spinach, or no pudding." This is enough to get the little ones digging into their greens and obeying you without a single fuss.

And what about you – don't you deserve something sweet? We're guessing desserts have a special place in your heart too. So we've rounded up all things divine to expand your baking repertoire and help you win mom of the year. Whether you're looking for something old fashioned or are ready to shake things up a little, you can surely find it here. From a home-style apple pie to decadent brownies, we have the all-time favourites. Now stop drooling, start scrolling.1. Apple Pie
Recipe by Chef Joey Matthew

Just when you thought apple pie couldn't get any better, this recipe raises the bar like no other. Truly our best-ever, make this classic for a get-together and you might not have any leftovers to bring home. Top off this warm, melt-in-your mouth pie with a sprinkle of cinnamon and a scoop of ice cream.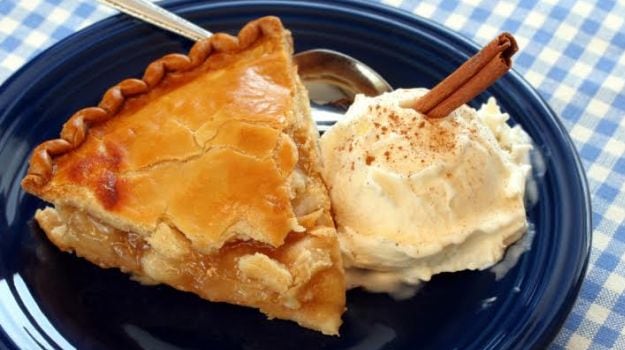 2. Almond Malai Kulfi
Recipe by Chef Aditya Bal

First up: This almond malai kulfi is like happiness condensed in a matki. To make it extra special, top it off with dry fruits and make sure it is absolutely chilled before serving. So creamy, so simple - it hits all the right notes.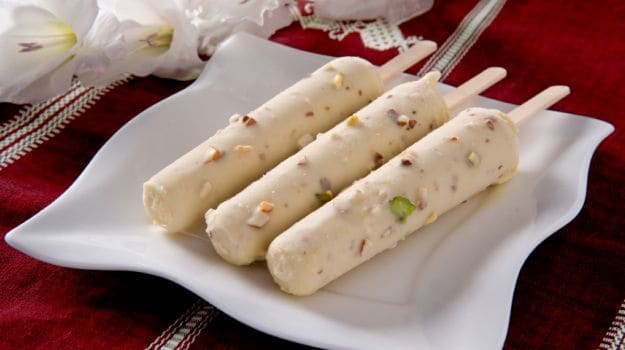 3. Lemon Tart
Recipe by Chef Nikhil and Natasha

Sinful, rich and creamy, this recipe is the perfect finish to a meal. Tip: Make the lemon tart a day ahead, and store it in the refrigerator. Spruce it up with lemon rind, and trust us - this indulgent dessert really is as yummy as it looks.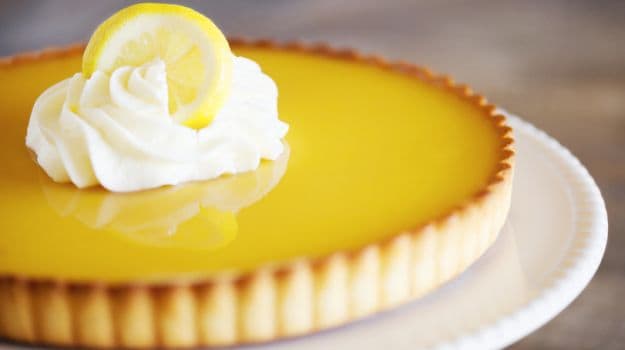 4. Pistachio Phirni
Recipe by Chef Vicky Ratnani

Flavoured with elaichi and pista, take phirni to a whole new level with this exquisite recipe. Serve chilled in mitti ke kasore for a festive occasion and bask in the glory. This phirni is made of sugar and love.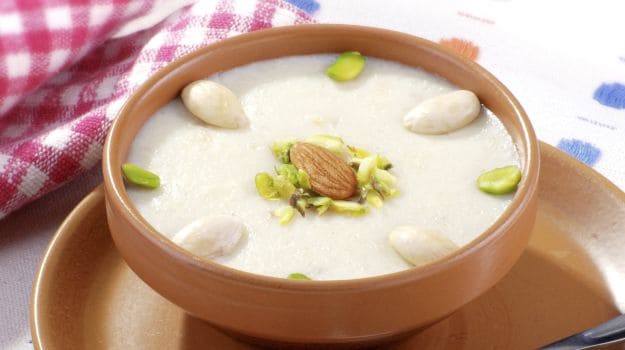 5. Fudgy Chewy Brownies
Recipe by Chef Divya Burman

A balanced diet is a brownie in each hand - don't you agree? Decadently rich, fudgy and chewy - bake a batch and be your family's hero. These brownies are pure chocolate overload, perfect to bake on a lazy afternoon.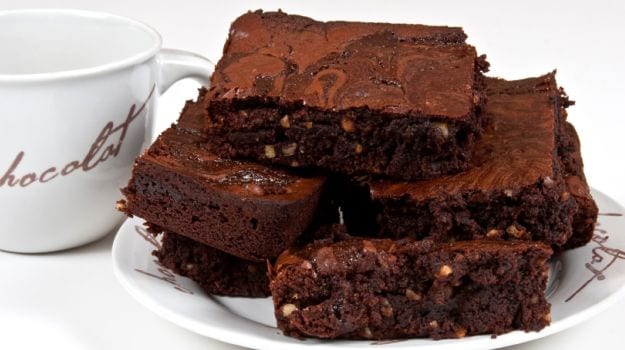 6. Low Fat Tiramisu
Recipe by Chef Seema Chandra

Italian and exceptional, this dessert recipe slashes the calories and is too good to be true. Top it off with cream, sprinkle with bitter chocolate, cocoa powder and voila! Your guilt-free dessert is ready to be devoured.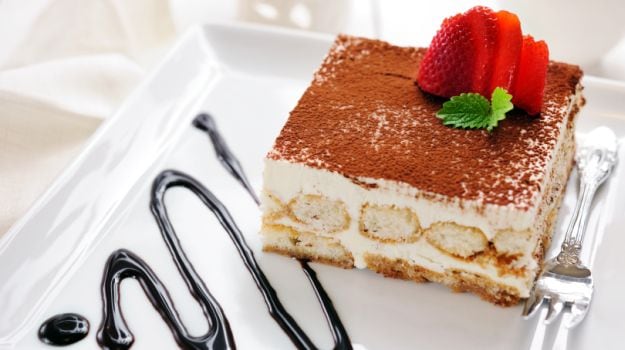 7. Coconut Kheer
Recipe by Chef Mohd. Naeem, Team Pakistan

This kheer is made in an extra luxurious way featuring a blend of rich and coconut milk, spruced up with nutty caramel and rose petals. We assure you, it will be hard to have just one bite of this heavenly dessert!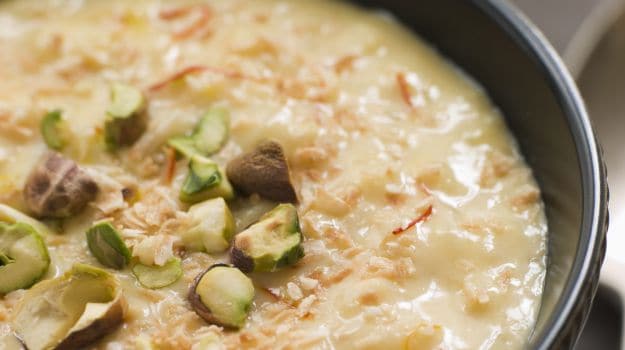 8. Chocolate Coffee Truffle
Recipe by Chef Divya Kakkar, The Sugar Therapy

If your chocolate addiction is real, this glorious recipe is one of the best ways to enjoy your all-time favourite treat. Well, two of your favourites - chocolate and… (drum roll please) coffee! The creamy center with that quintessential kick of caffeine is pure perfection. Indeed, great things do come in small packages.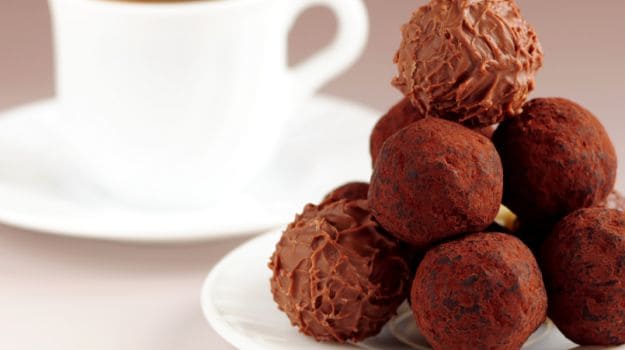 9. Hot Cointreau Souffle
Recipe by Chef Preah Narang

Surprisingly low on calories and nothing short of spectacular, enjoy this deliciously delicate French classic the guilt-free way. Made minus the flour, milk and butter but with a kick of cointreau, we take this dressed up souffle to a whole new level.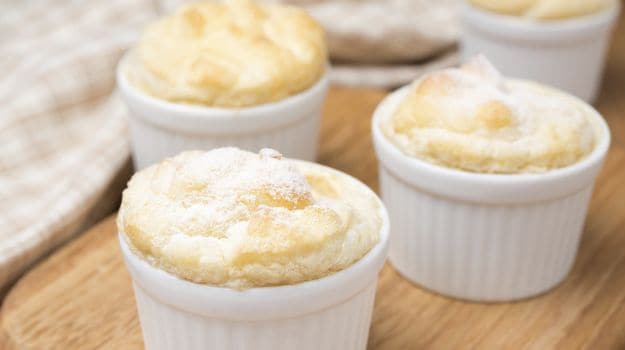 10. Eggless Chocolate Mousse
Recipe by Chef Niru Gupta

If chocolate is the answer… Who cares what the question is?! This mouth-watering mousse is everything you dream of, chocolate-y rich and silky smooth. Eggless and easy, a recipe that will satisfy even the most-serious chocoholic.