Indian Scientists Develop Zinc-Enriched Rice to Fight Malnutrition
PTI | Updated: May 25, 2015 17:30 IST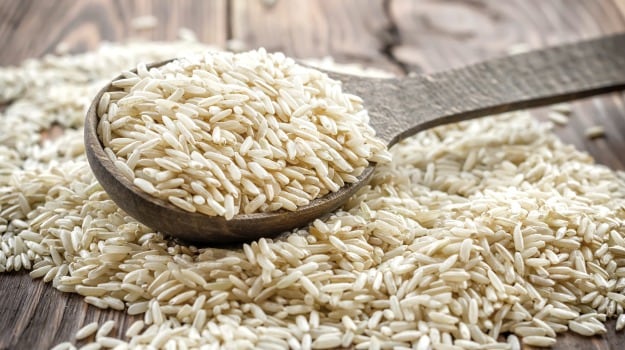 Researchers from Indira Gandhi Agriculture University (IGAU), Raipur have developed zinc-enriched rice that's expected to play a crucial role in fighting malnutrition in tribal-dominated Chhattisgarh where nearly seven lakh children are still malnourished. The new paddy seed, called 'Chhattisgarh Zinc Rice-1' is the first zinc bio-fortified rice variety in India. It was launched by the State Variety Release Committee in March and its production is likely to begin from the next kharif season.

"We focused on increasing our crop production since the inception of the Green Revolution with the aim to eliminate hunger. In the process, we managed to yield high production, but the quality of crop did not improve," said professor Chandel from the Indira Gandhi Agriculture University.

In a survey done in the year 2000, the Centre, along with health organizations found that 60-70 per cent of population was suffering from malnutrition because of deficiency of micro-nutrients, particularly iron, zinc and Vitamin A. Following this, the government decided to come out with a research programme to improve the variety of three staple crops - rice, wheat and maize - in different states. Under the programme, Chhattisgarh, considered as the rice bowl of the country, decided to work on the quality aspect and took up 'Rice Bio Fortification Research Project'.

In the first phase of the project in 2003-2005, about 200 rice germplasm lines with high grain nutritive values but low-yielding quality were identified, he said. Subsequently, in the next phase of 2006-2011, seeds were multiplied and subjected to genetic improvement exercise, which led to seven high-yielding zinc-enriched rice varieties. In 2013, the Centre decided to conduct a separate exercise coordinated by Directorate of Rice Research (DRR), Hyderabad, to analyze the outcome of the researches being conducted in different parts of the country.
Finally, four varieties were adjudged best in terms of quality, of which the top two came from Chhattisgarh. "Currently, we have 100 kg seeds of this new variety and we are planning to multiply it in 10 acres. By December this year, we will distribute it to about 5,000 farmers across the state. Its sowing would be started in the next kharif season," professor Chandel said.