Paper-thin and perfectly crisp
dosas
have gone from being a breakfast staple of the south to being one of the most loved dishes all across the subcontinent. These wafer-like crepes loaded with flavouful masalas,served with
sambar
and coconut chutney are delicious to taste but the thought of preparing the same on a busy morning may want you to put the idea aside. This is mainly because the process of making the batter and keeping it overnight can be a time-taking one. One needs to plan ahead and a sudden desire to eat this South Indian delicacy cannot always be met. Traditionally speaking, the batter of dosas and
idlis
need it be soaked overnight for ideal fermentation, the fermented batter is then used to cook the lip-smacking dosas and idlis. But what if we were to tell you, that you may not have to do the entire drill of making the perfect dosa batter overnight and can have your perfect dosas made from scratch in about 30 minutes. Instant dosas are very much a reality and here's how you can make them at home, without relying on the store-bought Instant dosa mix.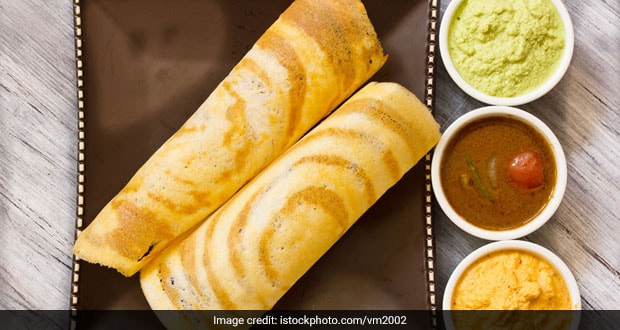 crisp dosa
The mix can be easily made at home, with just a handful of cooked/uncooked rice or rice flour or semolina. If you want your dosas to be flavourful you can also add some chopped
chillies
, onions, and diced coconuts.Youtuber and Food blogger Alpa Munjal shares
her ingenious recipe of making Instant Rava Dosa
at home. All you need is some semolina, rice flour, all-purpose flour, green chillies, coconut, coriander and
onions
, tad bit of ghee, oil and little bit of water and you are set. Now bid adieu to pre-dosa jitters and have your favourite dosas any time of the day. Just mix the dry ingredients and wait for 30 minutes add the rest of the ingredients and you can start cooking the dosa on the griddle.Here's Alpa's fool proof trick of getting the instant dosa mix right. 1. In a big mixing bowl, add rava, rice flour, all purpose flour and water. Mix well. Keep aside for half an hour.2. After half an hour, add onions, green chillies, cilantro, cumin seeds, coconut pieces and salt. Mix well.Sounds easy right? So what are you waiting for. Dawn your apron and get started already.Once your dosa is in place you can also give them a wholesome spin with interesting fillings. Here are a few ideas several restaurants and eateries across India are cashing in on.
1. Masala Dosa
The all time favourite! Crisp dosa lathered with a fiery red
chutney
and stuffed with some mashed potato filling. A must try!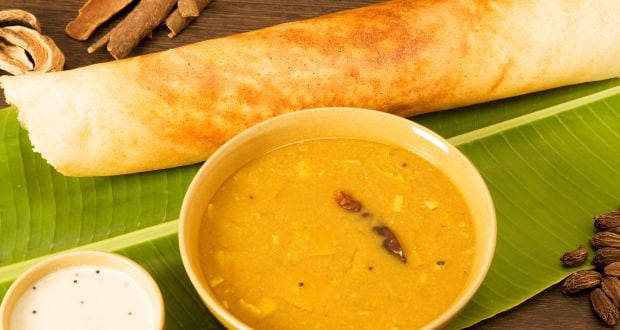 masala dosa
2. Mutton dosa
Fill the perfectly thin crepes with a generous dose of minced mutton for a delightful treat you shouldn't miss out on!
mutton dosa3. Noodle Dosa
Be it samosas, rolls or omelettes noodles have invaded our most loved dishes and given it a twist we can't stop savouring. Add some cooked noodles to your dosa and enjoy the deliciously wholesome snack.
noodle dosa4. Cheese Dosa
The pillowy Dosa filled with heaps of mozzarella cheese and special gravy can give the best thin crust pizzas in town a run for their money.
cheese dosa5. Pav Bhaji Dosa
Love
Pav Bhaji
? How bout giving the Maharashtrian snack a south Indian twist.
pavbhaji dosa
The rich and spicy bhaji filled in between the crispy dosas makes for an interesting and unusual snack on any day.
About Sushmita SenguptaSharing a strong penchant for food, Sushmita loves all things good, cheesy and greasy. Her other favourite pastime activities other than discussing food includes, reading, watching movies and binge-watching TV shows.