For all mango lovers here's something more than just the usual when it comes to relishing the 'king of fruits' in all its flavourful brilliance. The city of nawabs, Lucknow, has come a long way in experimenting with fresh mangoes and creating an array of delectable preparations beyond the usual. According to Abhishek Verma, an outlet manager at a prominent food chain in Lucknow, customers now "want to venture beyond the shakes and the smoothies"."Kids and even older customers often ask if we have something new on our menu and for this very reason our chefs have evolved various new items," noted Harshad Gupta, owner of Madhurima Sweets, a shop that has come up with new items like 'mango passion' and 'mango
kulfi
'. 'Mango passion' is a three-tier dessert that comes in layers of mango, white and dark chocolate. Priced at Rs.1,100 per kg, this refreshing dessert comes with an interesting chocolate and alphonso mango mix.
(10 Best Mango Recipes
)
Mango
pista kulfi
is another coolant which will titillate your taste buds. Cooked with saffron, milk, mango,
khoya,
rice flour and almonds, it is served in an earthen pot or a
kullhad
and is priced at Rs 60 for a unit.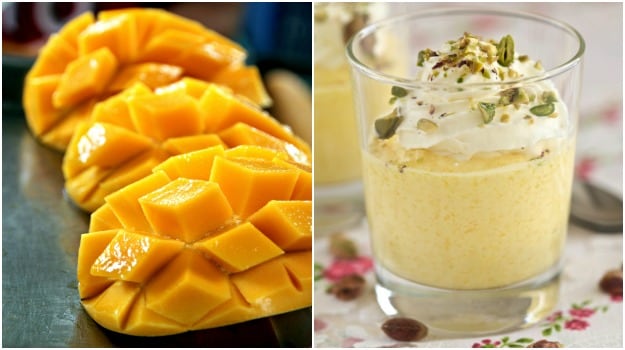 Ram Asrey, another famous and very old sweet shop on Nawal Kishore Road of Lucknow is quite popular for serving some seriously mouthwatering mango
kheer
- a concoction of shredded sweet mangoes, milk and
khoya
. Relished by hundreds of loyal mango lovers across the city, the dish has been wowing everyone in the city. Aadesh Roy, a mango lover, says he waits every summer for the mango
kheer
.Mango
khatti-mithi kadhi,
mango truffle, mango souffle, mango
shahi tukda
and mango cakes are some other mango dishes that are adding variety to the mango mania this year.