What's the best thing about summer? Certainly, mangoes! Juicy, sweet and absolutely divine, this king of fruits is much loved and most looked forward to. With a number of varieties to offer like Alphonso, Chaunsa, Dashehari, Langra, Kesar, Totapuri etc., India leads the production of mangoes in the world.

The sweet taste of mangoes underlined with a subtle tang has created many fans across the globe. But, we tend to overlook how amazingly healthy mangoes also are. We give you four reasons to eat more mangoes this season -

Lowers cholesterol: Mangoes contain fiber, pectin and vitamin C which help in lowering the bad cholesterol. It also contains potassium which helps in controlling blood pressure and maintaining the heart rate.

Remedy for skin problems: Mangoes are a great source of beta-carotene which helps in promoting healthy and glowing skin. Beta-carotene gets converted into Vitamin A in our body which protects the cells from damage. Vitamin A also helps in improving the eyesight. Mango pulp is rich with vitamin c, which can be applied to the face to make it soft and supple.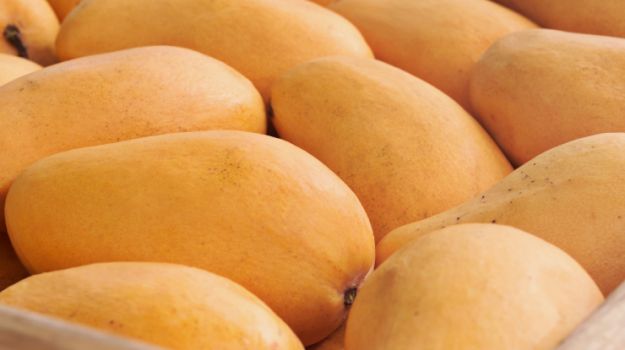 Aides in digestion:
Mangoes are rich in fiber which makes digestion easy. They also contain certain enzymes that help in breaking down the
proteins
, ease -up the assimilation of food and elimination of waste from the body. Amchoor or dry mango powder also acts as a
digestive
aid.
Protects against heat strokes:
Mangoes can protect you against heat strokes. Drinks like aam panna or mango
lassi
hydrate your body and eradicate the feeling of dryness. According to Ayurveda, mangoes energize the entire system and regulate
blood
flow.
Bung them in
salads
, smoothies or curries. Pickle them, make chutneys or create lovely desserts. Here are our top ten ways of using mangoes creatively.
1. Raw Mango Rasam
Recipe by Veena Arora, The Imperial Hotel
Traditionally known as mangaai rasam, this dish comes from down
South
. Fiery
spices
teamed with the tang of raw mangoes makes for a dream combination on a sunny day.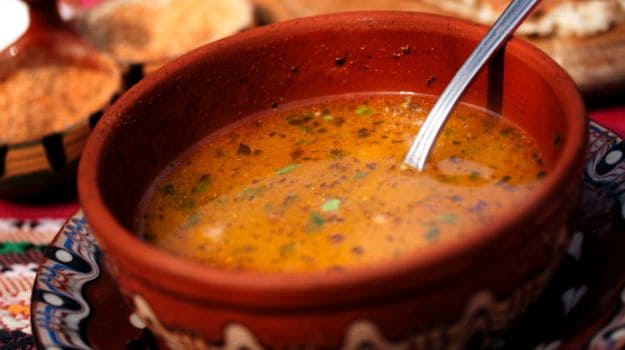 2. Corn and Raw Mango Salad
Recipe by Vicky Ratnani
This healthy and hearty salad can cheer you up instantly. Toss together corn, spring onions, bell peppers, cherry, tomatoes and herbs pepped up with chunks of raw mango.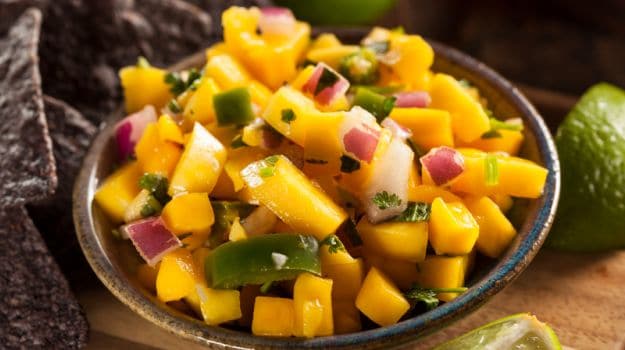 3. Chilled Mango Cheesecake
Recipe by Niru Gupta

Round off an idyllic afternoon with friends by turning the spotlight on this stunning, impressive dessert. This recipe replaces cream cheese with hung curd and regular cream.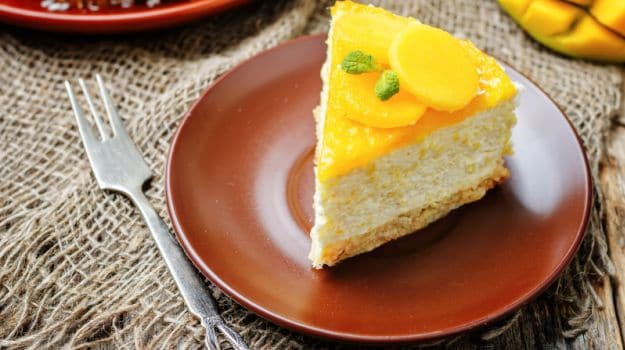 4. Mango and Mint Kheer
Recipe by Aditya Bal

The much loved Indian dessert gets a refreshing fruity makeover! Rice kheer with mango puree, nuts, mint, saffron and cardamom.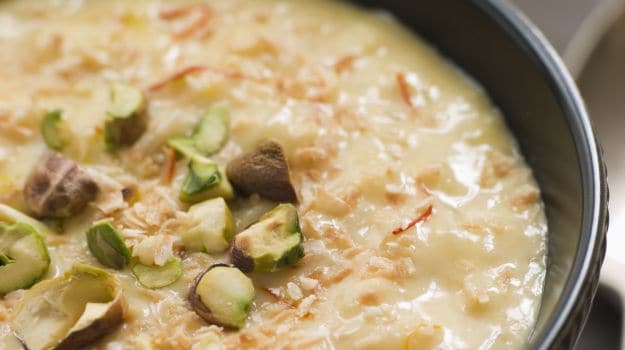 5. Eggless Mango Mousse
Recipe by Niru Gupta

A light and lovely mousse to sweeten the prick of the sunniest of days. Juicy mangoes, fresh cream and the aroma of cinnamon make it the perfect summer dessert.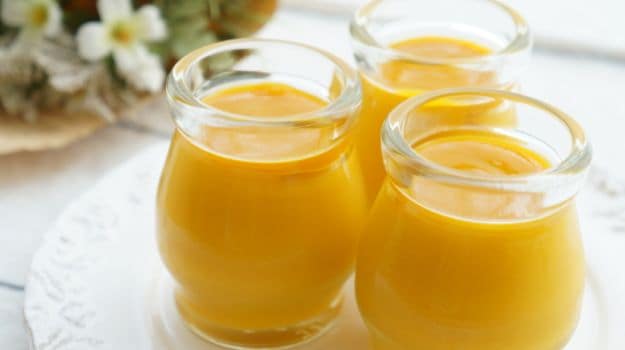 6. Aam Shrikhand with Mango Salad
Recipe by Karan Suri

A comforting dessert that'll cool you right down! Made with the soothing flavours of yogurt, cream, milk, mangoes and cardamom, whip this up to escape the heat.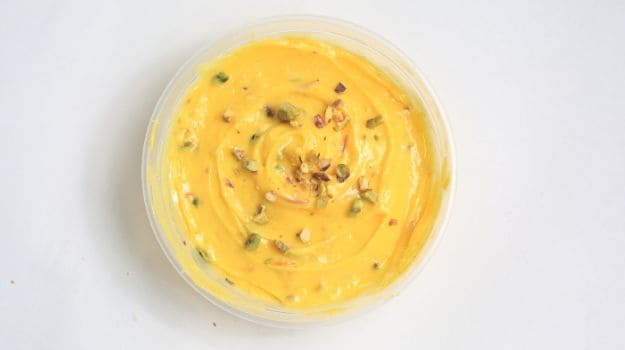 7. Mango Chutney
Recipe by Marut Sikka

Nothing like this fresh mango chutney to enhance those dull meals. Raw mangoes, garlic, mint and black salt, all blended together to make this finger licking concoction.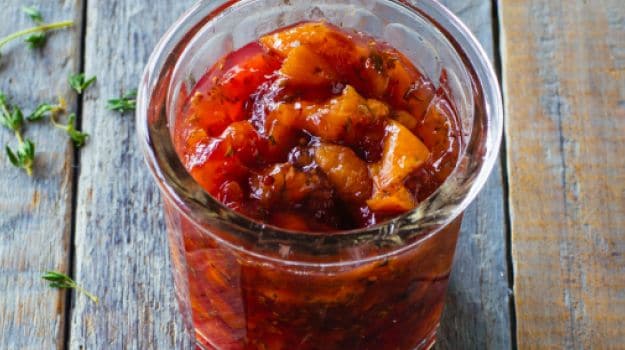 8. Mango Ice Cream
Recipe by Niru Gupta

What can be better than a home-made ice cream on a hot summer's day? We show you how to make ice-cream at home without an ice-cream maker and in few simple steps.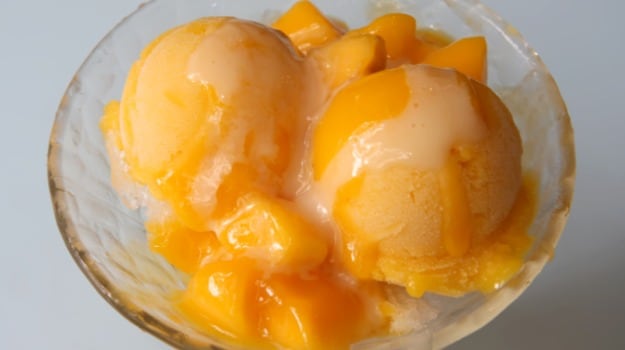 9. Maanga Pulisserry
Recipe by Aditya Bal

A mango curry from Kerala which is sweet and sour in one bite. The Southern flavours of coconut, curry leaves and mustard seeds dominate the dish.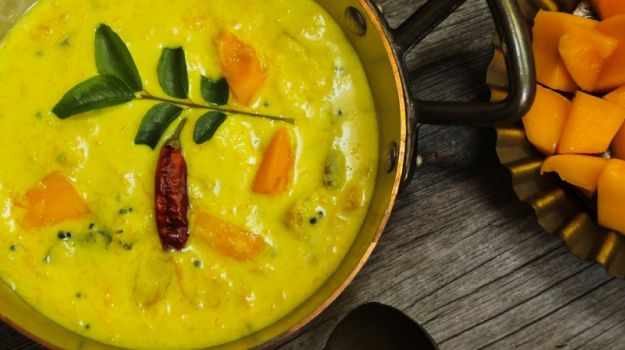 10. Aamiya ka Panna
Recipe by Niru Gupta

Aam panna acts as an Ayurvedic remedy for heat strokes. Made with mango pulp, cumin, jeera and mint leaves, you'll love the freshness of this drink.