Isn't it a tad annoying that you wake up each day and think of putting together a delicious lunch, except when it is time to cook it, you are either out of time or ideas or basic ingredients! We believe that a nice, fulfilling and hearty lunch can set the tone of the day. Even in Ayurveda, lunch has been dubbed as one of the most important meals of the day; therefore, it would not be the best idea to be casual about your lunch or skipping it altogether. There are a plenty of ways in which you can make use of whatever you have in your pantry to make something that is not just quick but also palatable. Take, for instance, this jeera vegetable, which is a step-up from your regular jeera aloo. In addition to aloo or potato, it also packs the goodness of baby carrots and spinach puree. You can give it a decadent spin by garnishing it with fresh cream.


Jeera Vegetables Recipe:


For making jeera vegetable, all you need to do is heat some oil and butter in a pan, throw in the ever-so-flavourful jeera, onions, ginger-garlic and chilli paste, potatoes, and carrots. If you do not have ginger-garlic and chilli paste, you can also add finely chopped ginger, garlic and chillies. Let the masala cook, you can tell by the colour of onions. Once they are slightly golden-brown and sizzling, that is when your masalas are perfectly done. Next, add some palak puree, which is super easy to make, just tale a blender, add some water and chopped garlic and blend it into a puree.
(Also Read: 13 Best Winter Vegetarian Recipes for Dinner | Popular Winter Vegetarian Recipes For Dinner)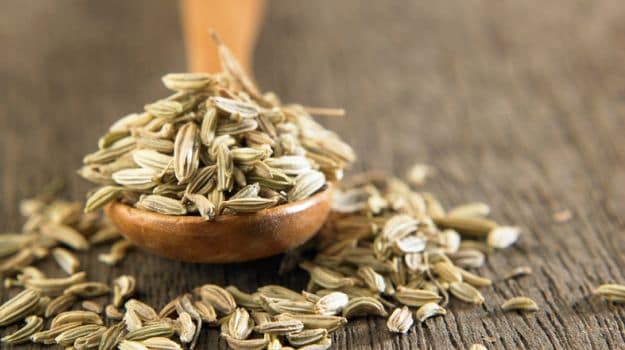 Cumin or jeera is an

indispensable

part of Indian cuisine
After you have cooked palak puree with masala , add some salt, pepper and coriander. Mix well. Now, add some salt, coriander and pepper. Throw in some butter, cream and lime juice-and give your simple mixed vegetable dish a delicious upgrade.


Here is the full recipe of the luscious jeera vegetables.


Pair it with rice or roti and let us know how you liked it!
About Sushmita SenguptaSharing a strong penchant for food, Sushmita loves all things good, cheesy and greasy. Her other favourite pastime activities other than discussing food includes, reading, watching movies and binge-watching TV shows.