PM Modi in the UAE: What was on Sanjeev Kapoor's Lunch Menu for Day Two?
Aashna Ahuja , NDTV | Updated: July 18, 2017 11:33 IST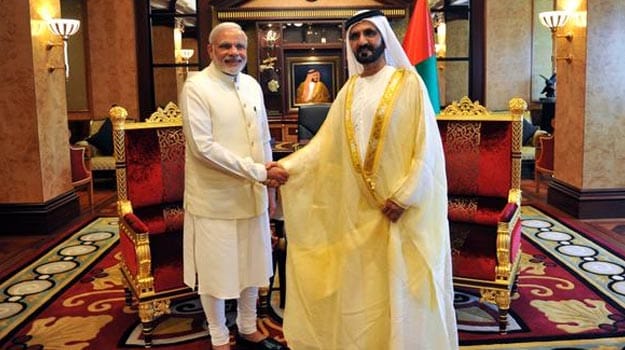 On Day 2 of his visit to the UAE, Prime Minister Narendra Modi paid a visit to Masdar City, which relies on renewable energy sources and is designed to be a hub for clean-tech companies. During his visit, first by an Indian Prime Minister in 34 years, Mr. Modi seeks to enhance cooperation in energy and trade and promote India as an attractive business destination. He wooed top UAE business honchos saying India has the potential of USD 1 trillion investments.

While The PM discussed urban development and next generation urban spaces, star chef Sanjeev Kapoor dished up a special vegetarian spread in honour of Modi ji and the Crown Prince of Abu Dhabi, Mohammed bin Zayed Al Nahyan. For the lunch held at Emirates Palace at 12 pm (Monday, the 17th of August), the Chef crafted an array of mouth-watering dishes showcasing the best of Indian cuisine. He tweeted, "Lucknowi, Bengali, Chettinad, Moplah, Rajasthani, Goan, Sindhi, Assamese & many more, it's a delight to curate a menu around Indian Cuisine. There are so many options."

(The Inside Scoop: Here's What Was on the Menu When Sanjeev Kapoor Curated a Dinner for PM Modi in the UAE)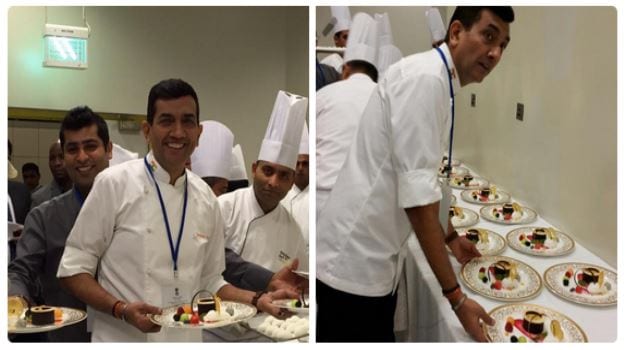 So what was on the menu? Ranging from Oats Handvo to Mint and Imlee Salsa, Tabouleh to Cheese Fatayer - the farsaan was nothing short of spectacular. For mains, he prepared Pan Indian treasures like Khatti Daal, Baingan Mirch ka Salan and Bhindi Kadi for the vegetarian fare. A delectable portion of Tandoori Lamb Chops was a part of the curated menu for meat lovers and Zafrani Thandai was served to wash down the multicourse meal. How did they end their lunch, you may ask? With Karari Hazelnut Chikki of course.

Thereafter, Prime Minister Modi addressed a massive Indian diaspora at a huge stadium in Dubai. The 'Marhaba NaMo' (a Madison Square like event) was hailed as unprecedented in the history of the UAE where for the first time a visiting head of state had been allowed a reception on this scale.

(PM Modi's Birthday Dinner: What Was on the Menu?)


For the latest food news, health tips and recipes, like us on Facebook or follow us on Twitter.