Spain Wins Four Awards For Best Wine Books
IANS , Paris | Updated: April 04, 2013 11:26 IST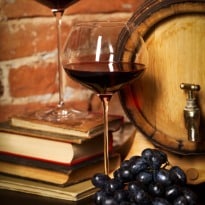 Spain garnered four Gourmand awards - considered one of the most prestigious in the sector - for the year's best books about wines and beverages.

The awards ceremony for the 18th edition of the competition took place in the Carrousel at the Louvre in Paris.

"Txakoli de Bizkaia. El viaje", by Mikel Garaizabal, won in the best European wine book category, while "Cuatro siglos de Pazo Baion", by the Cooperativa Condes de Albarei, was selected as the best work for professionals.

"La ginebra en la gastronomia del siglo XXI", by Spaniards Rafael Anson, Isabel Mijares and Carmen Garcia was selected by the judging panel as the best work concerning cocktails for 2012, and "Como quiero que me sirvan en vino", by Arturo Pardos, was chosen as the best educational work.

The best book on wines for 2012, however, went to Belgium's "Le Domaine de la Romanee Conti", and that country also won the award for the best book about coffee, "Latte Art".