If you are looking for bubbly for the festive season, it is important to know what kind of bubbly you should pick. How about
Champagne
, Prosecco, Cava or the many sparkling wines that are bubbling up from California to Nasik? But first things first: Champagne only comes from Champagne, the countryside close to Paris. That is one basic fact that a surprising number of bubbly drinkers seem to be still unaware of when they dub everything in the
bottle "champagne"
. There's a law protecting the nomenclature and you may just have the champagne board coming after you with all its legal might if you make false claims.
In fact, there have been disputes regarding even other commodities like tea trying to ride the champagne brand image, likening themselves to the premium bubbly. And beer makers in Belgium that likened their method of production to Méthode Champenoise, the method by which champagne is produced involving secondary fermentation in a bottle, have also got into trouble with their French brethren. The correct term would be methode traditionale. More on that later.(Looking for nuts and berries to spruce up your festive menu? Shop now!)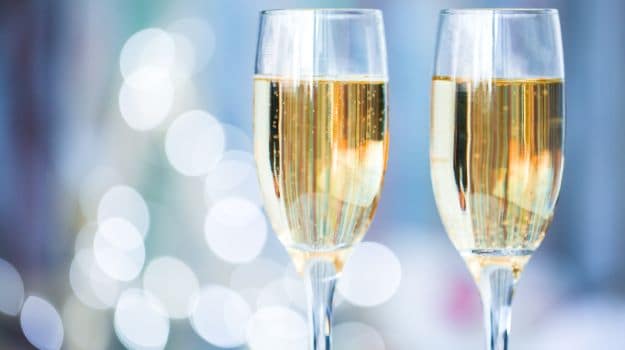 Champagne - the Celebration Drink
One of the reasons why champagne is so protective about its brand-and others misusing it-of course is because that image of a premium, expensive drink used for celebrations, associated with glamour and exclusivity, is critical to its marketing. However, why a bottle of champagne is so much more expensive than say a bottle of Prosecco is also because at the highest end of the spectrum, most champagne are really superior wines produced carefully and under tight regulations. In fact, this is one of the most tightly regulated wine productions anywhere in the world.
In the last few years, however, Prosecco, the Italian sparkling wine, and Cava, the Spanish sparkler, have both been making a dent in the consumer psyche. Makers have upped their quality and younger drinkers are now taking to these sparkling wines because they are less complex, have sweeter styles in general, are priced cheaper and thus conducive to mass partying much more than high-end champagne.(Buy exotic ingredients to gift your loved ones. Shop now!)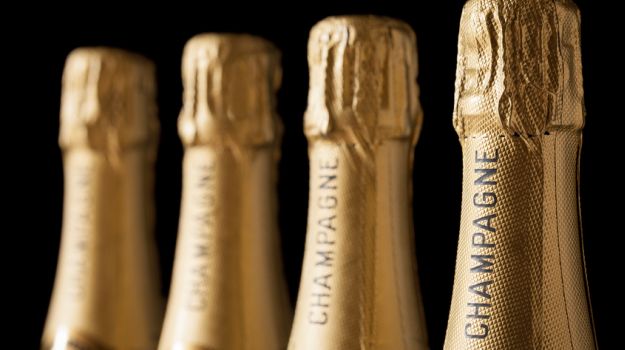 What Should You Buy?
Champagne or Prosecco or another sparkling wine can be quite a conundrum. The answer must depend on both, what the occasion is and what kind of a drinker you are. If price is not a constraint and you like your wines, then a finely produced champagne at the higher end of the spectrum is any day the superior bubbly, at least according to me.
Well produced champagne has a longer finish, more structure (thanks to Pinot Noir, the red wine grape used in its production, for most of the labels), and finer bubbles than the other sparkling wines. While all non-vintage champagne needs to be aged in the bottle, "on the lees", for at least 15 months, it is not exceptional to come across deluxe champagnes that undergo four to five years of ageing before dégorgement; and premium ones that have aged for seven to eight years.
Such long ageing and controlled method of production naturally means a superior wine that connoisseurs can appreciate. In contrast, Prosecco, the sparkling wine from the Veneto region of Italy, has also been upping its quality but its method of production is different and so is the complexity, leading to styles that are easier and more approachable.
The first thing you may notice in a Prosecco is that the bubbles may not be as fine. It may also be sweeter than many of the "brut" champagne styles (Brut styles typically have about 10-12 gram of sugar per litre). A Prosecco would then compare to a demi sec champagne that has more sugar than the brut style.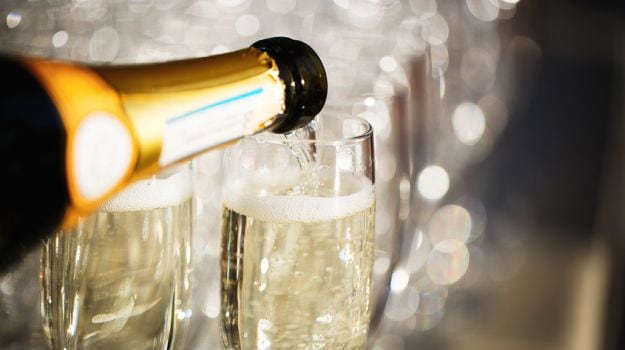 The Production of Sparkling Wines
The method of production of the Italian sparkling is also different from the French traditionale. Instead of the secondary fermentation in a bottle, where carbonation occurs under a high pressure, the fermentation is done in a tank, at a lower pressure. The difference in bubble finesse comes from this. However, some of the well-produced Proseccos are pleasant wines and you can drink them as casual aperitifs, especially if you are looking at a price-sensitive category and comparing these to champagne at the lowest end of the spectrum.
The Spanish Cava is produced by secondary fermentation in a bottle, is less sweet than a Prosecco and generally had as an after dinner drink. It can make for a fairly decent alternative as well, if price is a constraint (and when is it not?). Both Cava and Prosecco are fresher wines, to be enjoyed within three years.
My favourite bubbly? Considering I was fortunate enough to try these in France, it has to be the zero dosage, artisanal champagnes currently quite chic in the world of gastronomy. Some small makers are experimenting with styles of less sweet champagne than the regular brut. Some of these are "natural" champagnes, where in fact no sugar has been added at all. This is not a drink for everyone. Badly made, it can be an acidic disaster. But when it is exquisitely made and given structure-by choosing the grapes carefully and ageing it suitably in wood, for instance-it can be a magnificent, unusual drink. This is a style, however, that is hardly mass. You may just have to make that trip to France to sip on it.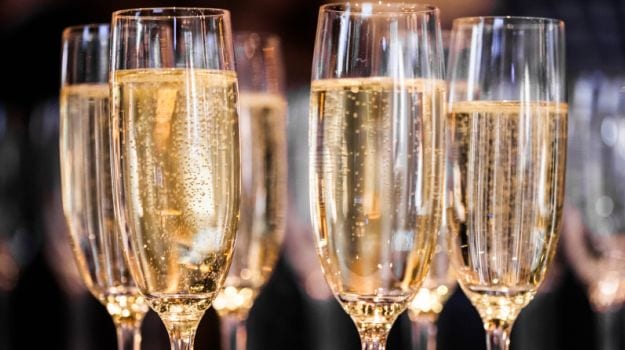 About the Author:
Anoothi Vishal is a columnist and writes on food for The Economic Times and NDTV Food, and runs the blog amoveablefeast.in. She tracks the business of restaurants and cuisine trends and also researches and writes on food history and the cultural links between cuisines. Anoothi's work with community-based cuisines led her to set up The Great Delhi Pop-Up three years ago, under which she promotes heritage, regional and community-based cuisines as well as researched and non-restaurantised food concepts. She has also been instrumental in reviving her own community's Kayastha cuisine, a blend of Indo-Islamic traditions, which she cooks with her family and has taken across India to a diverse audience.
Disclaimer:
The opinions expressed within this article are the personal opinions of the author. NDTV is not responsible for the accuracy, completeness, suitability, or validity of any information on this article. All information is provided on an as-is basis. The information, facts or opinions appearing in the article do not reflect the views of NDTV and NDTV does not assume any responsibility or liability for the same.