We love those fruits that require minimum effort to eat. Peeling and cutting just puts us off. All we want to do it just pop in something in the mouth and chew it. Cherry is one such fruit that is easy to eat and also offers immense nutritional benefits. Its piquant flavour is 'cherry on the top'. It is a wholesome fruit, which spurts out tartness and sweetness at the same time. We all love cherries sitting pretty atop our cakes. Their bright, red colour not only makes a dessert look attractive but also amps up its taste. In fact, cherry is used to make a variety of meals and drinks, not just desserts. Teeming with a load of nutrients, cherry is definitely a great summer fruit that beckons.


Here is a recipe of a phenomenal drink that boosts our immunity and overall health, and also provides the much-needed freshness in this flaming weather. Combining cherry with ginger, we can make cherry and ginger iced tea that can be designated as your go-to drink to veer away from summer-related health issues.


(Also Read: Why Cherries Are Good For You?)
Health Benefits Of Cherry –
Fights Infections
Cherry is famed for its anti-inflammatory and antioxidant properties, which combat free radicals and protect the body from a number of common infections as well as serious ailments.


Boosts Skin Health
Antioxidants present in cherry also play a role in delaying premature ageing and imparts a dewy glow to the skin. Drinking juice of cherries can bring relief from skin problems like acne, vulgaris and eczema. Juiced cherry is abound with vitamin A that is known to flush out toxins from the blood and layers underlining the skin.


Treats Insomnia
Cherries contain a certain chemical called melatonin that regulates the nerves in our brain responsible for putting us to sleep. Eating cherries may imbue calmness in the mind and help us get a good night's sleep.


Aids In Weight Loss
Cherries, teeming with dietary fibre, are an excellent fruit to include in the weight loss diet. Fibre bulks up the food to be digested and eases out the digestion process, thus, preventing accumulation of fat in the body.


Good for Diabetes
Cherries contain a considerable amount of potassium and almost zero sodium content, main requisites of a diabetes diet.


(Also Read: 10 Amazing Summer Beverages To Beat The Heat)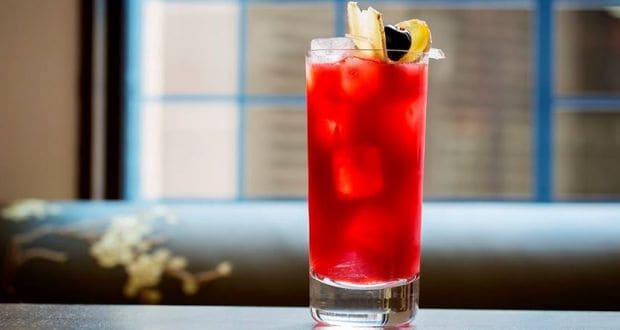 Read the recipe of cherry and ginger juice here and make this your must-have summer drink this season to stay healthy. With the added goodness of ginger, do not miss out on this discernible drink with nutrition galore.


About Neha GroverLove for reading roused her writing instincts. Neha is guilty of having a deep-set fixation with anything caffeinated. When she is not pouring out her nest of thoughts onto the screen, you can see her reading while sipping on coffee.