One of Kozhikode's busiest food and drink stalls typifies 'hole in the wall establishment'. It's easy to find him; just ask any local for the sherbet stall opposite Paragon, one of the city's most emblematic food institutions. No seating, no signage (he doesn't have a name for the establishment) and not even enough glasses to cater to the never-ending lines of customers. His talent for making the perfect sherbet are only matched by his incredible skills to recycle glasses at breakneck speed. Kozhikode's reputation as a juice and
milkshakes
destination is now legendary – the Sharjah shake (certainly not an Arab recipe) with generous quantities of dates and other
dried fruits
is one of the city's most popular
summer fixes
. Almost every part of South India has its own 'go to' drink for the summer. Here's highlighting a few summer drinks you must try.
1. Nannari Sherbet
Many homes in
Kerala
make their own Nannari (Ananthamool in
Ayurveda
and sometimes referred to as Indian Sarsaparilla) sherbet with Nannari roots. The syrup is crafted by boiling the roots with sugar, water and a hint of lime. It's easy to find the syrup in many supermarkets especially during summer. Just stir the syrup with water and a
dash of lime
. The sherbet stall in Kozhikode also serves a version with milk while it's also common to find versions with
sabja
(sweet basil seeds). The Nannari root is loaded with health benefits and anti-inflammatory properties.
(Also read:
10 Best Summer Dessert Recipes
)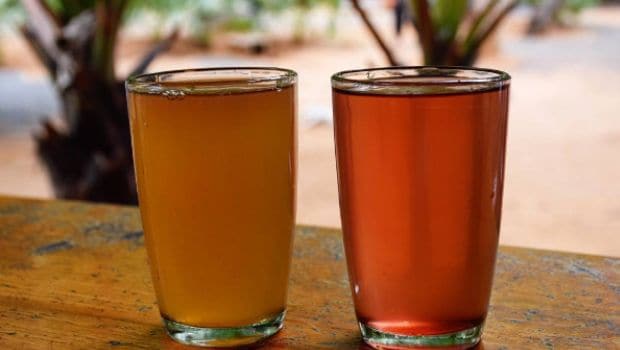 Nannari Sherbet; Photo Credit: instagram/the_foodies_journal
2. Panakam
Only last summer I was pleasantly surprised to discover a leading soft drink brand launch a Panakam variant. In many parts of
South India
this drink is traditionally associated with Sri
Ram Navami
that is usually celebrated in the beginning of summer. As kids, we made sure this summer quencher was available long after Sri Ram Navami. It's very easy to make and very refreshing:
Add 50 gm of jaggery to 1 litre of water and let it dissolve.
Crush 3 cardamoms, ½ teaspoon of dried ginger and the juice of 1 lemon.
Serve cold or at room temperature. Garnish with mint leaves. (optional)
(Also Read :
11 Buzzing Summer Cocktail Recipes
)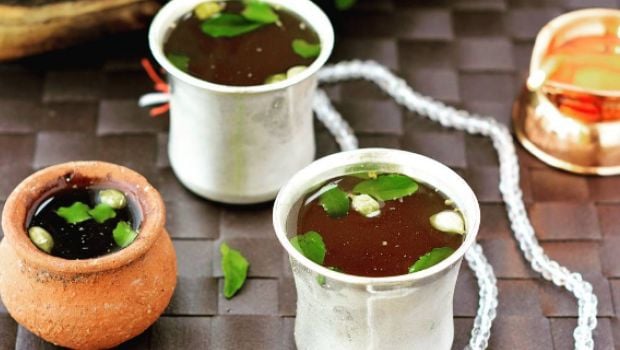 Panakam; Photo Credit: instagram/asmallbitepriya
3. Butter Milk or Sambaram
Every home has its own version of the quintessential summer cooler. In Tamil Nadu –
neer more
(or watery
butter milk
) is also a Sri Rama Navami special. My recipe involves 'tempering' mustard and curry leaves, then adding finely chopped
green chillies
(a very small quantity; don't blend the green chillies) and ginger with a smidgen of asafoetida to a diluted butter milk. It is the perfect way to finish your breakfast on a summer day with all the cooling properties and the probiotic goodness of a glass of butter milk. But I prefer the version that is served in some parts of Kerala. Sambaram (their version of the buttermilk) also includes finely chopped onions in the mix that add a wonderful flavour.(Also read:
10 Local Dishes in Kerala That You Must Try
)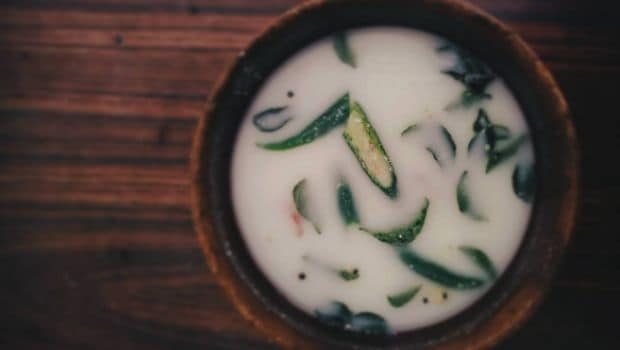 Photo Credit: instagram/1_side_lovr
4. Ragi Ganji and Koozhu
Many years ago, I tried a 'drinkable' version of the traditional Ragi Ganji (porridge) in Chickmagalur in
Karnataka
. It's still quite a common summer drink in the state. It's quite like the
koozhu
(watery porridge) that is served in temples across
Tamil Nadu
. Quite a few stalls spring up in North Chennai during the summer and serve this nutritious and refreshing thick beverage. It's quite a laborious process to make at home:
Blend 1 ½ cups of ragi and millet flour with water and leave overnight.
Cook 1 ½ cups of raw rice with extra water. Add the ragi/millet mixture to the rice once it's cooked. Keep stirring till it becomes a thick paste.
Add water, a few teaspoons of curd, salt to taste and finally chopped onions before you serve at room temperature.
(Also Read :
Oats Porridge: Four Exciting Recipes to Spruce Up Your Breakfast
)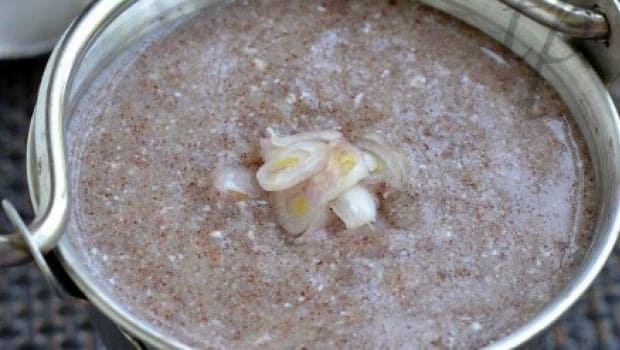 Photo Credit: facebook/sandakanappa
5. Vasantha Neer
Fine dining restaurants like Dakshin and Raintree began serving this refreshing drink a couple of decades ago. I'm not entirely sure if this is a traditional recipe. It doesn't matter though. It's a clever way to add a refreshing twist – just add a little honey and a dash of lime to your regular glass of tender
coconut water.
(Also Read:
Summer Cocktail Recipes
)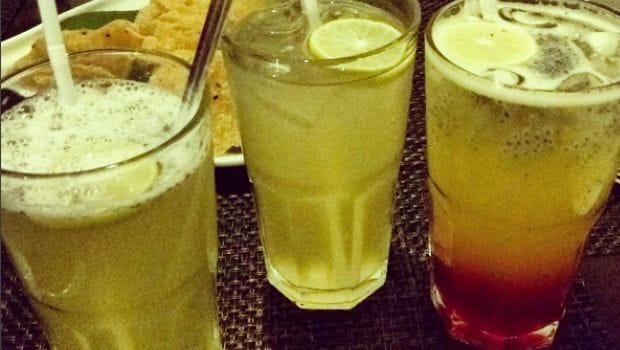 Photo Credit: instagram/adityakakade
6. Jigarthanda

Dessert or drink? Go figure. Madurai's most favourite sweet dish is probably where a
falooda
and thick shake meet halfway. It contains hand-churned ice cream and condensed milk with tree gum. The Nawabs of Arcot were supposed to have brought the dessert to Madurai and now the Jigarthanda has travelled all over Tamil Nadu in newer, improvised avatars. (Also Read :
Ramzan Special: 4 Delicious Falooda Recipes to Beat the Heat
)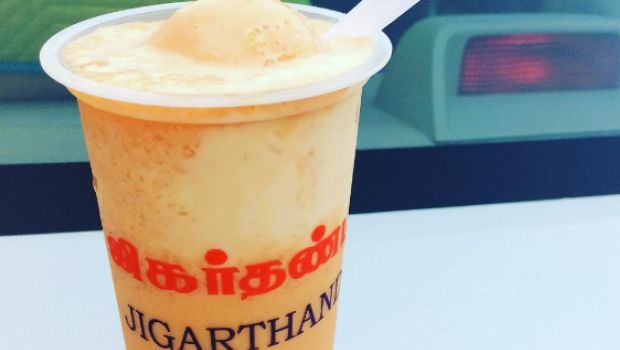 Photo Credit: insagram/mathewpmathew
About the Author:
Ashwin Rajagopalan is a Chennai-based writer who writes on topics related to food, gadgets, trends and travel experiences. He enjoys communicating across cultures and borders in his weekday work avatar as a content and editorial consultant for a global major and one of India's only cross cultural trainers.
Disclaimer:
The opinions expressed within this article are the personal opinions of the author. NDTV is not responsible for the accuracy, completeness, suitability, or validity of any information on this article. All information is provided on an as-is basis. The information, facts or opinions appearing in the article do not reflect the views of NDTV and NDTV does not assume any responsibility or liability for the same.
About Ashwin RajagopalanI am the proverbial slashie - a content architect, writer, speaker and cultural intelligence coach. School lunch boxes are usually the beginning of our culinary discoveries.That curiosity hasn't waned. It's only got stronger as I've explored culinary cultures, street food and fine dining restaurants across the world. I've discovered cultures and destinations through culinary motifs. I am equally passionate about writing on consumer tech and travel.