It's no surprise that we in India are head over heels in love with
dahi
. Not only is it good for health, but is also cooling, an excellent probiotic that helps with digestion and provides calcium. It is also rooted in the Hindu religion, in which Lord Krishna loved all dairy,
dahi
, cream and milk. Naturally, not only are curds served at mealtimes, they are also whipped into various cooling drinks, with each state and community having its own blends and flavours. Everybody knows about
chaas
and
lassi
, (which are salty-savoury and sugar-sweet
dahi
drinks respectively) but no matter how you make it,
dahi
drinks are guaranteed to be creamy and refreshing.
Lassi
can be consumed plain or with fruits mixed into them (even plain salted sometimes).
Mango lassi
is the most popular, of course. All you need is a sweet mango like an alphonso (or at the worst, substitute with a tin of mango pulp) and you're golden. Otherwise, you can even toss in bananas, strawberries, chikoo and figs. Thick, fleshy fruits seem to go best, so no kiwis or
mosambis
or anything citrusy.
Chaas
, on the other hand, subsumes a variety of spices-anything from
hing
(asafoetida) to mint or mustard.
Dahi
can come together perfectly with any flavour, be it sweet and savoury.Below, I have given recipes for several
dahi
-based drinks from around the country. Each one has its own unique twist. For instance, Bengal's
gondhoraj ghol
is sluiced with the tongue-puckering
gondhoraj
lemon that is native to that state. On the other hand,
piyush
, a drink beloved of Maharashtrians, is a vivid symphony of
shrikhand
and buttermilk. The one thing that unites them all is that it takes not more than five minutes to make them! Here's a list of 5
dahi
-based drinks, that you can easily prepare at home. Read on to know more about them.
Indians are head over heels in love with dahi
Masala Chaas (Taak)
Chaas
is usually thinner than
lassi
, so keep that in mind when making this. All you need for this healthy cooling drink is curd, water and some spices! Nothing could be simpler.
Ingredients:
Dahi
-400g
Coriander seed powder -1 tsp
Cumin seed powder -1 tsp
Asafoetida -1 tsp
Black salt -1 tsp
Water
Mint leaves a sprig, to garnish
Method:
You can throw everything into your blender and have it ready in one minute, or you can whip it all together by hand. If your
dahi
is very thick and creamy, then add a little water, and stir till all the lumps have smoothed. Mix until its consistency resembles that of a
raita
, then pour in a glass of water and whip. Garnish with the mint leaves.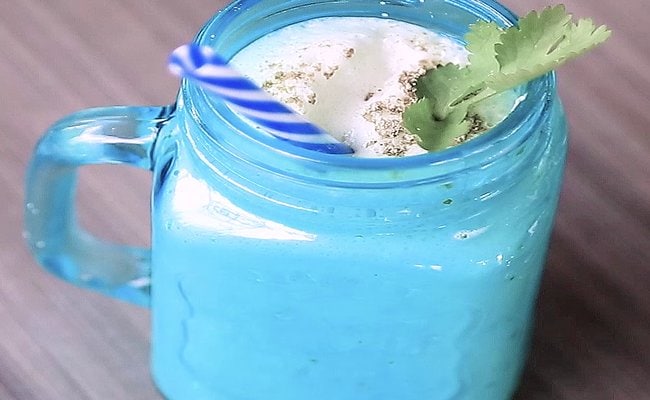 All you need is healthy cooling drink for this summer
Ingredients:
Dahi
-3 cups
Sugar -1 1/2 tbsp
Rose water -2 tbsp
Water -1 cup
Method:
Throw everything into a blender and whip, until it is all mixed perfectly. Serve, if you like, with rose petals floating on top.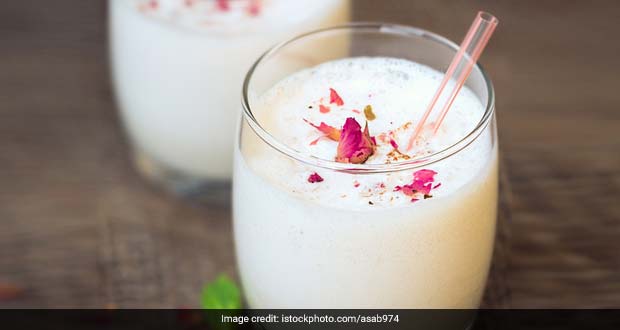 Rose lassi has its own unique twist
Neer Mor
This is a savoury,
dahi
-based drink; versions of it are spread across Tamil Nadu, Karnataka, Andhra Pradesh, even Kerala. Often, it is made as an offering for
Ram Navami
, but even otherwise, it is a brilliant digestive aid, thanks to the addition of ginger. This drink is extremely cooling for hot summers.
Ingredients:
Dahi
-1/2 cup
Water -1 1/2 cups
Mustard seeds -1/2 tsp
Green chilli -1/2, chopped
Ginger juice -1/2 tsp
Asafoetida, to taste
Curry leaves - 3-4
Oil to fry
Salt, to taste
Method:
First, beat the
dahi
well, sprinkling salt into it as you go. Add the water, and blend well in the mixer. Heat a little oil in a small
dekchi
or skillet, and then add the mustard seeds. Once they start sputtering, add the asafoetida, ginger, chillies and curry leaves. Whisk into the
dahi
and serve.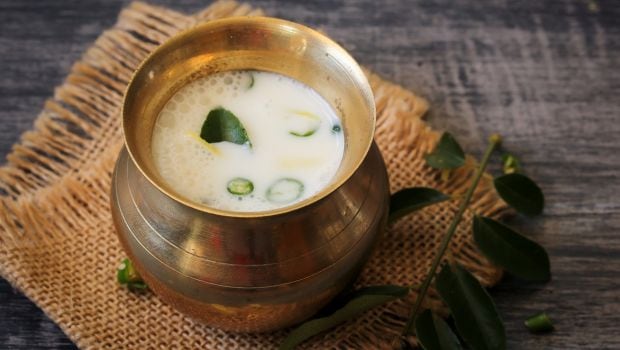 Neer Mor is extremely cooling for hot summers.
Gondhoraj GholGondhoraj ghol
is a beautiful Bengali twist on a regular sweet
lassi
; the dahi is spiked with the Bengali
gondhoraj
lime that gives a further refreshing hit, which is perfect for the summer. The
gondhoraj
lime is not at all like our lime-it's far bigger and milder, with a flavour almost akin to the Thai kaffir lime.
Ingredients:
Dahi
-500g
Sugar -2 tbsp
Salt a pinch
Gondhoraj lebu
- 1
Lime juice -1 tbsp
Water - 500ml, very cold
Method:
Add the
dahi
, salt and sugar into your mixer. Then grate the peel of the entire
gondhoraj lebu
into the mix, making sure to leave out the pith (the pith brings bitterness). Pour in the lime juice and water as well.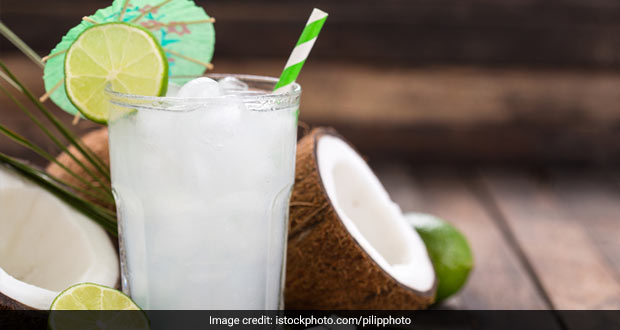 Gondhoraj ghol is a beautiful Bengali twist on a regular sweet lassi
Piyush
This decadent Maharashtrian drink is made from
shrikhand
and buttermilk or
dahi
.
Piyush
translates literally to nectar or ambrosia, and it is a very apt name, especially if you add mango pulp! It's an excellent drink when you're fasting, or even just to perk up on a hot day. In the recipe below, simply substitute mango-flavoured
shrikhand
for regular
shrikhand
if you want the even more heavenly-tasting mango
piyush
.
Ingredients:
Shrikhand
- 1 1/2 cups
Dahi
- 2 cups
Sugar - 2 tbsp
Nutmeg powder - 1 tsp
Saffron /
kesar
- a few strands
Method:
Add
dahi
and the sugar in a mixer. Blend until fully mixed, then spoon in the
shrikhand
, nutmeg and saffron. Blend again, then pour into a glass and allow it to chill for at least two hours in the fridge, before serving.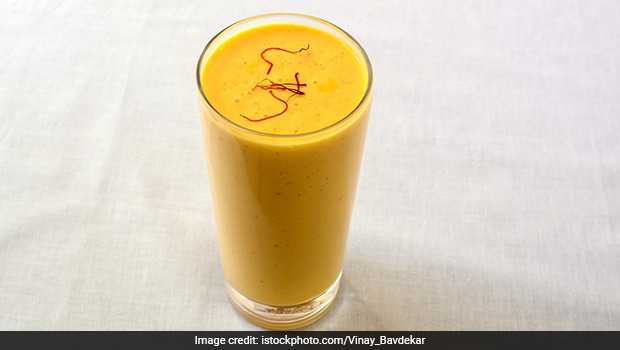 Piyush is an excellent drink when you're fasting, or even just to perk up on a hot day.
Now that we've shared with you a refreshing list of curd-based drinks, beat the heat by preparing these in the comforts of your kitchen.
About the Author:Meher Mirza is an independent writer and editor, with a focus on food and travel. Formerly with BBC Good Food India, she loves anime, animals and artsy things but also comics, technology and death metal.Disclaimer:The opinions expressed within this article are the personal opinions of the author. NDTV is not responsible for the accuracy, completeness, suitability, or validity of any information on this article. All information is provided on an as-is basis. The information, facts or opinions appearing in the article do not reflect the views of NDTV and NDTV does not assume any responsibility or liability for the same.