When you set out for a Bengali meal, you know it right from the start that it will be an indulgent affair. Bengalis' love for food is no hidden secret. It's almost as though their day revolves around talks of food. With so many flavourful dishes, each meticulously prepared with a range of aromatic spices, who can blame anyone for having a little more than their fill? Although there is no dearth of Bengali eateries in New Delhi, Banga Bhawan's restaurant - Bijoli Grill - is a preferred choice when the intention to feast lures in the mind. On weekends, you will find the restaurant packed with food lovers who come to relish popular Bengali dishes like Luchi-Mangsho, Daab Chingri and Misti Doi, among others.
Bijoli Grill is considered to be among Kolkata's famous restaurants. It has been around since the Independence Era, starting shop behind Bijoli Cinema in Bhowanipore. Ran by a humble man called Debu Barick, it was his delightful food and piping hot chai that had made it a popular 'adda' for students to discuss their ambitions, frustrations, dreams and hopes at that time. Over the course of time it has grown in popularity and scale, having served famous politicians, cricketers, businessmen and celebrities.
The restaurant in Delhi tries to highlight the fame, dedicating a wall to memorabilia. It is a large enough space, which is broadly segregated into two sections - one with tasteful décor and comfortable seating, and the other quite bare in appeal. We chose the section with the better ambience and settled ourselves in a corner table to begin the feast.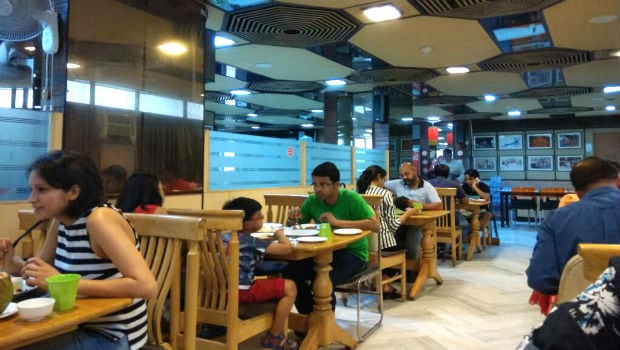 The menu included the usual suspects, as well as some Chinese and North Indian dishes, which we paid no heed to. For starters, we picked Chicken Kabiraji, Fish Roll and Mutton Cutlet - the highlights of Bengali snacks. The deep-fried Kabiraji in egg coating was as sinful as it was meant to be, and dipping it in kasundi and tomato ketchup made it even better. The Mutton Cutlet was incredibly crisp and flavourful, living up to the Bengali expertise of making it right; and the Fish Roll included thin fillet of Bhetki, which was stuffed with crumbled fish, rolled in bread crumbs and then deep-fried. It was exactly how you want snacks to be - crunchy and packed with flavours.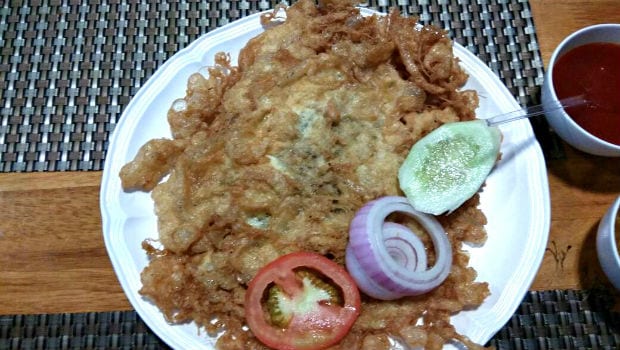 Moving on to main course, there's plenty to choose from - Cholar Dal, Aloo Posto, Macher Matha Diye Moong Dal (dal with fish head), Fish Kalia, Pabda Jhol, Bhetki Paturi, Sarso Elish, Mutton Korma, Mutton Kosha, Prawn Malai Curry, Daab Chingri, Luchi and Pulao to name a few. However, the options for vegetarians are very limited, which comes as a disappointment because there are many Bengali vegetarian dishes that are as impressive as the meat counterparts. If you visit during weekends, you can call for Kolkata Biryani as well as Chicken Chaap, which is a slow-cooked dish with rich flavours, definitely worth a try.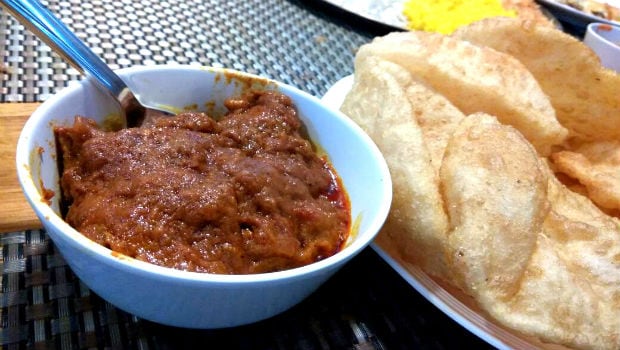 We picked the Special Bengali Thali instead, which is a great way to savour a traditional meal with a little of everything. It was a feast in itself, and included plain rice, pulao, dal, Aloo Bhaja, Bhetki Paturi, Kosha Mangsho, papad, chutney and Misti Doi. The Bhetki Paturi needs a special mention for being incredibly moist, and with the right amount of pungency - a delicate balance that's hard to master.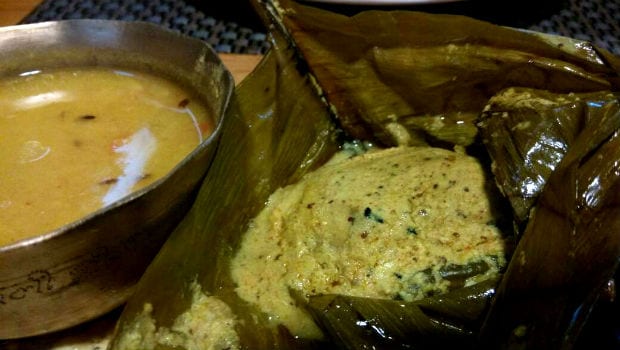 Next came the Daab Chingri, which like Thai curries is an immensely satisfying coconut-based curry, having a sweet and spicy play of flavours, and proving to be the best way to end a meal. But for us it didn't stop there and we went on to order the Kolkata Chicken Biryani, which was a huge contract to the heady spices that had accompanied the previous dishes. A refreshing change no doubt! We finally ended the lunch with Misti Doi, without which, any Bengali meal is incomplete. However, we wish there were more dessert options, considering Bengalis are known for their sweet tooth. On the day we visited, there were no rosogollas (rasgullas) even!Where: 3, Hailey Road, Banga Bhawan, Barakhamba Road, New Delhi
Timing; 1 PM to 4 PM, 6 PM to 10 PM
Meal for Two: INR 1,500