If you want to truly fluster a Bengali, ask him or her about their favourite sweet? You might eventually be awarded with a response, but not before some serious frowns take over those eyebrows. It's not an easy question to deal with. How can you pick one over another? But ask a Bengali to pick at least 10, and you'd get a happy grin. Leaving the quintessential Rasgulla, Sandesh and Mishti Doi aside, here's my list of favourite 10:

1. Lobong Lotika

Shaped to resemble a tiny envelope, which is then sealed with a single clove, the Lobongo Lotika is usually savoured during special occasions, but who's looking anyway? Made with refined flour pastry, stuffed with a mix of khoya, grated coconut, nuts, raisins, and cardamom, which is then folded like an envelope, held together with a stick of clove, it is then fried in ghee, and soaked in thick sugar syrup for a little while to make it extra, how shall we put it, sinful?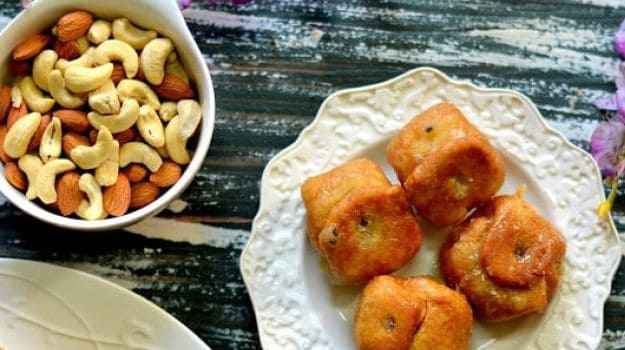 Credit: www.spoonforkandfood.com

2. Kheer Kadam

I am a Kheer Kadam monster. I will eat my share, and yours too. Named after the Kadamba (a ball-shaped flower with tiny white petals that point in all directions), this sweetmeat is made by encasing a dry Rasgulla (smaller than the usual one), coated first with kheer, which is then dusted with dried kheer. The idea is to bite into the shell, and then let the Rasgulla take over. Ideally pop the whole thing into your mouth and relish it.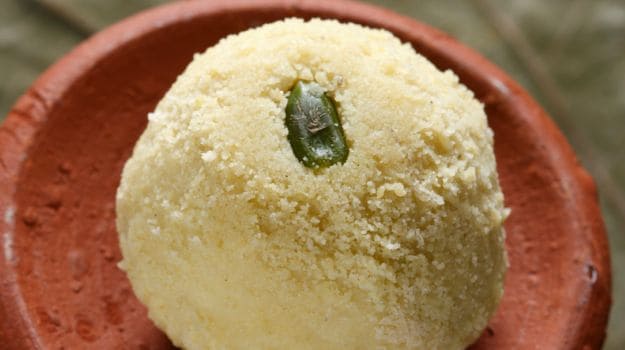 3. Patishapta

This stuffed pancake roll is preserved for Makar Sankranti, and is always made at home. Stuffed with a coconut and jaggery mix, it's typically had warm because the filling doesn't quite do the trick otherwise. The pancake batter is made with maida (all purpose flour), semolina, and rice flour, and is mixed with milk. And it has to be really thin too. In many homes, the filling is made with sugar instead of jaggery, which isn't my favourite kind. Some even drizzle a bit of sweet thickened milk on top of the roll before serving.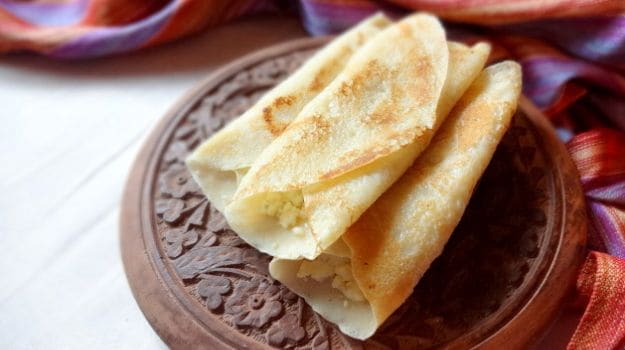 Photo credit: www.tastediary.wordpress.com

4. Chhanar Jilipi

Fat, soft, and exceedingly decadent – the Chhanar Jilipi is made with chhana (cottage cheese), khoya, and maida. It's deep fried, and then soaked in sugar syrup (flavoured with cardamom). What you get apart from a mouthful of flavour are calories for free.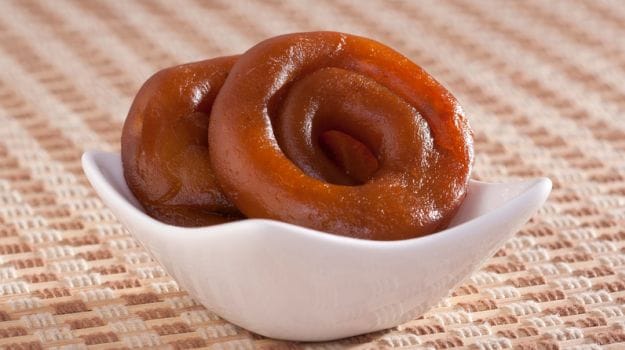 5. Shor Bhaja

Originally from Krishna Nagar in Nadia district of West Bengal, the Shor Bhaja (directly translated from fried milk cream) is probably one of the toughest sweets to make. And it's not because of the recipe, but the labour that goes into it. Typically it should involve nothing but layers of milk cream, deep fried and soaked in sugar syrup. But there are certain variations that include the adding of cardamom and rose water for flavour and essence.

6. Pantua

This is NOT a Gulab Jamun, as most people might claim. Made with chhana, maida, semolina, ghee, and sugar, it is deep fried and soaked in sugar syrup. A perfect golden brown Pantua will be slightly spongy (not as much as the Rasgulla), with some of the juice oozing out as you bite into it. This one can be served hot, or even cold.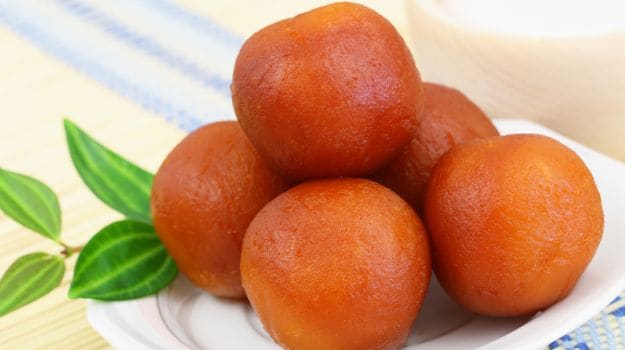 7. Joynogorer Moa

My heart broke the day when I discovered that even the Joynoger Moa has cheap imitations, and what I would probably eat at home came from a local shop and not Joynogor, which lies in the district of 24 Parganas in West Bengal. Made with date palm jaggery (nolen gur that's suddenly become a star ingredient in many restaurants across India), puffed rice from a special fragrant rice called Kanakchur, pure ghee, cardamom, and poppy seeds, it's particularly available in winter because both the puffed rice and the jaggery belong to that season. It is shaped to form round balls, and usually topped with a raisin or two. The authentic moa is never hard or dry, and ideally shouldn't even crumble on bite, even though it looks like it would. This is where the jaggery comes handy, delicately holding the puffed rice in place.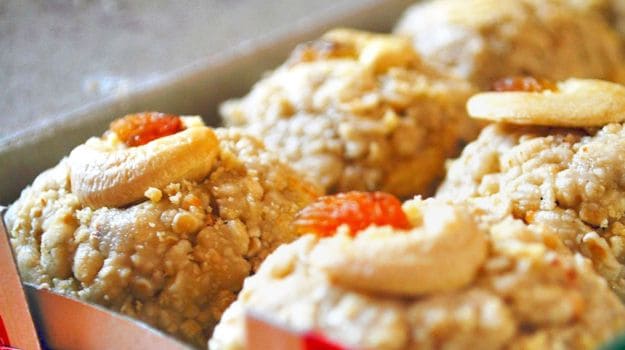 Photo credit: www.bengalicuisine.net

8. Ladikeni

Funny name for a sweetmeat, isn't it? The Ledikeni is rumoured to have been named after Lady Canning, wife of Viceroy Lord Canning, who was visiting Calcutta in the 19th century. She was presented with this sweet, which was apparently created by Bhim Chandra Nag, a sweet maker. She loved it so much that it was added to the repertoire of Bengali sweets and named 'Lady Kenny' after her. Of course it began to be called Ledikeni by the Bengalis soon after, and the name continues to hold. Made with chhana, semolina, ghee, granulated sugar and raisins, it's shaped into oblongs, and deep fried in ghee. It is then soaked in sugar syrup flavoured with cardamom and saffron strands.

9. Sita Bhog

The Sita Bhog again is not an easy one to make. Alternately called 'sweetened rice', legend has it that it was a favourite of Lord Rama's wife, Sita.

According to history, the Sita Bhog and mihidana was served to Lord Curzon in 1904 when he visited Burdwan to award the then king Vijaychandra the title of 'Maharaja'. The local sweet maker, Bhairav Chandra Nag, had put together this delicious combination, and served it for the occasion. The Sita Bhog, made by breaking dough made with chhana and powdered rice, and then fried in ghee and soaked in sugar syrup. The end product looks like grains of basmati rice. While the Sita Bhog comes with miniature versions of the Gulab Jamun in it, I think it's a much later addition. It's also traditionally white, but is found in a yellow avatar too these days. The mihidana, its faithful companion, is made by mixing rice powder (usually Gobindo Bhog, or even Kamini Bhog) with gram flour, and saffron. The mix is then fried in hot ghee through a large ladle with holes. Those tiny fried grains are then strained and soaked in sugar syrup.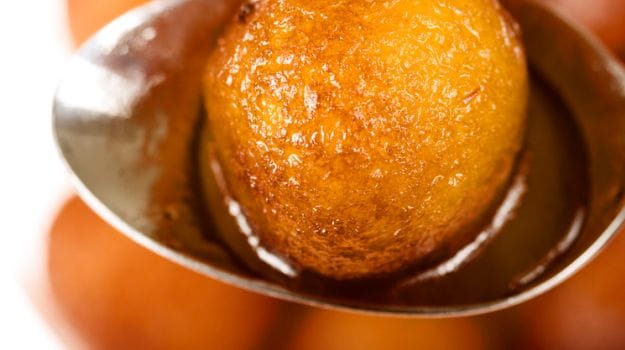 10. Langcha

To be true to this sweet, you have to call it Shaktigarh-er Langcha, because it's credited to have originated from this town in Burdwan district of West Bengal. This elongated deep-fried sweet made with chhana, khoya and flour, with bits of cardamom in it, and like most fried sweets, soaked in sugar syrup, the Langcha is now made all over Calcutta. But the signature recipe of Shaktigarh remains. Incidentally, it's quite similar in taste to the Pantua, which is of course shaped like a ball of sponge.

Disclaimer:


The opinions expressed within this article are the personal opinions of the author. NDTV is not responsible for the accuracy, completeness, suitability, or validity of any information on this article. All information is provided on an as-is basis. The information, facts or opinions appearing in the article do not reflect the views of NDTV and NDTV does not assume any responsibility or liability for the same.