Ashwin Rajagopalan | Updated: March 13, 2018 11:24 IST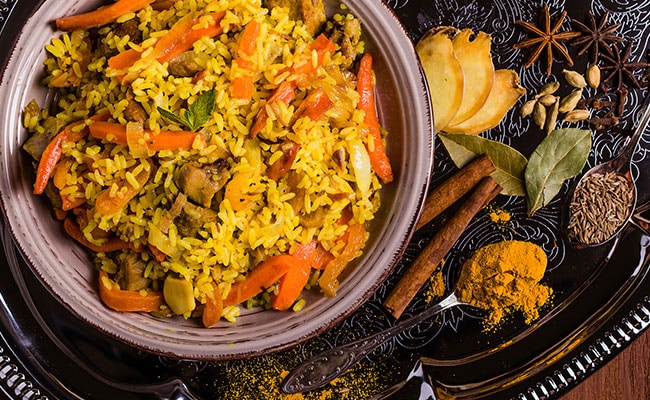 Ambur biryani is high on my list. Quite a few of my school buddies have an Ambur connection and my fascination with this biryani version dates back to school. Ambur is halfway between Chennai and Bengaluru, while the best Ambur biryani is usually only available at weddings in and around Ambur, there are quite a few restaurants in Chennai that do a good imitation.

Ambur is not the only biryani town in Tamil Nadu, there's Dindigul in the South. Chennai has a multitude of biryani options you can choose from. And it's not all just biryanis from Tamil Nadu that rule the roost in Chennai. We pick eight places where you should try biryani in Chennai. This list is certainly not exhaustive:

Ya Mohideen

Arguably the best biryani in Chennai. Part of the appeal is that the original eatery (or what locals call the 'Old shop') is tough to find. It's probably best to get a takeaway; they also do large buckets - perfect for those house parties or office; you will need your genie though. Queues can be long, parking often tough to find but it's worth all that effort. The mutton is succulent and the biryani's flavours won't leave your hand in a hurry.
Church Road, Pallavaram.


Buhari'sOne of Chennai's iconic restaurants that was one of the first to kick-start 'New Year' celebrations more than five decades ago. The restaurant is also credited with inventing Chicken 65. The restaurant's extended hours have always made it a favorite with late night revellers. It's always been home to great biryani too. Long grain rice, great flavors and a standard that hasn't slipped at the original Buharis, although it has now multiplied into a large chain.

Mount Road

Akbar Mess

Akbar Mess

The Periamet-Vepery area boasts of some of Chennai's most popular wedding caterers - yes, it's almost an unwritten rule, biryani tastes better at weddings. There's Yakub that has a cult following and there's Akbar Mess, a hole-in-a-wall establishment that can test Google Maps and tucked away in one of Vepery's narrow streets. The biryani is served on a banana leaf and there's a token system to navigate the lines.

Samy Mudali Street, Vepery


Zaitoon

Zaitoon may not be in the same league as some of the 'biryani only' eateries but deserves a look in for its ambience, service and an exhaustive menu. There's everything from Shawarmas to North Indian dishes in the mix. Their biryani is one of the most popular dishes on the menu, it's not spicy, yet quite flavoursome.

I Main Road, Anna nagar (East)



Thalapakatti Biryani

One of the flagbearers for the Dindigul-style biryani. The restaurant began in Dindigul and took its name from the founder's penchant for wearing a turban (thalapakatti). What started as a tiny outlet in Dindigul almost sixty years ago has now become a large chain. Dindigul's biryani gets its unique flavours from the local lamb, small grain (seeraga samba) rice and the water sources near the town. The Chennai version comes somewhat close.

1th Avenue, Ashok Nagar


Paradise Biryani

Okay, we'll admit, the Paradise biryani in Chennai is not in the same league as the iconic restaurant in Hyderabad. And yet, there are a few places in Chennai that serve a better version of the Hyderabad style biryani than Paradise does. There's a lot on offer aside from Hyderabadi biryani and the restaurant's large footprint and service standards make it a viable family dining or team lunch option.

Kandanchavadi, OMR



Bayleaf

Chennai's 'go to' Bengali restaurant for almost two decades, this restaurant is actually positioned as hub for 'Kolkata style food'. Their Kathi rolls are a big draw and so is their biryani which is a stark contrast from some of the city's spicier versions. The flavours are subtle, there's a generous dash of saffron that complements the long grain rice biryani.

6th Street, Gopalapuram



Ente Keralam

Probably the best place in Chennai to savour a Thalassery style biryani from Northern Kerala. This unique recipe uses aged, small grain, khaima rice. The cooking style is unique - the rice (is light fried) and the meat are cooked separately and then assembled together to cook in dum style (reminiscent of the more spicy Ambur biryani).

Poes Garden




Comfort food; we all have our 'go to' dishes on that list. The