If there's one reason I'd go back to Las Vegas it's to indulge in one of their many value for money buffets that often blur the lines between breakfast and lunch. An exhaustive spread and wait staff that allow you to linger without rushing you out of the restaurant. I must confess, I lean more towards a la carte dining options but when I'm on a holiday or it's a Sunday afternoon when I'd rather not burden myself with any decisions, a buffet makes imminent sense. Like most other Indian cities, luxury hotels have traditionally been the 'go to' option for a weekend buffet in Chennai; but that's no longer the case. From affordable specialty dining options in standalone restaurants to expansive Vegas-style buffets, there's a lot on offer in Chennai. Many of these restaurants work equally well for a snappy working lunch or a team outing on a weekday.


1. Spectra, The Leela Palace


Most all-day diners double up as multi-cuisine restaurants where specialty cuisines are not always given their due. Spectra is a shining exception. Each of their seven counters are almost mini-specialty restaurants in their own right (especially their Thai and Japanese cuisine) and the desserts (my litmus test for buffets!) are quite exceptional too.
Add: MRC Nagar, Chennai -28. Cost: Rs 1850 (Mon-Fri) / Rs 2100 (Saturdays with unlimited Indian beer) / Rs 3250 (Alcoholic) and Rs 2450 non-alcoholic.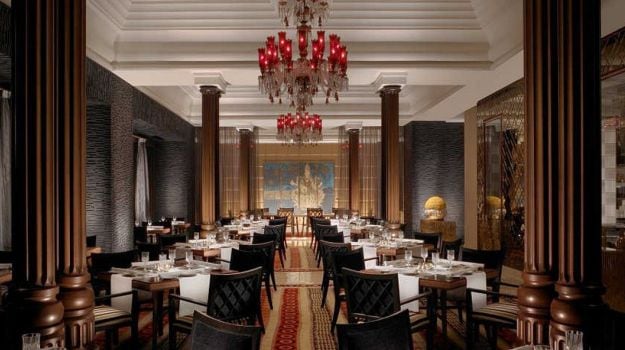 Image credit: www.bytplus.com



2. Spice Haat, Hyatt Regency


To call the Spice Haat Sunday brunch one of the most family-friendly buffets would not be an exaggeration. They often manage to throw up a surprise for the kids - from activities to kid-friendly menus. The restaurant makes an equally compelling case during the weekdays with an emphasis on breaking away from buffet clichés and a focus on quality rather than just a long list of dishes.


Add: 365 Anna Salai, Teynampet, Chennai - 18. Cost: Rs 1250 (Mon-Sat) and Rs 1840 (non-alcoholic)/ Rs 2150 (with alcohol) for Sunday brunch.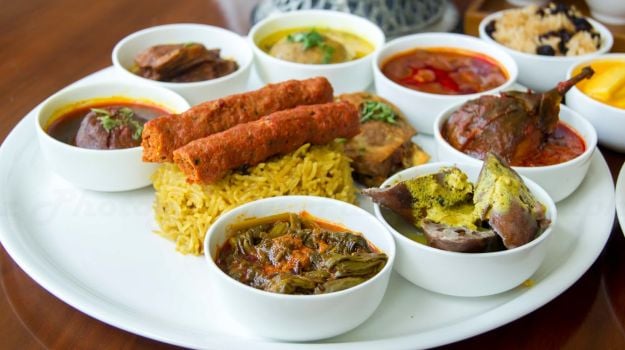 Image credit: www.foodinchennai.com



3. Annalakshmi Restaurant


It is more than just a culinary experience. The restaurant's team also include successful professionals (like accountants and engineers) who volunteer in their quest to make a contribution to society and the restaurant's charitable trust. The restaurant's global footprint includes Singapore and Australia with a reputation for authentic South Indian vegetarian cuisine. While their thalis are popular, their buffets are great value for money too.


Add: Rukmani Lakshmipathy Road (Marshalls Road), Egmore, Chennai - 8. Cost: Rs 420 (Weekdays)/ Rs 470 (Weekends).



4. Sera, the Tapas Bar


Chennai's first self-proclaimed gastro-bar has been unaffected by at least two name changes during the past few years. Sera's weekday lunch combos make it one of Chennai's most popular business lunch venues but it's the elaborate weekend buffets that are its biggest draw. With a choice of 23 Spanish-influenced starters that are served at your table (with a couple of pints or cocktails thrown in) plus buffet counters that include mains and desserts, it's easy to stuff yourself silly here.


Add: 71, Cathedral Road, Chennai - 86. Cost: Rs 1095 (Weekends only).



5. 601, The Park Chennai


In the early 2000s, 601 (that takes its name from the hotel's postal address) had set the standards for pizzas and pastas in Chennai. More than a decade later, the all-day diner's pastas on site and wood-fired pizzas continue to be a magnet for its lunch buffets aside from a wide selection of Indian and International cuisine.


Add: 601, Anna Salai, Teynampet, Chennai - 6. Cost: Rs 1452 (Mon-Sat) and Rs 2442 (non-alcoholic)/ Rs 2772 (with alcohol) for Sunday brunch (Rates include taxes).



6. Chap Chay, Raintree Hotel


Chinese cuisine doesn't lend itself to buffets and yet many Chinese restaurants persist with buffets where the gravies thicken by the minute and the noodles fall absolutely flat. Chap Chay offers a clever workaround. There's a wide array of vegetables and meats that you can pick from, select your favourite sauce and watch the chef toss it in a flaming wok right into your bowl with noodles or rice. The weekday lunch option allows you multiple trips to the buffet and an option to add starters, soup and dessert to this package.


Add: St Mary's Road, Alwarpet, Chennai - 18. Cost: Chap Chay bowl: Rs 1264 / Chap Chay bowl plus set menu: Rs 1517 (Mon-Sat; rates include taxes)



7. Sigree


There are multiple restaurants in Chennai (just like most other Indian metros) that offer that unbeatable combination of grills at your table plus an 'eat all you can' buffet. Sigree is a good option if you have a preference for Northern Indian cuisine - their choice of kebabs and starters is consistent while the quality of dals and gravies on their buffet is usually above par.


Add: Sardar Patel Road, Adyar, Chennai - 20. Cost: Rs 585 (Vegetarian) / 635 (Non-vegetarian) on weekdays and Rs 635 (Vegetarian) / Rs 685 (Non vegetarian). Rates include taxes.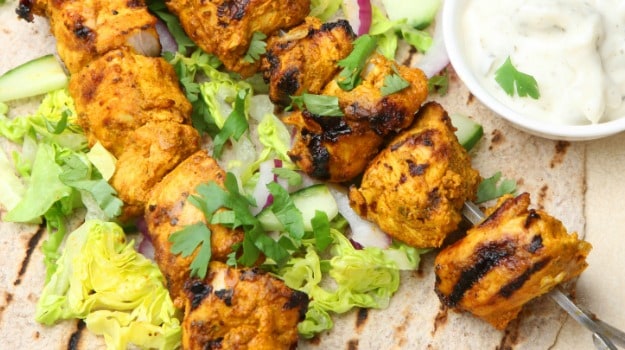 8. Patappa's Thaligai


You either had to wait to be invited for a wedding or for the Chennai music season to sample quintessential vegetarian wedding cuisine from Tamil Nadu. Patappa is among the first wedding caterers to set up a restaurant that only offers buffets. The lunch buffet features an assortment of 'pre-mixed' rice options like the delicious Bisi Bele Bath that is served with an equally yummy roasted tomato pachadi (raita).


Add: 60, Luz Church Road, Mylapore, Chennai - 4. Cost: Rs 162 (Including taxes).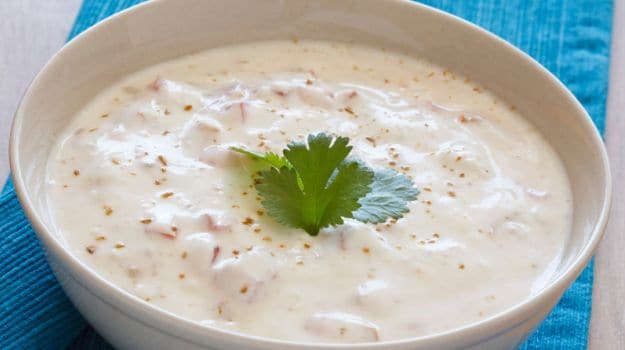 9. Madras Pavilion, ITC Grand Chola


True to its name, ITC Grand Chola's buffet restaurant serves top class South Indian cuisine. That's not the only reason for the restaurant's appeal - the spread is extensive, the service is switched on and there are quite a few live counters and healthy options. The Seafood selection is particularly good on the special Sunday version.


Add: 63, Mount Road, Guindy, Chennai: 32. Cost: Rs 2163* (Mon-Sat) / 2645 (Sundays). Rates include taxes.



10. Anise, Taj Coromandel


Named after the spice that is an integral element in Chettinad cuisine, this contemporary diner offers the perfect blend of Oriental, Italian and Mediterranean favourites. The setting is elegant; plenty of natural light and views of the hotel's shimmering pool - perfect setting for a relaxed weekend lunch. There's a noticeable slant towards fresh seafood while the biryanis on the buffet have acquired a cult following of their own.


Add: 37, Nungambakkam High Road, Chennai: 34. Cost: Rs 1400 (Weekdays) / Rs 1475 (Weekends).



About the Author:


Ashwin Rajagopalan is a cross cultural training expert and lifestyle writer. When he's not writing about food, he thinks about gadgets, trends and travel experiences. He enjoys communicating across cultures and borders in his weekday work avatar as a content and editorial consultant for a global major and one of India's only cross cultural trainers.

Disclaimer:

The opinions expressed within this article are the personal opinions of the author. NDTV is not responsible for the accuracy, completeness, suitability, or validity of any information on this article. All information is provided on an as-is basis. The information, facts or opinions appearing in the article do not reflect the views of NDTV and NDTV does not assume any responsibility or liability for the same.
About Ashwin RajagopalanI am the proverbial slashie - a content architect, writer, speaker and cultural intelligence coach. School lunch boxes are usually the beginning of our culinary discoveries.That curiosity hasn't waned. It's only got stronger as I've explored culinary cultures, street food and fine dining restaurants across the world. I've discovered cultures and destinations through culinary motifs. I am equally passionate about writing on consumer tech and travel.