Living in a hostel means limited options of good food. The canteen or mess food is usually not liked by many. If you plan to go out and treat yourself with a nice scrumptious meal, then your limited pocket money might just end up giving you a reality check. It can be so frustrating! Instant noodles used to be a huge hit as a hostel snack, but who knows the companies making these noodles might come at fault 'again' and recall all the packets as they contained lead and mono sodium glutamate beyond 'acceptable levels.' So, for those who are tired of eating hostel food, we bring a list of easy-to-make snacks.
Crispy Spicy Chips BhelIngredients:
1 packet chips, chopped onions and tomatoes, grated carrots, chaat masala, mint or imli sauce, chopped green chillies (optional), and namkeen sev (optional).
How to make:
Take a bowl and mix all the chopped veggies. Add chaat masala and mint sauce. If you want your salad to have a creamy texture, you can add a tablespoon of fresh curd/yoghurt or one teaspoon of mayonnaise. Mix the ingredients well. Now the showstopper, add in some crispy chips from the packet. If you like your bhel to be a little spicy, then add some chopped green chilies. Serve your bhel with namkeen sev (optional). Remember to add the chips and namkeen sev at the end to avoid sogginess.
Cold Pasta SaladIngredients:
Boiled penne or fusili or macaroni (you can use electric kettle to boil your pasta), fresh curd/yogurt, chopped onions, tomatoes, green capsicum, crushed garlic, half teaspoon salt and pepper and roasted peanuts.
How to make:
Take a large bowl, pour fresh curd in it and add salt, pepper, crushed garlic and roasted peanuts. Add all the chopped veggies and mix well. Add the boiled pasta and mix it again. You may add oregano and chilli flakes as well. Look out for those spare packets of oregano/chilli you got flakes from your last pizza order. Pair it with a glass of cold drink!
Curd SandwichIngredients:
Bread, yogurt/hung curd, chopped onion and tomatoes, black pepper, and grated carrot.
How to make:
Take a bowl and add all the chopped veggies. Add pepper as per your taste with 2 tablespoons of hung curd or yoghurt. Now, spread the mixture on bread slices (you can also use garlic bread) and toast the bread with butter. It can be enjoyed as is or grilled.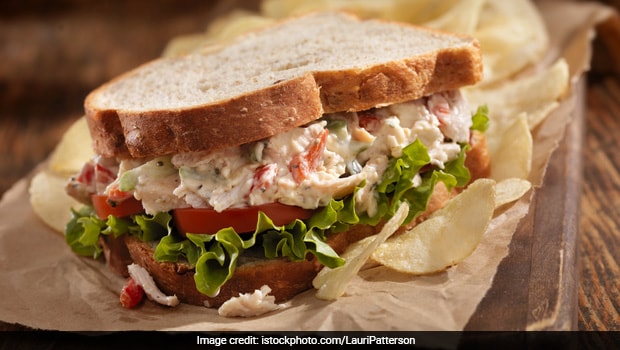 Kathi Roll With Leftover RotiIngredients:
Your leftover roti(s) (or you may "borrow" some from the mess), sliced onions and tomatoes, sprouts and lettuce (we know this is little too fancy), lemons, mayonnaise, salt, mint sauce and chilies.
How to make:
Step 1 - Take some sliced tomatoes and onions and mix them well with lettuce leaves in a bowl. Now add half a tablespoon of mayonnaise, one teaspoon of lemon juice and salt as per your taste. Mix the ingredients nicely.Step 2 - Now to make a wrap, spread some mint sauce over the roti and spread a good amount of the mixture over it. You may add some chopped green chilies as per your taste and roll the roti tight. Your kathi roll is ready to be savoured.
You can also practice these recipes when you are too lazy to cook lunch or supper. So, the next time you visit the supermarket, stock your fridge/shelves with everything you need to create these yummy delights!
About Shubham BhatnagarYou can often find Shubham at a small authentic Chinese or Italian restaurant sampling exotic foods and sipping a glass of wine, but he will wolf down a plate of piping hot samosas with equal gusto. However, his love for homemade food trumps all.