There are days when we want to make a full three-course meal, complete with appetisers, main course and even dessert. There are other days, however, when we would rather not cook such elaborate recipes. The struggle to think of new and innovative dishes is quite real for all home chefs, especially when the motivation to cook is minimal. Worry not - we have the perfect recipe for you which is simple, fuss-free and ready in no time. This Chicken Paella recipe is a simple one-pot meal that will satiate you without having to spend hours slaving over the gas stove.


Paella is a dish which is said to have originated in Valencia, which is Spain's rice-producing region. The term 'Paella' actually refers to the special pan in which the one-pot meal is cooked. Legend suggests that farmers in the region invented the dish by combining meat, vegetables and rice in a pan. The idea of Paella is not entirely different from the Indian Pulav or even Khichdi. Leftovers were thus used to whip up a delicious meal which was balanced with multiple ingredients and nutrients, thus making it wholesome.


(Also Read: Is Paella the Dish That Best Connects Spain with India?)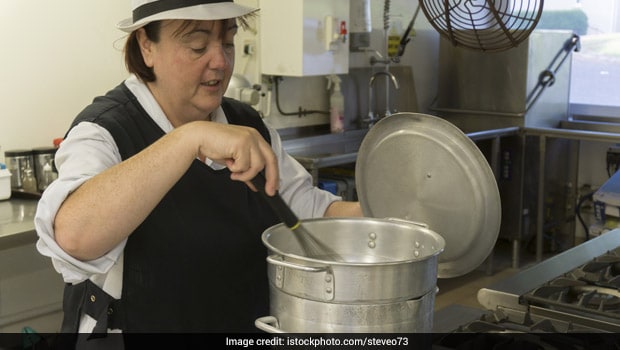 How To Make Chicken Paella | Spanish Chicken Paella Recipe
Start by shallow-frying the chicken pieces along with onions and bell peppers. Keep this aside, and use the same pan, cook the rice and add some vegetable stock too. Now add back the chicken pieces along with some saffron for an aromatic touch. Sprinkle salt and pepper, and let the chicken Paella cook for some time. Add green peas, olives and parsley and serve hot!


So, next time you are struggling to come up with recipes to make for a quick lunch or dinner, try this Chicken Paella recipe.
Click here for the full, step-by-step recipe.
About Aditi AhujaAditi loves talking to and meeting like-minded foodies (especially the kind who like veg momos). Plus points if you get her bad jokes and sitcom references, or if you recommend a new place to eat at.