A wholesome Indian meal is incomplete without the different spicy curries. There is a special place in every non-vegetarian foodie's heart for chicken curries. Now, there are a variety of curries that are prepared with different spices and condiments. When it comes to chicken curry, every Indian region has its own version. Nevertheless, they are all tasty and distinct from each other. Every state or city of India has a different way of approaching the usual chicken curry. There is no one way to make it, and this is what makes chicken curries one of the most loved delicacies in the country.


(Also Read: Kerala Style Spicy Chicken: This Lip-Smacking Dish Screams Indulgence)


For the love of Indian chicken curries, we have listed five unique recipes prepared in different parts of the country. Take a look:
The authentic Punjabi-style chicken curry is a blessing for those who love spicy food. This north Indian curry has a rich gravy prepared with tomatoes, butter and cream. The dish has a host of spices making it a favourite in many Indian restaurants.
This chicken curry version is mostly prepared in the coastal areas of Maharashtra, especially the Malvan region. Coconut, being staple in this area, is generously used in this hot and tangy dish. What gives this curry a tinge of uniqueness is the special coconut masala paste.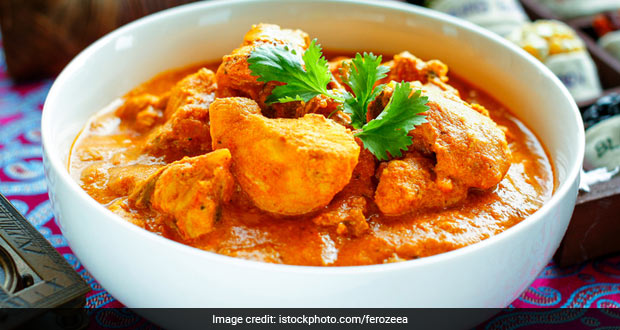 This irresistible curry from Kerala has the goodness of coconuts — an inevitable part of most recipes prepared in this coastal south Indian state. This curry also uses coconut milk, and has veggies like onion and tomato in substantial quantities. It's tastes best when served with rice or appam.


(Also Read: Indian Cooking Tips: How To Make Chicken Lababdar Under 30 Minutes)
Bengali cuisine is known to have some of the tastiest dishes which are popular across the world. But the traditional chicken curry or posto chicken is simply delectable. It has a thick gravy and requires posto, or poppy seeds' paste, along with coconut, cardamom, cinnamon and other spices.
The classic Goan-style chicken curry is too delicious and easy to make. The traditional way of making this curry is by adding a lot of spices like red chilli, poppy seeds, maize flower and aniseeds. The simple yet mouth-watering curry can be served hot with rice or pav.


When it comes to Indian curries, the sky is the limit. Do try each of these chicken curry recipes as every dish is authentic in its own way.