The long weekend is finally over, and we are back to our work life. Whether you are studying or a working professional, getting back to work after a long weekend is something we all don't like. From preparing breakfast to getting dressed for office/school/college, there's a lot that one needs to do. Due to these things, we often forget to pack our lunch. While speaking of quick lunch, there are a few things that come to mind. For instance, khichdi, aloo sabzi, dal chawal and more. Repeatedly having these things can be a little mundane. Don't you think so? Now is the time to spruce up your weekday lunch with something delicious and exciting. Don't worry, delicious food does not always have to be time-consuming and backbreaking. Here we bring you a list of 5 French bean recipes that are easy, quick, and are perfect for a satiating lunch. Take a look below.


Also Read: Go Green! 7 Incredible Health Benefits of Green Beans
Here're 5 French Bean Recipes You Must Try:
1. Sauteed Green Beans - Our Recommendation
Let's begin the recipe with the easiest of all. With a few ingredients, this recipe can be a showstopper. All you need to do is sauté a few veggies, add seasonings and you are good to go. Click here for the complete recipe.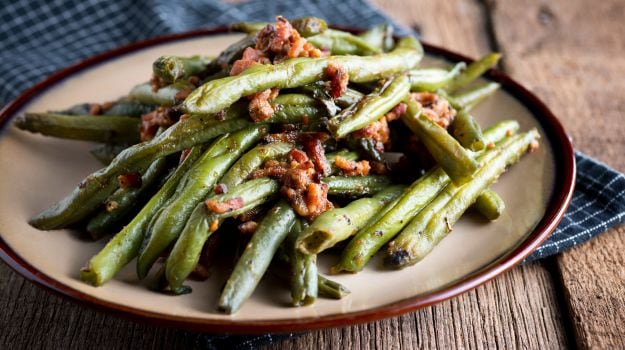 2. Bean Aloo
Next up we bring you a recipe that is popularly made for lunch in North India. In this easy-peasy recipe, French beans and potatoes are tossed together in a pool of spices. This sabzi is best served with 'garma-garam' phulke. Click here for the complete recipe for Bean Aloo.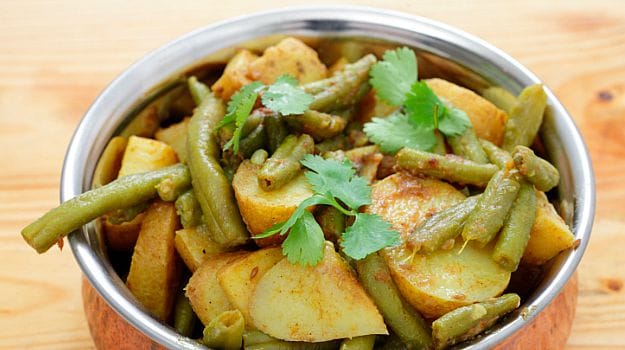 3. Beans Patoli Vepudu
Love South Indian cuisine? This recipe is worth trying! French beans and protein-rich chana dal tossed together with chillies and aromatic curry leaves. This Andhra style bean recipe goes very well with hot rice or rotis and a dash of ghee. Click here for the recipe for Beans Patoli Vepudu.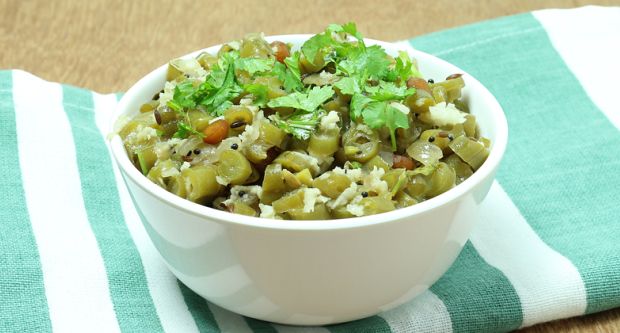 4. Khatti Meethi Phaliyan
Last but not the least, this phaliyan recipe is laden with tangy spices (as the name suggests). In this recipe, French beans are tossed with tamarind, jaggery, and a spicy coconut mixture. This Gujarati recipe is quite easy and quick to make too. Click here for the recipe of Khatti meethi phaliyan.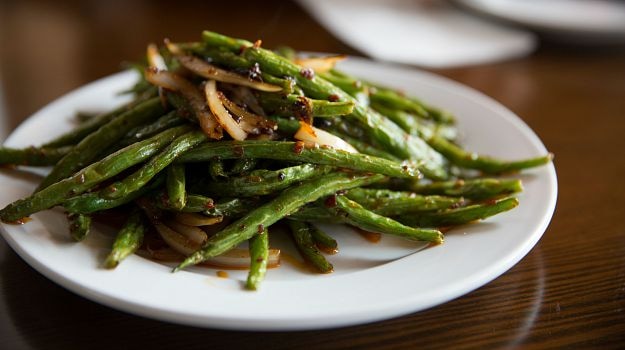 5. Kanyakumari Aviyal without Oil
Healthiest of all and the best for people who are trying to shed those extra kilos. This Kerala-style French bean recipe is made with zero-oil. It can be served perfectly with rice, chapati, roti, idli, dosa. Click here for the recipe.


Try these easy recipes at home and let us know your experience in the comments below.