There aren't too many ingredients that look gorgeous on a plate and require very little effort to cook. Green beans need only a few minutes to cook and can be used in almost anything: from soups to salads, from curries and bakes. It's an inexpensive ingredient and you'll be surprised at how well it holds up its taste in a dish.

In the north of India, we usually stir fry them in desi masalas with either potatoes, carrots or stand-alone. But in the South, it's used in avial, sambhar, vegetable stew and other vegetarian curries. Green beans comes in two varieties: runner and French beans. French beans are long, broad and have seeds in the middle. You can slice them beautifully with great ease as they have a faint line running across the side of the bean. The kidney-shaped seeds are known as lima beans and can be used as well. They're often known as 'butter beans' for their creamy texture. Runner beans are the kind you get in India: tall, skinny and crisp with no pods in the middle.

Green beans are usually available around the year but it's in the summer that you see a sudden surge of green. How to Pick the Right Beans: While sifting through that huge pile of green beans, be sure of a few things. The one you pick should stand tall, be crisp and blemish free. Once you have them in the kitchen, wash them well. Then dunk them in boiling salt water for 4-6 minutes, a little longer if needed. Let them boil in an open pan because if you put a lid on it then the beans become limp and mushy. Then drop them in ice cold water, like we do with broccoli. This helps them keep their colour and prevent them from losing their crispness. You can use these to cook immediately or seal and store them for later use.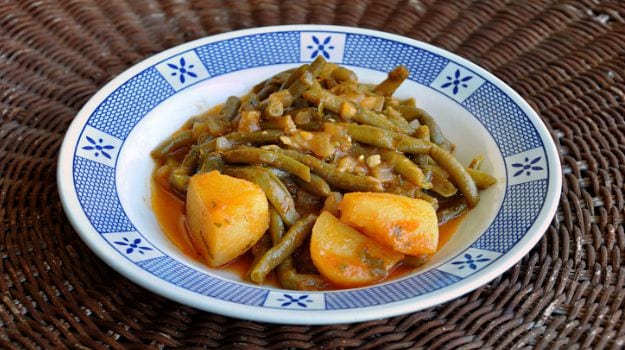 (Revved-Up Runner Bean Recipes for Beginners | Back to Basics)
Green Beans for Good Health
The thing about a vegetable as green as beans is that not only do they look great on a plate, they're also really good for you. They have very few calories and so you don't need to be worried about using them in what you eat. Green beans are also a great source of dietary fiber and you know what that means don't you? It helps relieve constipation, lowers cholesterol and reduces the risk of heart disease.

(It Pays to be Picky With Beans)
Green beans are a powerhouse of manganese, Vitamin K, antioxidants and carotenoids which are usually found in carrots and tomatoes. They're not the highest source of Vitamin C but can still provide a considerable amount of it.
Now, it's time to get cooking. Here's a list of recipes that are really quick and super easy so that you don't need to toil away in a hot kitchen. So relax and enjoy.

1. Walnut Oil Sauteed Green Beans - Recipe by Vicky Ratnani
Let's start of with something light and gorgeous. In India we usually cook beans with masalas but if you're trying to cut out on them then this is a great recipe to start with. Green beans sauteed with bell peppers, walnut oil, olive oil and pine nuts.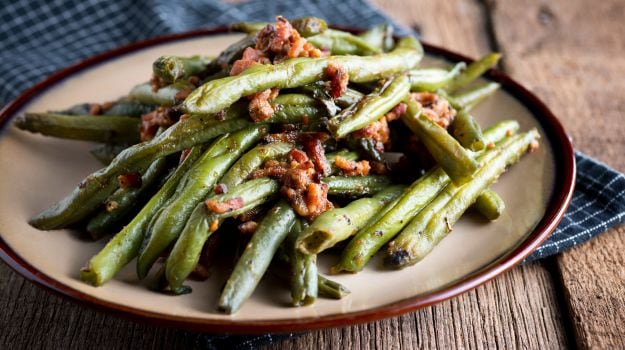 2. Beans Patoli Vepudu - Recipe by Kalpana
Straight from an Andhra kitchen, this recipe requires beans, dal, chilli, onion, curry leaves and mustard seeds. It's an absolutely smacking recipe that you can make for lunch or dinner and it goes great with dal and other meat-based curries.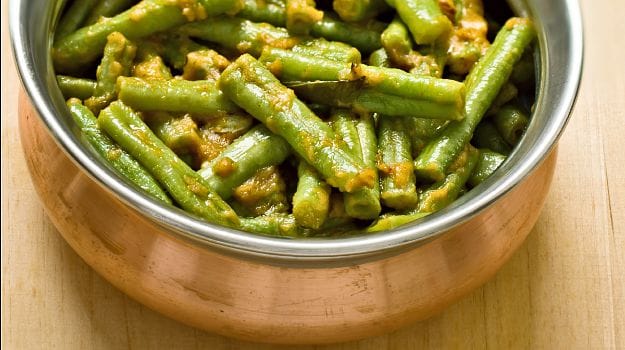 3. Beans Thoran - Recipe by Joey Matthew
The concept of Thoran stems from Kerala and is a simple coconut-based dry dish that's served with curry and steamed rice. You'll find cabbage thoran, beetroot thoran and others so you can replace the beans in this recipe and try a different vegetable at any point in time. The only difference would be the cook time.
4. Guaar ki Bhaaji - Recipe by Chef Johnson, Taj
Chef Johnson puts a great spin on the everyday beans masala by using jaggery in this recipe. Here's how.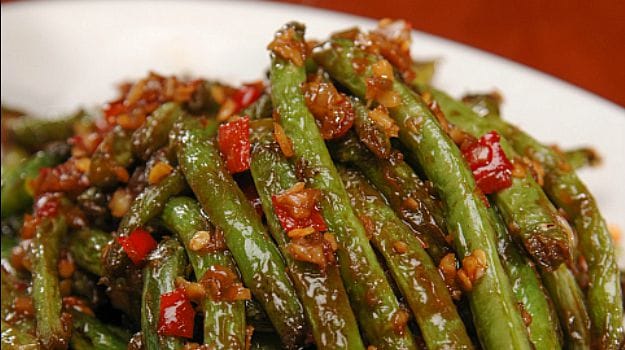 5. Beans Aloo - Recipe by Chef Niru Gupta
There's nothing new about beans aloo (potato) because we eat it a few times in a week but it's always better to pen down the perfect recipe. Niru Gupta shares her secret to everyday aloo beans.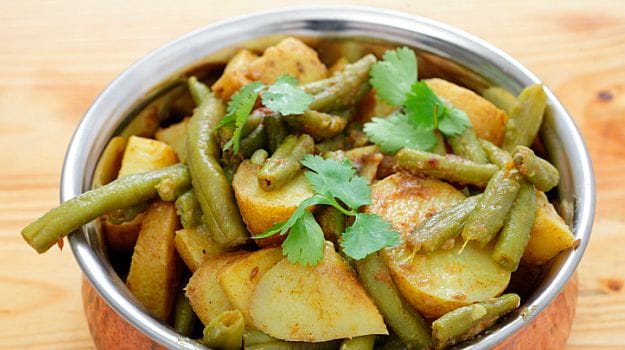 6. South-Indian Style Beans - Recipe by Chef Kishore D Reddy
A simple recipe that needs just 20 minutes and a handful of ingredients, this one's simple, healthy and light on the stomach.
7. Green Bean Salad - Recipe by Manju Malhi
5 ingredients and 15 minutes is all you need for this recipe: Olive oil, garlic, green beans, pepper and salt.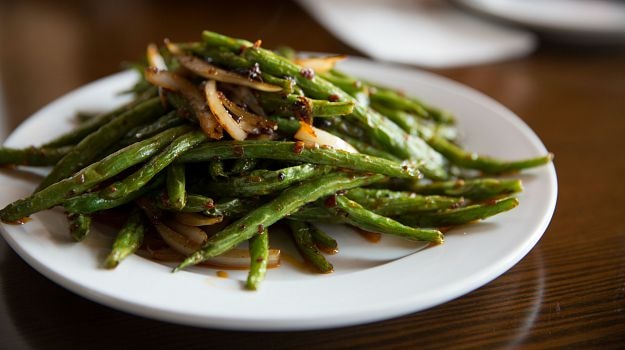 8. Khatti Methi Phaliyan - Recipe by Aditya Bal
This Gujarati special, this one's both sweet and tangy. It's cooked with tamarind, jaggery and a spicy coconut mix.
9. Stir Fried Greens with Coconut Dip - Recipe by Roopa Gulati
Beans along with spring onion, chinese lettuce, ginger and cucumber are sauteed in sesame and groundnut oil, finished with chilli sauce, lime juice and fresh mint and served with a cool coconut dip.
10. Undhiyo - Recipe by Uma SIngh
Uma Singh delivers a sensational but simple Gujarati curry with beans, potatoes, yam and muthiya balls that are made with chickpea flour. It's one of our treasured recipes and a must try.