Twist Local Tastes to Avoid Boredom: Chef Vineet Bhatia.
IANS , New Delhi | Updated: November 20, 2012 10:59 IST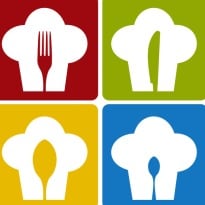 Ever thought of making roasted chicken using Darjeeling tea leaves, or 'kheer' using Banarasi paan? India's prominent two-star Michelin chef Vineet Bhatia says new twists in local tastes can help break the monotony in everyday food, and that's what helps him take desi food items to global platters.

"If you don't experiment with food, there tends to be a boredom factor. We should always aim to make it better and beatiful. It helps in opening up mindsets about how food can be modified," Bhatia told IANS.

The internationally renowned chef, a master at modern Indian cuisine, is set to give his own twists to local Indian ingredients and flavours on the second season of his culinary-cum-travel show "Twist of Taste with Vineet Bhatia", set to go on air on FOX Traveller Oct 28 at 9 p.m.

"In this season, I suprised myself by making Tea Roast Chicken. Imagine the Darjeeling tea leaves are so old and world famous, and one would have hardly thought the wonderful taste and aroma it can bring to roasted chicken. There is so much inspiration in India and constant relearning that can happen on the food front," said Bhatia.

For the second season, the food jockey, as many call him, travelled to 13 cities - Varanasi, Calicut, Madurai, Srinagar, Bangalore, Darjeeling, Bhopal, Bikaner, Coorg, Indore, Ahmedabad, Puducherry and Pune - in search of new concoctions.

Bhatia, who runs his Rasoi restaurant in London and Geneva, says his show has a good viewership in the Middle East, and presenting traditional dishes, with a contemporary twist, helps in changing the global perception about desi food.Also, in a land where people believe in 'Atithi Devo Bhav' (guest is god), it should be all the more vital to concentrate on serving delectable food, he says.

"I think when people come to visit you in the house, food could be a focal point. When guests appreciate the 'khaana' (food), and when you cook it in a different style with love and affection, the experience becomes all the more better and rewarding," said Bhatia.

For now, he is hoping viewers take a tip or two from the new season of his show, and also plans to open a restaurant each in New Delhi and Bangalore, sometime soon.