Do you happen to be one of those who tend to forget important details within seconds? Do you often curse yourself for having those severe memory issues? Fret not, we've got you covered. Beetroot to the rescue! If you've been ignoring the vibrant and beautiful-looking veggie for its distinctive taste, then you should know that the same veggie holds the potential for fighting the progression of dementia. Yes, it's that powerful. Chef Shipra Khanna's new book 'Super Foods for Awesome Memory' talks about foods that boost memory and sharpens mind, when consumed in moderate amounts. Foods like broccoli, blueberry, avocado and salmon provide the same benefit, however, beetroot stands out to be the most crucial of the lot due to its numerous health benefits. Beets can act a secret weapon against memory loss if consumed in adequate amounts.
Here's how:
Increases Blood Flow
As we age, blood flow lessens to that area of the brain which is associated with dementia causing memory loss. Beetroot does the job of increasing blood flow to that area. Beets are gaining popularity across the world for their numerous health benefits that they offer. It is considered to be a complete source of energy in itself. It is incredibly healthy to consume because of its high vitamin and mineral content. This is one of the vegetables that offer nutrients from both its roots as well as leaves.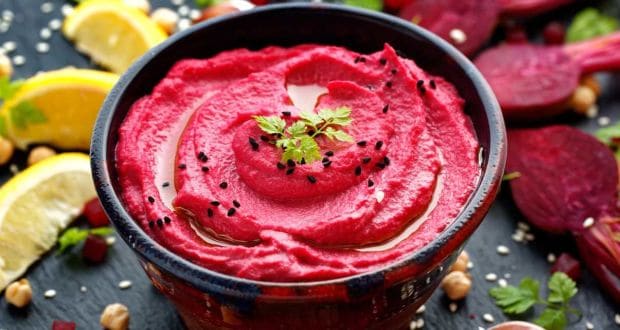 This is one of the vegetables that offer nutrients from both its roots as well as leaves
Acts as a Purifier and Prevents Formation of Clots
There are no side effects of eating this vegetable; by all means it will only have a positive effect on your body. If you cannot eat beetroot in its raw form, then it can also be consumed in the form of juice. Beetroot juice is readily absorbed by the body. Beetroot juice helps to detoxify the body and proves to be a great purifier. Not only does it helps in stimulating red blood cell production, but also aids digestion and reduces blood pressure which ultimately prevents clots from forming.
Provides Oxygen Flow without Obstruction
Beetroot contains nitrates that produce Nitric Oxide. This is a type of gas that helps to relax and strengthen blood vessels which improves body's blood flow and pressure. The increased blood flow goes to those specific areas of the body which are hypoxic, or needing Oxygen. Brain is a heavy feeder of oxygen in our body and since blood is better able to flow without obstruction, the brain can then receive oxygen more effectively which is a key ingredient required for sharp memory.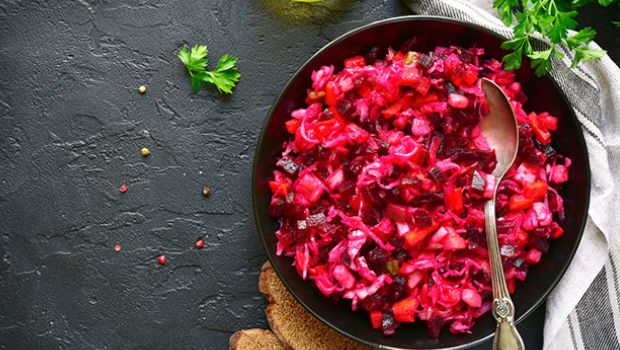 Beetroot is full of essential vitamins and minerals.
If you're not fond of having beetroot in its raw form then you can also indulge into this healthy yet easy-to-make Beetroot Kebab recipe which is sure to be loved by you. Here's an easy peasy beetroot recipe that can become a part of your meals routinely this winter.
Beetroot Kebab Recipe
Ingredients:
1 cup beetroot, boiled
2 potatoes, boiled and mashed
1/2 tsp ginger garlic paste
1 tsbp amchoor powder
A pinch of chaat masala
Salt to taste
1/2 cup crushed oats, to coat
Oil
Method:
In a bowl, mix the beetroot, potatoes, salt, chaat masala, ginger garlic paste and amchoor powder.
Make round balls and flatten them.
Coat the kebabs with crushed oats.
In a flat pan, heat the oil and lightly fry these.
Serve with green chutney.
Recipe Courtesy: Chef Shipra Khanna
Excerpted from Super Foods For Awesome Memory by Shipra Khanna with permission from Rupa Publications India. Order your copy here
We are what we eat and so our memory is linked to food. The helplessness that overwhelms us when one forgets a name can be embarrassing. In this age of instant Googling, this is just the start of the ebbing process where memory is gradually relegated to a shrinking space in our brains.
Enter MasterChef India Shipra Khanna who tells you about the fish that helps you meditate or a walnut that prevents you from going nuts! This amazing book of recipes brings to us on a platter the food that helps us in strengthening our mind and memory. And this food is to be found not in some exotic location but in our own kitchen. Try her recipes and see for yourself how you can fight the complacency and sloth that come in the way of your exercise and positive action, thereby making for a better life. From chicken recipes that keep ageing away to recipes made with coconut oil that help fight memory loss, Super Foods for Awesome Memory is the book you will never forget.
About Deeksha SarinAn eccentric foodie and a die-hard falooda lover, Deeksha loves riding scooty in search of good street food! A piping hot cup of adrak wali chai can make her day bright and shiny!