We Use Indian Potatoes for Our French Fries: McDonald's
IANS , New Delhi | Updated: December 14, 2012 10:27 IST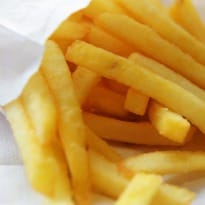 The Indian arm of US fast food giant McDonald's Wednesday sought to dispel the notion that the potatoes for its popular French fries were being imported from abroad, saying it has stood by its commitment to source all ingredients locally.

"Before setting up its business in India, McDonald's made a commitment to the government on local sourcing of its entire raw material requirement," Vikram Bakshi, the managing director of McDonald's India (North and East), said in a statement.

"We confidently and proudly state that ingredients used in our products are sourced locally, that includes the French fries," Bakshi said, a day after it was alleged in parliament that the fast food giant was importing its potatoes.

"Ask McDonald's about their fries. They never buy potatoes from Indian farmers, saying their potatoes are too small," Leader of Opposition in the Lok Sabha Sushma Swaraj Tuesday said in a debate, seeking a ban on foreign equity in multi-brand retail trade.

But McDonald's refuted her claim.

"Being committed to quality, we have stringent standards for the kind of potatoes we use for French Fries - they have to be of a certain length, have high solids content and low moisture content," said the fast food giant.

"When we began developing our business in India, there were no process-grade potato varieties available in India. Only table grade variety of potato was grown. We, along with our supplier, McCain, have worked closely with farmers in Gujarat to produce process-grade potato varieties," it said.
"These are mainly contract farmers in Deesa (North Gujarat) and Kheda (Central Gujarat). We continue to contribute in the growth of these farmers. McDonald's remains steadfast to its commitment of working with local suppliers and farmers to source all its requirements in India."