It is a common belief that Indian snacks are mostly greasy, fattening and spicy. Sure, we have plenty of those too, but to say that all Indian snacks are alike, is like saying all cheeses are the same! Indian cuisine is one of the most multi-faceted cuisines around the world. It also packs a bevy of healthy and yummy snacks. Dhokla, for instance, is a snack that has gained international fame for its amazing texture and flavour. Would you believe that the Gujarati marvel is also one of the healthiest additions you can make to your diet?! No, seriously! Dhokla is a steamed snack made with a besan batter. Steaming helps you save a great number of calories. Since it is not deep fried, it is also low on cholesterol. For making dhokla, you need to ferment the batter overnight. Fermented snacks are considered to be very good for your gut. Fermentation also increases the bio-availability of nutrients. In other words, it is easier for our body to assimilate nutrients from food where fermentation is involved.


(Also Read: What Makes Dhokla One Of The Healthiest Evening Snacks?)


Indian Cooking Tips: How To Make High Protein Channa Dal Dhokla
If you are on a fitness spree, you must have been advised to load up on protein, which is also called the 'building block of life' - it helps build muscle. More the muscle, less there is the room for fat. Protein helps induce satiety. If you feel full, you would naturally keep yourself away from bingeing and thus ensure healthy weight management. This is why protein is such an integral component of most weight loss diets across.
In this chana dal dhokla recipe, you could find a good dose of healthy protein. Chana dal, which was recently in news for entering the Oxford Dictionary, is an excellent source of plant-based protein. When looking for protein sources, vegetarians often face a dearth of options. Chana dal has a rich flavour that makes it stand apart among all its lentil peer. In addition to chana dal, the batter also has yogurt, which is also a good source of protein and calcium. To make sure your dhokla comes out fluffy and spongy, ferment the batter overnight.


(Also Read: 6 Excellent Sources of Vegetarian Protein for Your Daily Diet)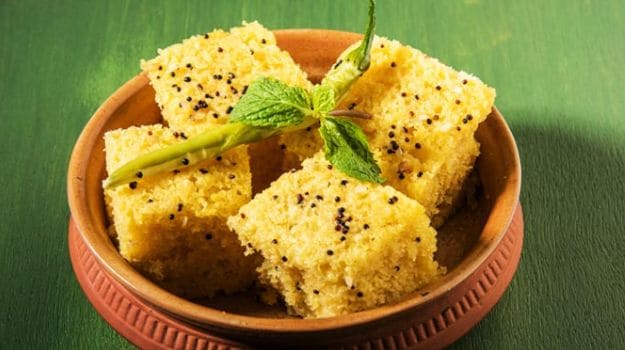 High Protein Diet: When looking for protein sources, vegetarians often face a dearth of options
You can have this dhokla for your tea-time or breakfast. Try this yummy recipe at home and let us know how you liked it in the comments section below.