What Do You Love About Navratri?
Nishtha Asrani, NDTV | Updated: September 30, 2016 14:18 IST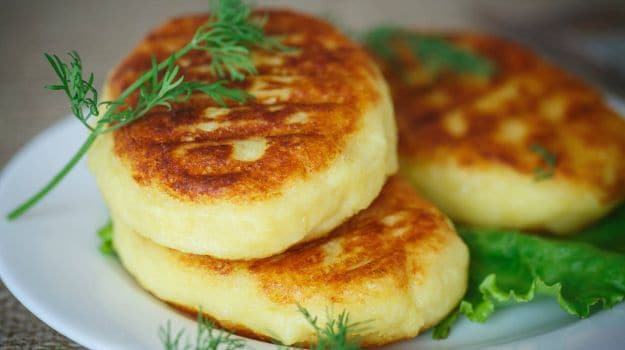 'Mom, I swear that aloo tikki was staring at me.' I tried explaining my mother as she slapped my hand away from the serving tray. I kid you not, my mother does not fall for the puppy dog eyes.

In my house Navratri fast means party time rather than the usual 'oho, no non-veg for eight days' remark. The table is set with a minimum of 10 things which makes it difficult to fast. 'Fasting' may imply that you eat little, but on the contrary - we end up eating more than usual. My kitchen pantry is packed with aloo snacks, ladoos, chikkis, all things yummy... Oh, I love this festival.

But is that what fasting is really about? To polish off every possible potato snack in this world? I guess not. But if you're me, then you will enjoy this auspicious festival for the little joys it brings in your life.

Here's my list of favourite Navratri things (food and otherwise):

1) Ashtami: Who doesn't love the chole-puri-halwa combination?

2) Dandiya with friends

3) The grand mandaps set across the city, those beautiful lights and the fragrance of dhoop battis.

4) Stealing those snacks from the pantry without anyone getting to know about it (After reading this mom might start storing it elsewhere)

5) Kaddu ke pakore (Yes, I love fried food however unhealthy it might be.)
6) Everyone around me sporting a red tikka

Zor se bolo- Jai Mata Di!