Indian food and its love affair with spices need no introduction. It is hard to believe that it was only in the fag-end of the 17th century that chilies made a foray onto the Indian shores. Yes you heard us. Chillies are in fact an import of Portuguese, who brought the fiery spice into Indian cuisine and made way into so many of India's iconic preparations. In addition to adding flavour, chilly and spicy food also has some other benefits such as promoting fat-burning and easing pains. However, overdoing anything can bring in its share of consequences and such is the case here too.
You must have heard that you should not eat very spicy food too close to the bedtime. There are plenty of reasons for the same.According to Ayurveda expert Ashutosh Gautam, "There is nothing wrong in eating spicy food for dinner but make sure that there is enough window between you finishing your dinner and your bedtime. Very spicy food has been linked to cause some gastric disturbance, indigestion and leave you restless through the night."(Also Read: Does Spicy Food Help Speed Up Weight Loss?)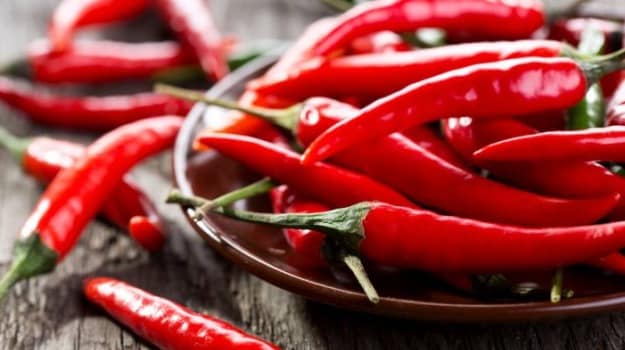 Pungent food items like chillies and mustard are also known to raise your body temperature and make you restless during sleep, due to capsaicin, an active ingredient in chili peppers, affecting sleep via changes in body temperature. Eating spicy food too close to bed has also been infamous for causing acidity worsen symptoms of gastroesophageal reflux disease (GERD). An irregular sleep can contribute in weight gain too.Some studies have also claimed that spicy and chilly foods can trigger nightmare causing brainwave. However, due to lack of enough evidence and study, one can't really vouch for this fact. But its ability to keep you tossing and turning all night has been proved in various studies, therefore it may not be the best idea to gorge on to those peri-peri fries for dinner. Often some of these spicy foods are also hard to digest, which further adds to the restlessness during the night. Another reason why chilly and spicy food should be avoided during night is because it revs up the energy levels. However, health experts and Ayurveda have been too kind towards spices otherwise. Delhi-based Nutritionist Anshul Jaibharat says, "Spicy food helps in boosting metabolism, which results in fat burning." Eating spicy food also increases satiety, making you feel full while eating less. Capsaicin, the active ingredient found in cayenne pepper, red chilli peppers and jalapenos have been linked to lower bad cholesterol (also known as LDL) too.
So go on. Have all the spicy food you want to have, just make sure you tone it down a little before hitting the bed.
About Sushmita SenguptaSharing a strong penchant for food, Sushmita loves all things good, cheesy and greasy. Her other favourite pastime activities other than discussing food includes, reading, watching movies and binge-watching TV shows.