NDTV Food | Updated: February 03, 2017 19:04 IST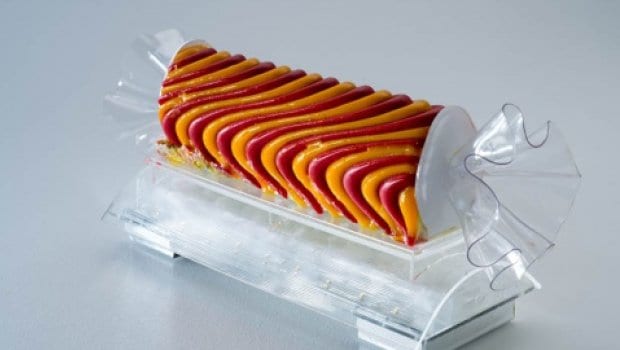 - World Hospitality and Food Service event on 22nd and 23rd January 2017. It had three major tests involving sugar, chocolate and ice-cream. Each team comprised of three members. From India we had Mukesh Singh Rawat who competed for the sugar test, S. Maria Justina Minila who made beautiful chocolate creations and Yogesh Sharma who took the ice challenge. France won the championship in its homeland followed by Japan and Switzerland as the first and second runner up.

Pastry-making is a European tradition that dates back to an era of shortcrust with a flaky dough. Since then desserts have won everyone's heart and developed the love for sweet. It's the spirit behind spontaneity that interests us, the freedom to break from routine and do something unanticipated just like these beautiful looking delicacies which looks at par than one could ever imagine a dessert to be.
All the teams has to make three sculptors in chocolate, sugar and ice. Besides this, they also has to create three frozen Ravifruit desserts and three Valrhona chocolate desserts. Sadly, we couldn't be there to experience the thrill but we've got you some of the most beautiful desserts prepared by the best in the field for the final round of the championship. Here's a feast your eyes and your senses.

1. Algeria 2. Argentina 3. Brazil 4. Denmark 5. Egypt 6. France 7. India 8. Indonesia 9. Japan 10. Singapore 11. Sweden 12. Switzerland Photo Credit: All pictures courtesy Coupe du Monde de la Pâtisser 2017 and Sirha 2017
Every two years, the Coupe du Monde de la Pâtisser brings together the best pastry chef from around to world and entices them in a fierce competition to win the coveted title. After a grilling selection process, 22 teams qualified for the finale - India being one of them. Three new nations will participate for the first time: Indonesia, India and Chile. The finale was held in France at Sirha