Find the perfect solution to your sugar craving with our 7 best pastry recipes.
Bethenny Frankel once said, "Isn't frosting the very best part of the cake?" And we couldn't agree more. Frosting makes a cake come alive. It's what transforms a
muffin
into a cupcake.Before you make your next cake, browse this collection of pastry recipes. They are spoon-licking good, with a hint of nostalgia in each bite. We've got something for everyone, even your childhood favourites. And if you want to make your next birthday bash the best ever, you can spruce up these cakes with added texture and polish. Use a generous handful of
nuts
, sprinklers or grated coconut and press them into the sides of the cake gently. And the best part? They even cover up the less than perfect frosting job.If you don't have time to rush to the store, just cover the top or the side of the cake (or go all out) with cookie crumbs,
chocolate chips
, mini marshmallows or diced fruits.Ready to get started? Here are our 7 delectable pastry recipes.
1. Black Forest Pastry
Recipe by Chef Roopa Gulati
You'll only need one tasty forkful to recognise the distinctive
flavour
of cinnamon, a hint of rum and cherries galore. Oh, how much we love Black Forest pastry!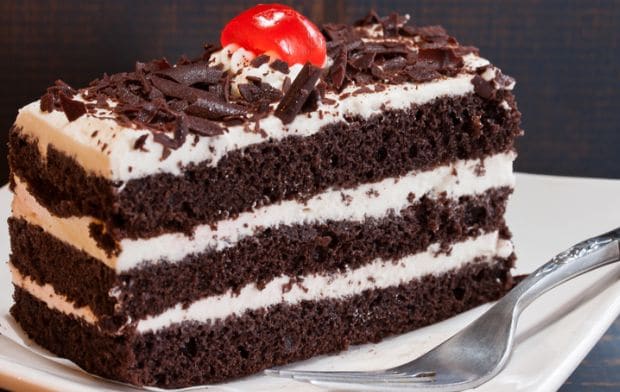 2. Eggless Pineapple Pastry
Recipe by Chef Niru Gupta
This sponge cake will never fail to impress your
taste buds
. Layered with cream and chopped pineapple, and topped off with whipped cream - it will transport you straight back to your childhood.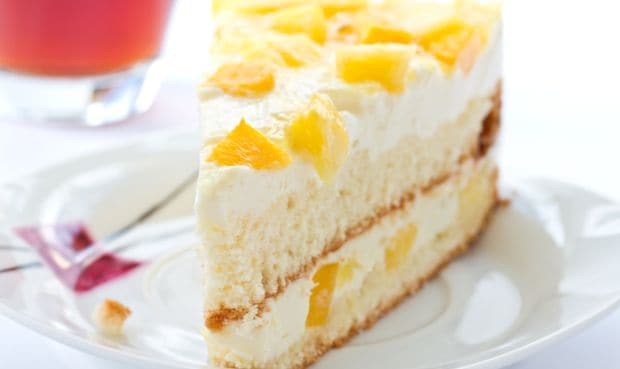 3. Eggless Dark Chocolate Truffle Pastry
Recipe by Chef Vikas Vibhuti, The Oberoi Patisserie & Delicatessen, New Delhi
With layers of dark chocolate ganache and a soft sponge, this eggless truffle
pastry
comes close to heaven.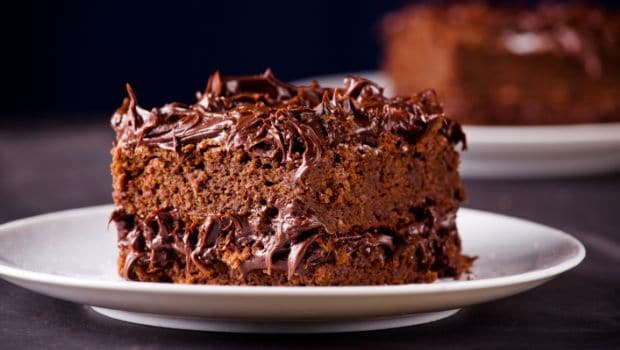 4. Red Velvet Pastry
Recipe by Executive Chef, Subrata Debnath, Vivanta by Taj, Gurgaon
This classic red velvet pastry is made soft and tender with
buttermilk
, and spruced up with icing. Umm, yum!
Ingredients:
2 ½ cups flour
2 tsp salt
2 tsp baking powder
¼ tsp baking soda
¼ cup unsweetened cocoa powder
2 tbsp red food colouring
1 ½ tbsp water
75 gm unsalted butter
2 cups granulated sugar
3 eggs
1 Tbsp orange zest
1 Tbsp vanilla extract
1 cup buttermilk
For the Icing:
175 gm unsalted butter
400 gm cream cheese
400 gm icing sugar
2 Tbsp whole milk
Method:
1. Pre-heat the oven to 350°F. Coat 2 (9-inch) round cake pans generously with butter, then flour, tapping out any excess flour; set aside.
2. Sift the 2 ½ cups of flour, salt, baking powder, and
baking soda
together; set aside.
3. Whisk cocoa, food coloring, and water in a small bowl until smooth; set aside.
4. Beat the butter in a large bowl using an electric mixer on medium speed until creamy, about 30 seconds.
5. Add the
sugar
, ¼ cup at a time, beating about 15 seconds after each addition and scraping down the sides of the bowl as necessary, until the mixture has lightened in color and become fluffy.
6. Add the eggs one at a time, the vanilla, and the orange zest (if using), beating 15 seconds after each addition. Scrape down the sides of the bowl. Add the red cocoa mixture and mix until evenly incorporated.
7. On low speed, alternately add the flour mixture and the buttermilk, starting and ending with the flour mixture, until just incorporated. Once all the
ingredients
are incorporated, beat the batter in 10 to 12 strokes with a spoon or spatula if using cake flour, 2 to 3 strokes if using all-purpose flour. (Do not overwork the batter, as this will make the cake tough.)
8. Divide the batter between the cake pans and spread the tops evenly with the spoon or spatula. Bake until a cake tester or toothpick inserted into the center comes out clean, about 30 minutes. Remove from the oven and let the cakes cool in their pans on a rack for 10 minutes. Slide a thin paring knife around the edges and invert the cakes onto the rack to cool completely, at least 1 hour.
9. For the icing, beat butter in a large bowl until creamy. Add the cream
cheese
and continue to beat until the mixture is fluffy, white, and very smooth. Reduce the speed and add the powdered sugar 1 cup at a time, beating for 30 seconds after each addition, until the mixture is creamy, fluffy, and smooth. If the frosting is too stiff, beat the milk into it to loosen it.
10. Ice the cake with the frosting and serve.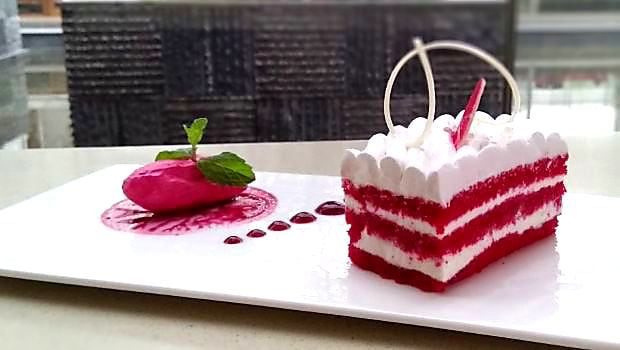 5. Fudgy Chocolate Pastry
Recipe by Chef Divya Burman
Wonderfully moist and so simple, this recipe takes indulgent chocolate cake to the next level and promises to make any occasion a cause for
celebration
. (Just make sure you find a good hiding place for it)!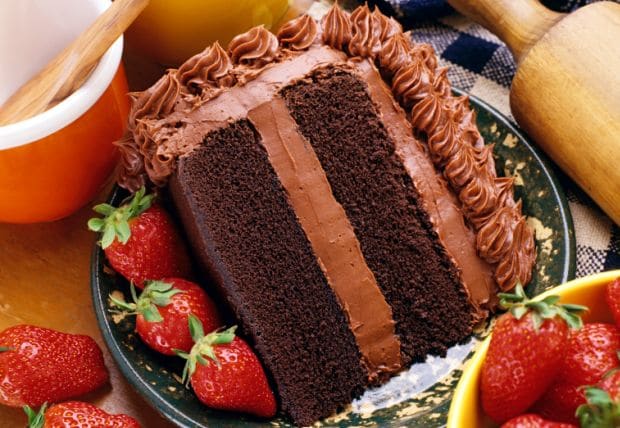 6. Fresh Fruit Pastry
Recipe by Executive Chef Rohit Tokhi of The Leela Ambience Convention Hotel, Delhi
Nothing like a fruity treat! You and your family will love this fresh
fruit
pastry, swathed in a cloud-like layer of whipped cream.
Ingredients:
500 gm vanilla sponge
300 gm whipped cream
50ml sugar syrup
Fresh fruits (1 each)
A handul of almond flakes
Method:
1. Cut the vanilla sponge into three layers. Soak it with little sugar syrup.
2. Layer the vanilla sponge with freshly chopped fruits and whipped
cream
.
3. Finish it with exotic fruits and almond flakes.
Recipe by Chef Divya Burman
Give coffee cake the ultimate upgrade! Layer it with a creamy mocha frosting and sprinkle with crushed nuts. Serve for
breakfast
or high-tea and get that quintessential caffeine kick.