20 Percent People Sleep Deprived Globally: Survey
IANS | Updated: March 18, 2016 13:52 IST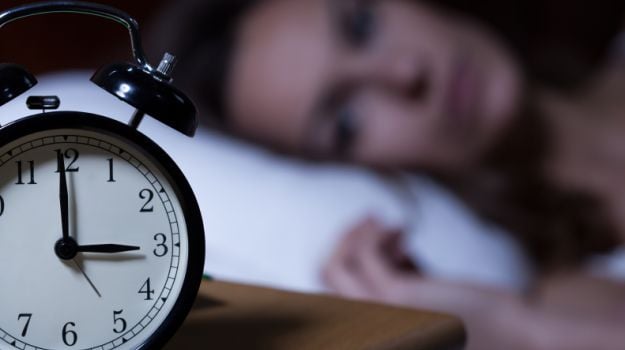 One in every five people across the world is sleep deprived owing to reasons ranging from lifestyle, odd working hours and personal obligations, a survey said ahead of World Sleep Day. The poll, conducted by Curofy - India's largest community of verified doctors - was part of an effort to raise awareness about sleep disorders on the occasion.

"There is a large population suffering from sleep disorder and our agenda on the World Sleep Day was to showcase these numbers and spread awareness about the bad effects of taking sleeping pills," said Dr Pawan Gupta, co-founder, Curofy, in a statement.

The poll found that due to frequent sleep disorders, which can also be triggered by anxiety, tension and nervousness developed due to work pressure, household issues or personal relationships, people start taking sleeping pills for getting a sound sleep.

Researchers asked doctors about how much percentage of patients demand sleeping pills from them. The responses were than categorised into different levels indicating the percentage of patients asking for sleeping pills. The results showed that on an average 20.3 percent patients examined by doctors ask for sleeping pills, which means that one out of every five patients suffers from sleeping disorder.
Out of 910 doctors who took the poll, 619 responses lied between 0-20 percent, but shockingly 182 responses lied between 20-40 percent which indicates that for 20 percent of doctors the number of patients asking for sleeping pills is even more than 1 in 5.

Besides, 60 responses lied between 40-60 percent which means that for almost 6.5 percent doctors more than two out of every five patients ask for sleeping pills.

"There is a high level of sleeping disorders especially common in class of patients with night shift. These days a lot of time is spent on social media which does not have a shut down time," said Dr Anoop Kohli, senior consultant-neurology, from New Delhi's Apollo Hospital.

According to Dr Gupta, high cases of sleep disorders can be controlled by combined efforts of both doctors and patients.

"While people should put an effort in maintaining healthy lifestyle, doctors must also spread awareness about the same to their patients," he said.

(This story has not been edited by NDTV staff and is auto-generated from a syndicated feed.)