If you are even slightly aware of Ayurveda, you may have heard of the herb, 'Ashwagandha'.
'Ashwagandha' literally translates to "smell of horse" in Sanskrit. It was consumed traditionally to gain horse-like strength and vitality in India.For centuries, Ayurvedic medicine has used the goodness of ashwagandha to treat people for their daily woes such as stress, anxiety, exhaustion Teeming with abundance of antioxidants, iron and amino acids, Ashwagandha is used as one of the most powerful herbs in Ayurvedic healing. While the ancient herb been popular in Ayurveda for its sleep inducing abilities. Ashwagandha lacked its due in the global realm but not anymore.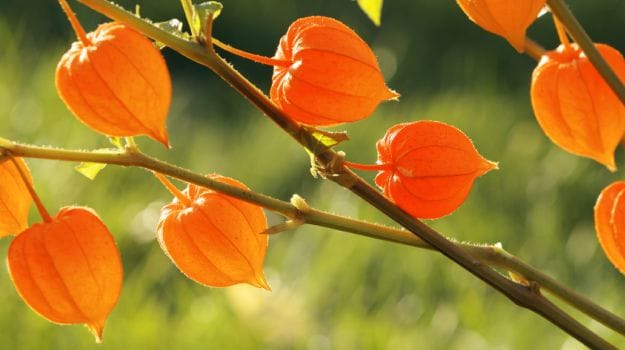 A recent study suggests the ancient Indian herb can promote sound sleep. The study is especially important in the times when so many people across the globe are battling insomnia and other sleeping disorders such as restless leg syndrome which are common cause of concern among the middle-aged population.
The team of researchers led by Mahesh K. Kaushik, from the University of Tsukuba in Japan , found that the active component that an active component of Ashwagandha (Withania somnifera) leaves -- triethylene glycol (TEG) – works wonders to induce sleep, and could be seen transforming the realm of natural plant-based therapies for insomnia and sleep related disorders.
The team studied the effect of various components of Ashwaganda on sleeping patterns of mice by recording electroencephalogram and electromyography and found that a water-based extract of the Ashwaganda rich in triethylene glycol (TEG), resulted in an increased non-rapid eye movement (NREM) sleep as well as slightly changed rapid eye movement (REM) sleep. Even the commercially available TEG also increased the amount of NREM sleep, further strengthening their conclusion that TEG aided physiologically sound sleep.
One of the most common neuropsychiatric disorders of the world, Insomnia currently has 10-15 per cent in general population under its prey out of which 30-60 percent are from the middle aged strata, as per the recent estimates. Insomnia has also been linked with other diseases like obesity, cardiovascular diseases, depression, anxiety, mania deficits, etc. The synthetic drugs available in the market comes with its own side effects, in such times the emergence of ashwagandha's increased amount of sleep inducing component TEG can be seen as a welcome relief for those looking for a sound sleep without side effects.
About Sushmita SenguptaSharing a strong penchant for food, Sushmita loves all things good, cheesy and greasy. Her other favourite pastime activities other than discussing food includes, reading, watching movies and binge-watching TV shows.