Have you ever wondered why a lot of men in our
country
flaunt a big belly? Of course, it could be a sign of well-being but definitely not a sign of good
health
. To understand what makes us prone to develop a belly, it is first important to understand the types of fat. Our body is made up of two types of fat – subcutaneous
fat
which found under the skin and the visceral fat which is the deeper fat and it covers some important organs like your liver and pancreas. Visceral fat helps in protecting your organs from any damage but if you have too much of it, then it develops into a protruding belly which can put you at the risk of several
lifestyle
diseases.In fact, many recent studies have belly fat (also known as abdominal adiposity) to cardiometabolic disease. However, it has not been proved whether it is directly related to obesity or if it plays a causal role. Dr. (Col) Anil Dhall, Director, Cardiovascular Sciences at Venkateshwar Hospital explains that according to the latest genetic evidence people who carry more fat in their belly as compared to the hips or thighs are at a greater risk of developing heart disease and diabetes.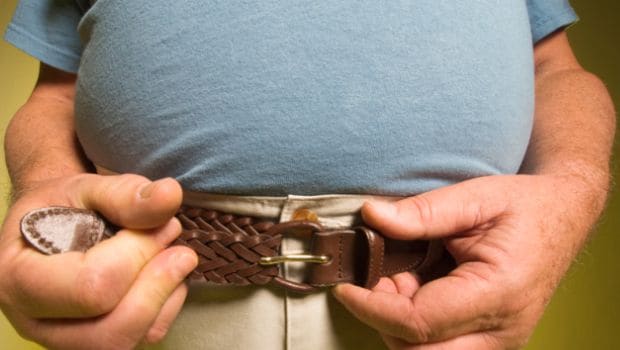 Based on a recent report published in the Journal JAMA, Dr. Dhall explains that people who have a higher waist to hip ration also may have higher levels of triglycerides, 2-hour glucose, and systolic (higher)
blood pressure
. All of these factors can act as key markers for heart disease. Moreover, the belly fat cells release chemicals that prevent the clearance of fat from blood and lead to higher levels of triglyceride-rich lipoproteins.
(Top 10 Natural Foods to Control High Blood Pressure)
The properties of visceral fat are very different from the fat in other parts of the body, yet very little is known about it and the factors that cause an apple or pear shaped body. Further, it is difficult to assess the same in
animal
models because they have absolutely different body fat distribution than human beings.Dr. Dhall suggests that it is important to understand how changing the body's fat distribution and losing belly fat can help in the long run. This will also help in developing safe and effective treatments for
weight loss
.Most doctors and health experts mostly emphasize on the overall weight or BMI and not exactly the parts where you store maximum fat. But, this study points out that the waist to hip ratio is an equally important risk factor for diabetes and heart disease.With inputs from IANS