The Capital city has been dealing with the menace of mosquito-borne viral diseases for quite some time now and this time they seem to have struck early. Official authorities claim that there has been a surge in the mosquito population in the Capital city which means a higher risk of contracting diseases dengue, malaria or chikungunya. It has also been noticed that the number of cases reported in the hospital have been unusually high for this time of the year which are seen during the monsoon months.A possible reason for this may be the untimely rain that Delhi experienced last week. Health experts feel that with the rise of the temperatures, the activity of the mosquitoes may fall in the coming days. Nevertheless, here are facts you must know about dengue and chikungunya to protect yourself and take all the adequate measure. After all, prevention is better than cure.1. Both Chikungunya and Dengue are caused by the bite of the Aedes mosquito carrying the virus. There is no cure for it but relief can be provided to ease the symptoms and make your body stronger to fight the infection.2. The first few symptoms of Dengue occur only 5 to 7 days after being infected. They include high fever, skin rash, headache, joint pains and nausea and it may often be confused with
a regular flu
but if you experience any of these, particularly high fever you must get tested.(Also read:
How to Treat Dengue - 6 Home Remedies Suggested by Doctors
)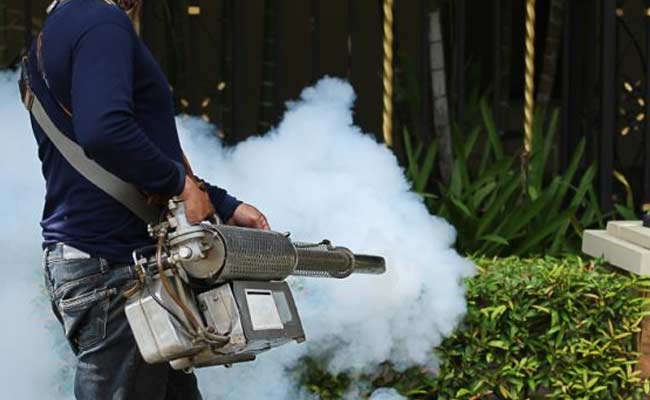 3. Aedes aegypti is a day biting mosquito which means that it is most active during daylight which is roughly two hours after sunrise and few hours before sundown. They mostly nest in dark corners of your house so make sure you clean them frequently.4. Both Dengue and Chikungunya are spread by the same species of mosquitoes and also have
similar symptoms
so beware of being misdiagnosed. Dengue is often detected with the help of a low white cell blood count while in chikungnya you may experience severe
back pain
along with skin rash and fever. 5. Chikungunya is a virus strain that is unlikely to infect you again if it has once because it builds immunity against the same in your body but a relapse of dengue is common.There are four types of dengue viruses that can attack you versus the one strain of chikungunya which has been reported up until now.You may know this already but it is worth reiterating You must keep your surroundings clean. Use
natural ways to keep mosquitoes away
like lavender scents, eucalyptus or citronella plants and even neem oil works as a great mosquito repellent.