In 2013 it was estimated that over 382 million people throughout the world had diabetes (Williams textbook of endocrinology). It is a disease in which your blood glucose, or blood sugar, levels are too high than noormal. Glucose comes from the foods you eat. Insulin is a hormone that helps the glucose get into your cells to give them energy. Diabetes involves problems with the hormone insulin. Normally, the pancreas releases insulin to help your body store and use the sugar and fat from the food you eat. Diabetes is a lifelong condition and proper care must be taken so that it doesn't get worse. A new study has seemed to have found a way to reverse diabetes. According to the study, conducted by the University of Southern California, a certain type of diabetes diet may regulate the working of the pancreas cells, promote the growth of new insulin-producing pancreatic cells and reduce the symptoms of Type 1 and Type 2 diabetes. The study has been published in the Journal
Cell.
To reach these results, scientists used an animal model where mice were placed on a fasting mimicking diet (FMD) for four days each week that showed remarkable reversal of diabetes. After the given period, it was seen that the mice regained healthy insulin production, had reduced insulin resistance and demonstrated more stable levels of blood
glucose
even in the later stages of the disease. Further, the genes normally active in the developing pancreas of embryonic or foetal mice were reactivated in diabetic adult mice when cycling FMD with normal diets.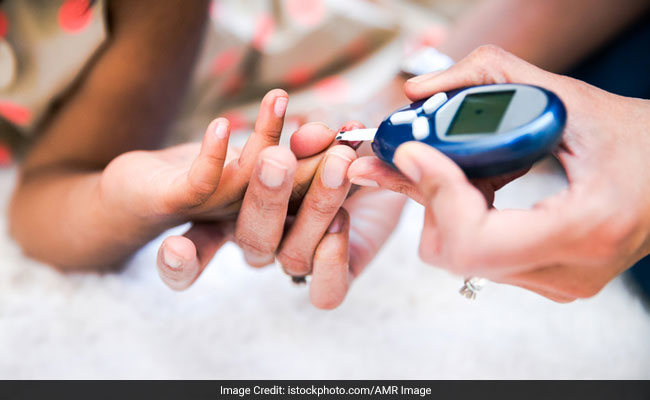 This led to an increase in the production of the
protein
neurogenin-3 (Ngn3) and thus, promoted the creation of new, healthy insulin-producing beta cells.Not just this, the experts also examined pancreatic cell cultures from human donors and found that in cells from Type 1 diabetes patients,
nutrients
mimicking fasting also increased expression of the Ngn3 protein and insulin production.
"These findings warrant a larger FDA trial on the use of the Fasting Mimicking Diet to treat diabetes patients. People with diabetes could one day be treated with an FDA-approved Fasting Mimicking Diet for a few days each month, eat a normal diet for the rest of the month, and see positive results in their ability to control their blood sugar by producing normal levels of insulin and improving insulin function," said Valter Longo from the University of Southern California. With inputs from IANS