For the first time in the world scientists have come up with a tiny implant that can heal a person's damaged eardrum to help restore their hearing. The implant is made of silk, and spun entirely by silkworms! And you thought the critters were only good to spin you some silk!The tiny implant combines science with nature(silkworm), to bring an easier and cheaper alternative to the currently existing grafting techniques.The implant is said to aid the Chronic Middle Ear Disease and the resultant perforated ear drum or more commonly known as the "burst eardrums". The condition is common in several millions across the world, causing hearing impairments like reduced hearing and infections,that costs about 30,000 lives every year.
The complicated infection can result in damaging the eardrum and mastoid bone with hearing loss and also cause severe pain occurring within the ear. The infection is tough to contain, but this new device, known as the ClearDrum, is said to provide immense relief. Similar in appearance and size to a contact lens, the novel implant born out of the combination of science and silkworms, can restore hearing of patients with painful damaged ear drums.
The team of researchers led by Marcus Atlas from Ear Science Institute Australia, has invented a tiny bio-compatible silk implant on which the patient's own cells grow and flourish ensuing in a healed eardrum.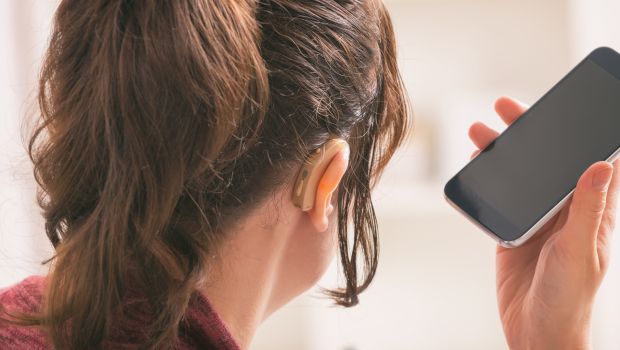 Tested over numerous years in exhaustive set ups, scientists claim that the implant can perform even better than a person's original eardrum. Atlas claims that the USP of the implant is its strenght and its biocompatibility, which has never been seen before. It can bring down the complexity attached to the current surgical procedures used for repairing damaged ear-drums. The current technique involves making grafts from the patient's own tissues and using specialised and delicate microsurgery techniques and applying them to the eardrum to close the hole. Patients are also often supposed to follow up the surgery with more surgeries and medications due to the limitations of the current techniques.
The greatest advantage of the implant is its reduced time of surgery, and its strength which makes it last longer, which will allow the implant to be used in more cases and by more surgeons in more countries than current solutions. Also, the new process is expected to be less expensive, less invasive and also speed up the healing of the ear drum.