High Blood Sugar Levels Can Increase Your Blood Pressure
NDTV Food | Updated: January 06, 2016 17:48 IST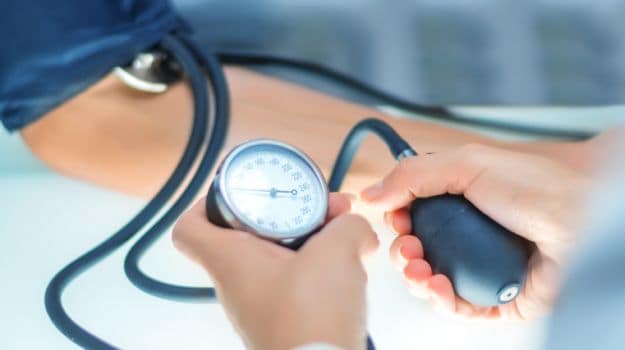 Hyperglycemia or high blood sugar is one of the most common lifestyle problems today. It occurs when the body has too little insulin or when the body can't use insulin properly and symptoms can include urge to urinate frequently and urge to drink more water.

Another common ailment which has been know to be related to the effects of high blood sugar, high blood pressure can lead to a lot of other complications like cardio and blood circulation problems, vascular diseases, kidney diseases and even diabetes. And now a recent study has given scientific backing to an inter connection between the blood sugar levels of the body and blood pressure.

The study appeared in the British Journal of Pharmacology. It explains that the contraction of the blood vessels is the reason due to which blood pressure varies. More the contraction, higher the blood pressure. Increased sugar levels in blood change the behavior of blood vessels making them contract more strongly than normal which could result in high blood pressure and also increase the risk of heart attack complications, the study says. Examining the impact of glucose on arterial myocytes, cells that make up the tissue of our blood vessels, the team has identified a mechanism that controls the narrowing of blood vessels.
"We have shown that the amount of sugar, or glucose, in the blood changes the behavior of blood vessels making them contract more than normal. This could result in higher blood pressure, or could reduce the amount of blood that flows through vital organs," explained one of the researchers Richard Rainbow from University of Leicester in Britain.

Heart attacks occur when a coronary artery, which provides the blood to the heart muscle to give the required nutrients and oxygen, are blocked. This contraction can also lead to a major risk of cardiac arrests, as high glucose at the time of heart attack could make this block more severe.

"Our studies show that glucose has an important physiological effect on the normal functioning of the cardiovascular system. Increases in blood sugar to patho physiological levels cause marked changes in normal blood vessel and cardiac muscle behavior that could be life-threatening if left untreated," Rainbow noted. "In the experimental models we used in this study, including human blood vessels, increasing glucose to the levels that could be reached after a large meal altered vascular contraction," Rainbow pointed out.

This can be risk controlled by some basic methods like exercising, reducing the intake of sugary and fatty foods in the diet and following a healthy lifestyle.

With inputs from IANS