Nuts and seeds: A Super Snack
Casey Seidenberg , The Washington Post | Updated: April 15, 2016 10:21 IST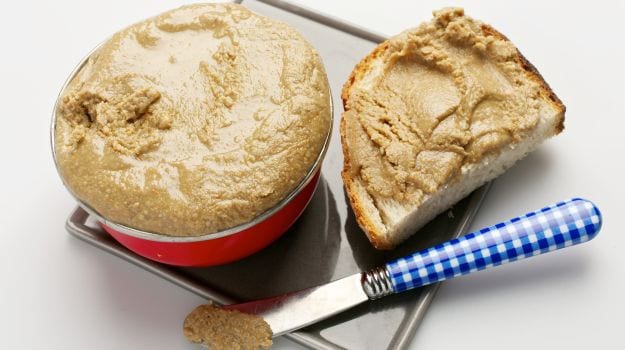 My boys are ardent baseball players. At some point during the 10,000 hours it seems they have spent on the diamond, they picked up the archetypal habit of chewing and spitting sunflower seeds in the dugout.

When I ask them whether this unsightly practice is really necessary, they appeal to my passion for nutrition by reminding me that nuts and seeds are healthy. Why wouldn't I want them snacking on something full of nutrition instead of sugar-filled Gatorade or food-colored candy?

Boys, you are correct. Nuts and seeds (for those who are not allergic) make wonderfully healthy snacks full of protein for energy, good fats for strong brains, antioxidants for robust cells, magnesium for muscles and selenium to fight cancer. Just one handful of sunflower seeds provides my boys with a day's worth of vitamin E for strong hearts and glowing skin. I certainly care about their hearts, and sometime soon they surely will care about their skin - so sunflower seeds it is.

I don't like to buy the processed, highly salted, sometimes flavored packages of sunflower seeds at the drugstore, although of course, these are what they prefer. I've considered planting a sunflower in our yard, as I hear that each flower produces up to 2,000 seeds. But that hasn't made it off my to-do list, so I keep buying sunflower seeds in bulk at the local health-food store, toasting them for a few minutes in the oven with a pinch of coarse sea salt and tossing them in resealable plastic bags.
Everyone seems to be satisfied.

There are countless varieties of nuts and seeds that offer distinctive flavors and loads of nutrition, such as the Brazil nut, which is particularly high in selenium (just three meets the daily requirement); pistachios, which deliver B vitamins for blood and heart health; and pumpkin seeds, which are charged with zinc for a healthy immune system. So think beyond the peanut!

Nuts are best stored in sealed containers in the refrigerator, as the oils can turn rancid over time. Always grind flax, chia and hemp seeds for optimal digestion. A coffee grinder is the perfect tool for this.

Healthy ways to enjoy nuts:
- Snack on raw nuts.
- Sprinkle on salads.
- Add to stir-fries.
- Make a trail mix with nuts, seeds, dried fruit and chocolate chips.
- Bake granola.
- Top oatmeal.
- Add raw cashews to a smoothie.
- Grind almonds for a protein-packed flour to use in baked goods.
- Make almond or cashew milk by whipping soaked nuts and filtered water in a blender.
- Use flax or walnut oil in salad dressings, baked goods and smoothies and on air-popped popcorn.
- Spread your own nut or seed butter on sandwiches, sliced apples or a banana.

Recipe: Super Simple Sunflower Seed Butter

This is an easy alternative to nut butter, especially good for those who have peanut or tree-nut allergies. Sunflower seeds provide protein, healthful fats, fiber, zinc, B vitamins and vitamin E.
In testing, we found that the butter comes together better in a high-powered blender, but a food processor can be used.

Spread the butter on sandwiches, apples and bananas; add it to smoothies; or just eat it by the spoonful.

Make Ahead: The sunflower seed butter can be stored in an airtight container at room temperature for up to 1 month.

SERVINGS:
Tested size: 16 servings; makes a scant 2 cups

INGREDIENTS:
3 cups raw hulled sunflower seeds
5 tablespoons coconut oil, liquefied
2 to 3 tablespoons raw honey
Generous pinch sea salt
1 teaspoon vanilla extract (optional)

DIRECTIONS:
Preheat the oven to 200 degrees. Spread the sunflower seeds on a rimmed baking sheet; toast them for about 30 minutes or until golden and fragrant, stirring them once or twice during that time.

Immediately transfer to a blender, preferably a high-powered one. Pulse a few times to begin breaking up the seeds, then add the coconut oil, raw honey (to taste), sea salt and the vanilla extract, if using.

Puree until creamy, stopping to scrape down the blender jar as needed.

Transfer to a container with a tight-fitting lid before serving or storing.



(c) 2016, The Washington Post



(This story has not been edited by NDTV staff and is auto-generated from a syndicated feed.)