Make sure each bite is full of health this winter. Gorge on nuts and seeds that are incredibly beneficial and appetizing too. Not only are they immensely delicious, but also loaded with health benefiting properties. Recent research has shown how
nuts
and seeds encourage
weight loss
by curbing one's appetite. They can keep you full for a longer period of time, which in turn, will keep you away from bingeing on junk food items. Buttery
pine nuts
are my personal favourite amongst them all, especially this time of the year, when there is a nip in the air. They can keep you warm and are good to munch on during this time of the year.
Here's how enjoying a handful of nuts may increase your longevity in eight healthy ways:
1.Pine nuts help maintain your body's hormonal health as they are rich in zinc.
Zinc
aids in healing and stimulates the activity of about 100 enzymes in the body.2. They are a rich source of
magnesium
too. Magnesium is also known as the 'Mood Mineral'. It helps decrease anxiety,
stress
and
depression
. These vital nuts calm the body and improve your sleep and memory. So tuck a few into your bag for a quick snack loaded with health.(Also Read:
Dry Fruits Benefits: From Heart Health To Thyroid Control
)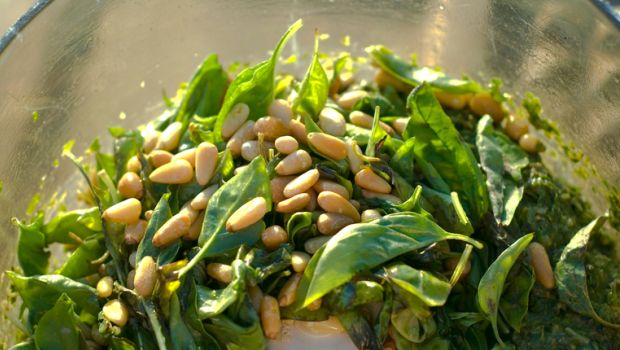 3. Rich in
iron
, pine nuts help your body transport and store oxygen. Furthermore, they are great for
brain
health too. It's a good idea to roast them, as that will reduce the effect of iron inhibitors.
4.The unsaturated fats found in pine nuts help increase insulin sensitivity. In addition, when eaten as a part of the meal, they can reduce the overall glycemic index. This is good news for
diabetics
.5.Pine nuts are great for dieters. A handful of these seeds help in weight management. The Pinolenic Acid in pine nuts stimulate the intestine to produce a particular hormone that signals the brain to turn off 'Hungry Mode'.6. Being nutrient-dense, pine nuts are loaded with healthy fats, dietary fibres, plant sterols, arginine, anti-oxidants,
vitamins
and minerals that are heart protective. The high antioxidant content in the seeds slows down ageing, making you look and feel younger.7. Since pine nuts are rich in
vitamin A
and lutein, their consumption on a regular basis will help develop sharp vision. Sprinkle pine seeds on salads for that extra crunch, full of wholesome health benefits.(Also Read:
8 Health Benefits of Turmeric (Haldi): Getting Back to the Roots
)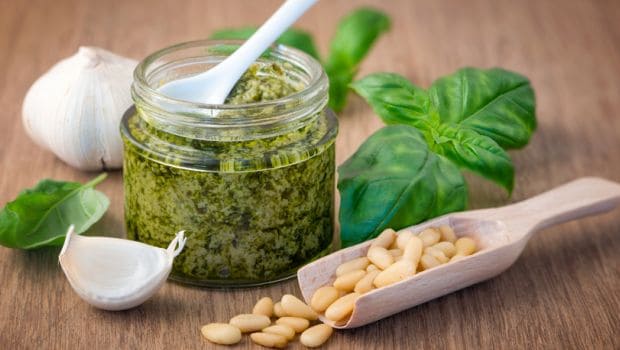 8. Get that glow with these antioxidants rich seeds: They help control how fast you age by combating free radicals, which play a part in age related deterioration. Make these a part of your daily snacking to rejuvenate your skin and hair.Food has the power to heal when it is unadulterated and used well. The brilliant design of nature offers all nutrients in accordance with the season and climate. It is best to use common sense in choosing foods and not be grappled or confused by the commercial industry, flooded with processed packaged food.
Disclaimer:
The opinions expressed within this article are the personal opinions of the author. NDTV is not responsible for the accuracy, completeness, suitability, or validity of any information on this article. All information is provided on an as-is basis. The information, facts or opinions appearing in the article do not reflect the views of NDTV and NDTV does not assume any responsibility or liability for the same.