Obesity has become a global health concern with more than 2.8 million people dying each year as a result of being
obese
or overweight, as per the World Health Organisation. Anything in excess causes complications and so is the case with your weight. Obesity or the abnormal and excessive fat accumulation can impair your health in many ways. It has been linked to
diabetes
, heart trouble, high
blood pressure
and even strokes. A new study, conducted by researchers from the University Hospital in Denmark, shows that obesity may also hamper your
bone
health and can increase the risk of rheumatoid arthritis in women. For the study, the team examined 54,284 participants (52% female) aged between 50 and 64 years. The collected information about the participant's body fat composition and lifestyle factors at the beginning of the study. It was noted that 283 women and 110 men developed rheumatoid arthritis during a median follow-up period of 21 years.They took into account various risk factors such as age, smoking status, alcohol consumption and the level of physical activity and found obesity was linked to an increased risk of RA, but only in women.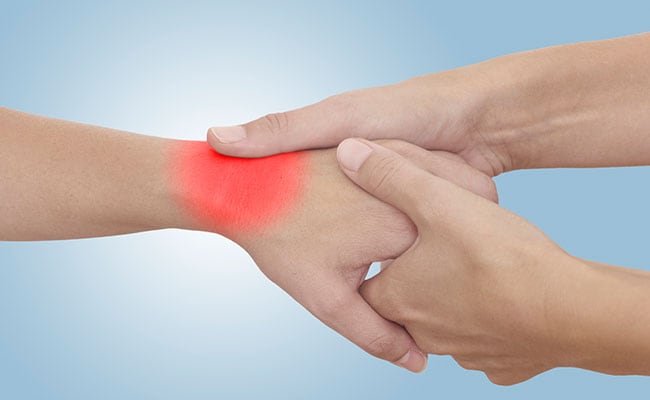 The risk of rheumatoid arthritis may be higher for obese women than men.
Researchers suggest that rheumatoid arthritis should be included in the list of medical conditions linked to obesity and they also advice women who have a family history of the ailment to manage their weight carefully to avoid the risk. Rheumatoid arthritis is an inflammatory disorder that affects the
joints
such as that of the feet, hands and knees. There is no cure for the ailment but symptoms like pain and
inflammation
can be eased with the help of medication and physical therapy.
A lot of previous studies have shown that excess fat aggravates inflammation, thus making the condition worse. It also adds extra stress to the joints, especially the weight-bearing ones like that of the
knees
. This new study, however, points out that the risk of rheumatoid arthritis may be higher for obese women than men.