Poor Sleep Linked to Mood Swings in Women with Bipolar Disorder
NDTV Food | Updated: July 19, 2017 13:51 IST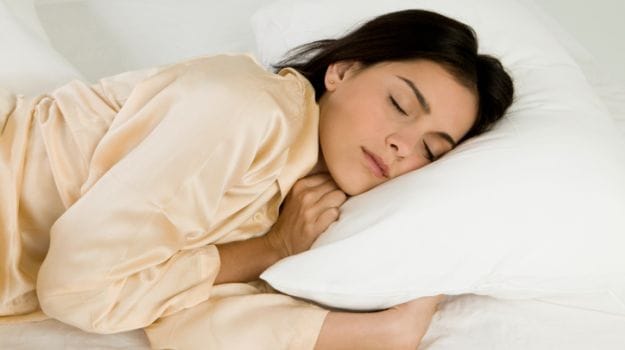 Just as nutrition and exercise are essential for our body, so is sleep. It is the sweet balm that soothes, restores and prepares us for the next day. The quality and quantity of our sleep directly affect our mind and body. The amount of sleep you manage to catch everyday directly affects your mental sharpness, productivity, emotional balance, creativity, physical vitality and even your weight.

(Rest Assured: What to Eat to Sleep Better?)

According to a new study, published in the Journal of Affective Disorders, poor sleep is associated with negative mood in women with bipolar disorder. Bipolar disorder is a brain disorder that causes unusual shifts in mood, energy, activity levels and the ability to carry out day-to-day tasks.

The condition is marked by extreme mood episodes marked by manic highs, depressive lows or mixed. Sleep problems are common in people with bipolar disorder -- and poor sleep quality and bipolar disorder appear to exacerbate each other. "Patients with bipolar disorder often suffer with sleep problems even when many of their other symptoms are well-controlled," said Erika Saunders from department of psychiatry at Penn State College of Medicine.

The researchers analyzed data from 216 participants. They looked at the effect of sleep quality at the beginning of the study on mood outcome over the next two years. Mood outcome was measured by the severity, frequency and variability of depressive or manic symptoms. For women, poor sleep quality predicted increased severity and frequency of depression and increased severity and variability of mania.
(7 Foods I Didn't Know Were Stealing My Sleep)

"We know from studies of the general population that women have a different type of sleep architecture than men, and they're at different risks for sleep disorders, particularly during the reproductive years," Saunders said. This disparity may be explained in part by the fact that bipolar disorder tends to look different in women than it does in men—in the same way that physicians sometimes fail to catch heart disease in women because they are effectively looking for the male version of the disease, mental health professionals may not always be aware of the distinctive signs of bipolar disorder in women.

"We feel it's extremely important for clinicians and patients to recognize that sleep quality is an important factor that needs to be treated in patients with bipolar disorder, particularly in women," Saunders said.

(Expert Advice: How Many Hours of Sleep Do You Really Need?)

Getting in sync with your body's natural sleep-wake cycle is one of the most important strategies for achieving good sleep. Keep a regular sleep schedule, going to bed and getting up at the same time each day will make you feel more energized and refreshed. Consistency plays a major role.

With inputs from IANS